If you thought you loved Mohanlal and that you could watch him do anything for 120 minutes, Alone is your chance to put your love to the test, observes Mayur Sanap.
As one of the most loved superstars, Mohanlal's place in the Malayalam film industry has long been beyond doubt. The camera adores him, and so do audiences.
But of late, outside the Drishyam franchise, his film outings can be described as lowbrow (Marakkar: Lion of the Arabian Sea, Aaraattu) or just plain bad (Big Brother, Monster).
However, there's none that sticks out like a sore thumb than his latest film Alone, directed by Shaji Kailas.
In case you thought you loved Mohanlal and that you could watch him do anything for 120 minutes straight, this film is your chance to put your love to the test!
Set in the COVID-19 era, Alone is a mix of comedy, horror, drama and thriller with Mohanlal as our single protagonist.
He plays motivational speaker Kalidasan who just moved into a swanky Kochi apartment with his fancy mask and a seemingly never-ending bottle of disinfectant spray.
He is happy-go-lucky, loves his whisky and is constantly on the phone flirting with his therapist friend Yamuna (Manju Warrier, in a voice-over performance).
Soon, some mysterious voices start floating around in the apartment, freaking Kalidasan out.
He reckons there is a reason why the spirits are in the house and digs deeper to unearth the mystery behind the goings on.
To be fair, Alone is an interesting experiment, but the running time is too long for a plot that is more suitable for a short film.
Writer Rajesh Jayaraman assembles a screenplay where nothing significant takes place to engross the viewers.
The film is made as a series of events aiming for Mohanlal to look either startled or baffled due to strange happenings.
We see him walking from his kitchen to the bedroom to the living room to knocking on the door of the adjacent flat.
These are just monotonous space fillers, making up for an empty script.
Director Kailas tries to build suspense around a story that just doesn't have one, and uses the generic horror elements to no real effect.
We see stuff like doors opening and shutting themselves, doorbells ringing voluntarily, writing surfacing on a mirror further adding to the sluggish pace. The film also tries to touch upon serious issues like mental health, but it's all surface and no depth.
In an attempt to make the film look edgy, Cinematographers Abinandhan Ramanujam and Pramod K Pillai go after some really annoying camera movements which don't serve any purpose. The jarring tonal shifts result into incoherent storytelling, which makes Alone a tiresome watch.
There have been few actors as naturally charismatic as Mohanlal.
But here, as carefree Kalidasan, his performance is painfully wooden, devoid of any charm.
There's nothing believable about his character either.
While the story is about isolation, we see no desperation in his performance, just a lot of blank stares and futile slow-mo walks.
The major chunk of the film is him just lying around, doing repetitive stuff. The actor himself looks bored while doing all the high jinks.
If anything, this film will be remembered as the worst Mohanlal performance.
As the film hits the pre-climax portion, a few twists occur in the story.
But the conclusion is so implausible that you end up scratching your head rather than being bowled over.
When it finally ends, you wonder how somebody green-lit the project and how Mohanlal agreed to be part of it.
That is a far bigger mystery than the one we see in the film.
Alone streams on Disney+Hotstar.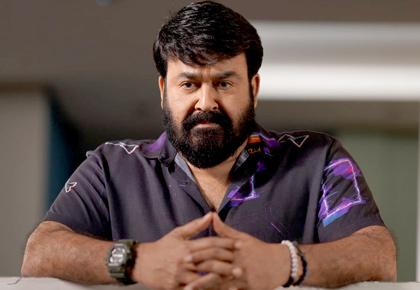 Source: Read Full Article