Amit Gaur, who plays Taapsee Pannu's brother in Soorma, talks about his role, experience and why Soorma is an important film not just for him but for everyone.
TV Amit Gaur will be seen in Shaadi Ali directorial Soorma. In an exclusive conversation with indianexpress.com, Amit talked about his role, experience and why Soorma is an important film not just for him but for everyone.
Talking about his role, the actor, who made his Bollywood debut with John Abraham's Force, said, "I play Ajit who is Taapsee Pannu's character Harpreet's elder brother. He was a hockey player but with no opportunities coming his way, he leaves the sport to earn for his family. But seeing the love his sister has towards the sports, Ajit pushes her and becomes her support. He is a loving brother and when he gets to meet Sandeep (Diljit), he tries to motivate him too. It's a beautiful strong role and it may not have a long screen space but is very pivotal to the film."
Amit further shared, "Shaad is a childhood friend and we have been friends from kindergarten. So when I knew he was making this film, I knew I had to be a part of it. After a series of audition and look tests, it all got finalised and we were ready to roll. I kept telling Shaad that hockey khilwao do (make me play hockey) but keeping true to the character, we had to give it a miss."
Talking about Sandeep and his heroic life story, the Force actor said, "He is a true hero that we need in our life and it's really sad that most of us didn't know about him. After the tragic accident, he was let down not just by the government but each one of us. But imagine the strength he had to fight it all and reach such great heights. I feel proud to have met him and his brother personally and being associated with this film. This was a story that needed to be told. Both are truly our nation's pride."
Doing a film with a powerful star cast and a real-life story, there's always a sense of insecurity of being lost in the crowd. But the model-turned-actor maintained that he had complete faith in his character. "Every role in this film is important when it comes to portraying the journey of Sandeep Singh. And I was sure of what I was doing, so there were no fears. Also, post the edit, my producers have been happy with my work. That gives you the happiness that your hard work did pay off."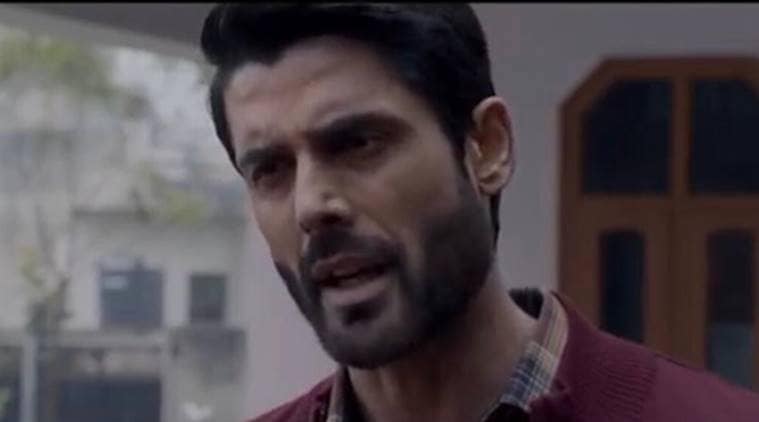 "The entire team was a wonderful one. I had most of my scenes with Taapsee and that girl is sheer brilliance. The energy that she brings with her would make you want to deliver more than your best. As for Diljit, he is such a humble and sweet guy. When the camera rolls, he completely becomes the character. We both interacted in Punjabi while shooting, and since I am a lot into fitness, he kept discussing that with me," shared Amit about his shooting experience.
The actor, who made his television debut with Swim Team, feels lucky to be associated with such sports-based projects. And talking about his future work assignments, Amit said, "I am currently in talks for a web series and a few other scripts I have. Waiting for things to get confirmed before I speak about them. But I would like everyone to go watch Soorma as it's a very important story."
Soorma, starring Diljit Dosanjh, Taapsee Pannu and Angad Bedi in the lead roles, releases today.



Diljit Dosanjh: Sandeep Singh is a Soorma in the true sense




Soorma song Pardesiya: Diljit Dosanjh and Taapsee Pannu portray intense love and longing in this haunting track
Source: Read Full Article