It's a toss between Shamita and Nishant…
Day 96 resumes with the Ticket to Finale task. In the second round, Bigg Boss summons Shamita Shetty and she accuses Abhijeet Bichukle of being stubborn.
Shamita says Bichukle never does any work. She feels that even in front of Salman Khan, Bichukle refuses to correct himself which shows how stubborn he is.
Abhijeet tries to defend himself saying it is his style and he will never change it even if he meets the prime minister. He also calls himself humble and innocent.
The housemates have fun listening to his entertaining argument.
But he fails to defend himself and Shamita wins the second round.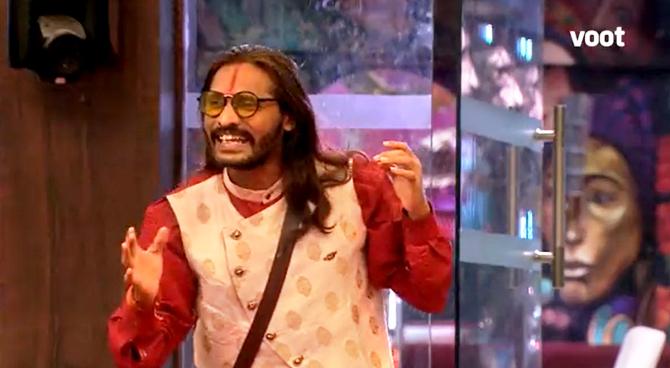 Next, Pratik Sehajpal picks Bichukle again, calling him egoistic. Pratik points out how Bichukle refuses to clean the toilet stating it's below his status, how he thinks nobody matters more than him in the house and he is the reason the show is doing well.
Bichukle tries to counter Pratik's claim, but doesn't succeed.
The debate ends in Pratik's favour.
However, he asks the sanchalaks to cancel out the toilet cleaning point considering Bichukle's health condition.
This annoys the four sanchalaks — Umar Riaz, Rashami Desai, Karan Kundrra and Rakhi Sawant — as they feel that Pratik was winning because of that very point. But since he asks not to consider it, Umar declares Abhijeet as the winner of the round.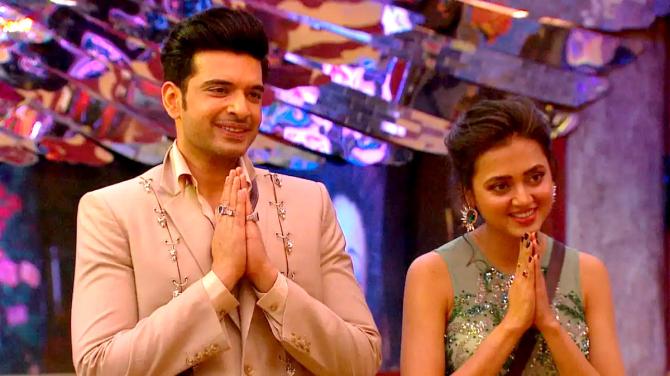 At night, Rakhi and Devoleena discuss Pratik. The latter says she is done being friends with him, as he doesn't understand her at all.
Later, Abhijeet strategises with Nishant as he doesn't want Tejasswi Prakash to win.
The next morning, the housemates indulge in friendly banter as Tejasswi asks Karan if he will invite her to his wedding in March.
Rakhi, Umar and Karan dance when Tejasswi says she is not going to be Karan's bride.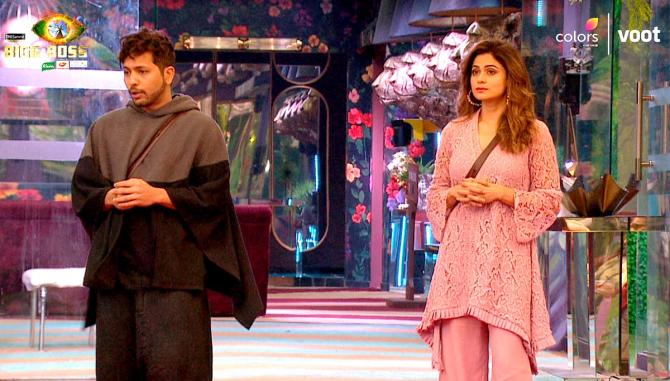 In the afternoon, the Ticket to Finale week task begins with Bigg Boss asking Nishant to pick the 'loudspeaker' of the house.
Nishant feels Shamita has the loudest voice, and even Salman scolded her for that.
Shamita defends herself saying she only raises her voice when there's a fight or too many people arguing together. She feels Nishant is loud in general, even when he's cracking jokes or dancing.
The sanchalaks have a hard time deciding the winner.
When Karan says Shamita seems to be the winner, Nishant loses his cool and starts yelling.
There's a lot of commotion as everyone argues at the same time.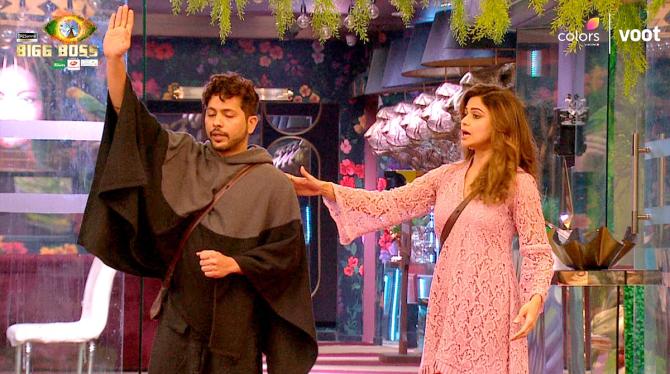 Eventually, Bigg Boss intervenes and asks the sanchalaks to give their verdict. Umar announces that Shamita is the winner.
Though Rakhi was initially in favour of Nishant, Devoleena convinces her to change her vote. With that, Shamita wins again.
Nishant isn't happy and continues to rant.
He fights with almost everyone especially Umar and Rakhi.
Karan later talks to Umar about helping Tejasswi win.
Umar makes it clear that he doesn't like her as she isn't loyal, but assures Karan that if she plays well, he won't be biased.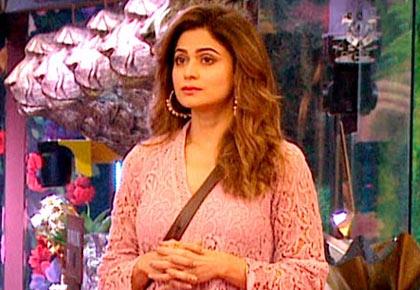 Source: Read Full Article