Salman has a earful for everyone, including Karan for never taking a stand.
Weekend Ka Vaar begins with Salman Khan revealing that Nia Sharma is in the Bigg Boss house to play a fun task with the contestants.
Nia asks if there's a rotten fruit in the house.
After the game, Devoleena Bhattacharjee cries as Pratik Sehajpal calls her a rotten fruit.
Karan Kundrra tells Tejasswi Prakash that he loves her and she should stop making him look bad.
Salman then grills everyone.
He starts with Tejasswi and asks her to stop playing the victim card.
Then he pulls up Karan Kundrra for not supporting his friends, Tejasswi, Nishant Bhat and Shamita Shetty.
Salman bashes him for never taking a stand, especially for Tejasswi.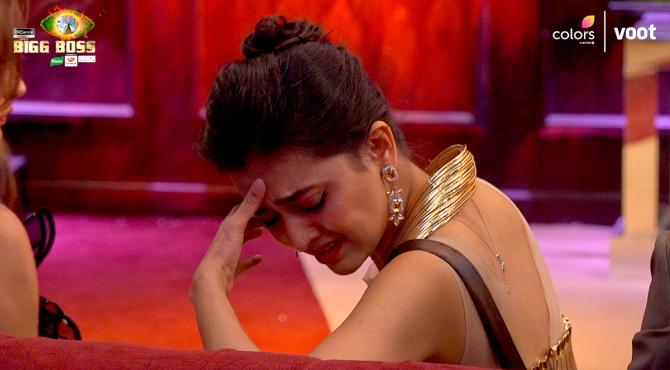 Salman says Umar Riaz has never played for Tejasswi and yet, Karan makes Rashami Desai his priority because Umar is close to her.
Khan also reveals that Umar has never liked Tejasswi and doesn't want her to win.
Tejasswi starts crying.
Salman also scolds Karan for talking rudely with Tejasswi on national television.
Next, the host moves on to Abhijeet Bichukle and gives him an earful for using abusive language.
Salman is so angry with him that he doesn't even let Bichukle speak.
In a fit of rage, Bichukle leaves the scene and heads to the bedroom area.
Salman continues with his feedback and reprimands Umar for being aggressive in the task.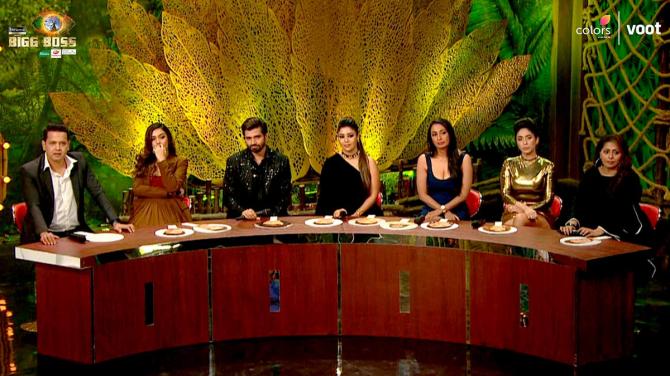 Sunday's episode starts with Arbaaz Khan joining his brother Salman on stage.
Then, we are introduced to the guest panel: Rahul Mahajan, Divya Aggarwal, Vishal Singh, Debina Bonnerjee, Kashmera Shah, Neha Bhasin and Geeta Kapur.
Salman asks Kashmera who she's supporting and who doesn't deserve to be in the finale.
Kashmera says she isn't happy with Karan as he's been very disrespectful towards Tejasswi.
She asks Tejasswi to a stand for herself and not let Karan walk all over her.
Divya defends Kundrra and gets into a war of words with Kashmera.
Divya targets Shamita, saying she doesn't deserve to be in the finals.
Shamita retaliates and the two get into an ugly spat.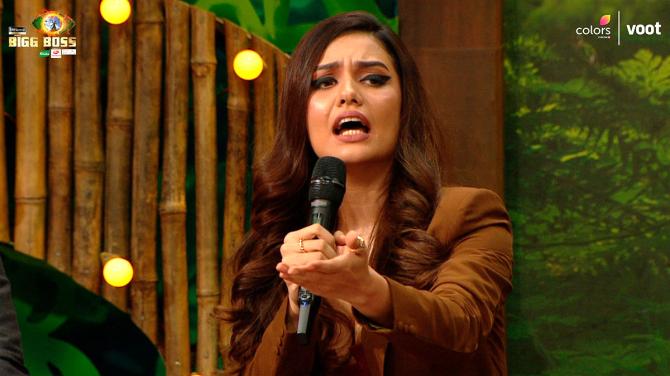 Salman asks Divya to respect the contestants who are still on the show.
Vishal advises Devoleena to correct herself and stay away from Abhijeet as he wants her to be in the finale week.
Rahul supports Rakhi whereas Geeta Kapur encourages Nishant Bhat to keep playing the game well.
Debina praises Pratik and bashes Devoleena for repeating the same mistake by befriending Bichukle.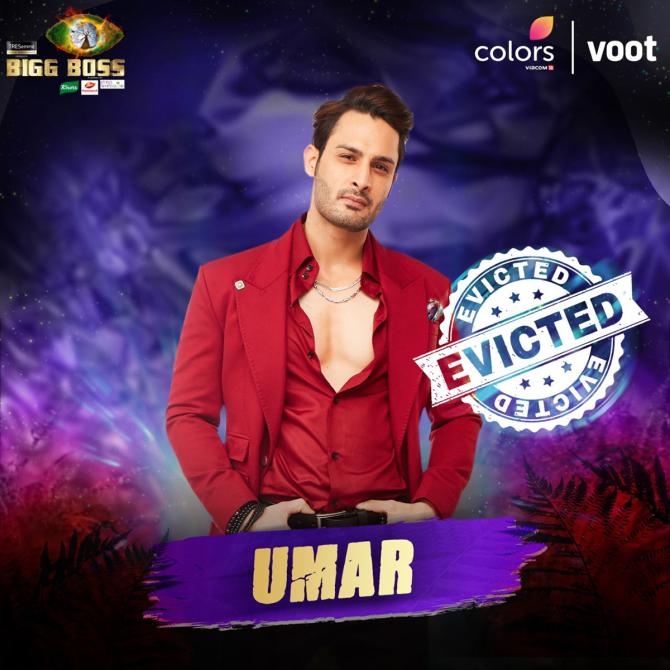 Once the guest panel leaves, Salman says it's time for Umar's verdict.
The audience was asked if he should stay in the house after he got physical with Pratik last week.
Salman announces that the audience doesn't want him in the house and asks Umar to exit the show.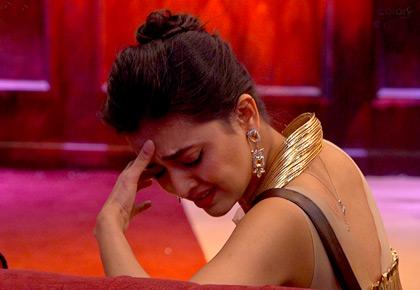 Source: Read Full Article