Pratik Sehajpal refuses to play the captaincy game right.
Thursday's episode begins with Tejasswi Prakash and Pratik Sehajpal getting into a heated argument over rationing of the food.
When Nishant Bhat sides with Pratik, Ms Prakash shuts him down as well.
Ieshaan Sehgaal and Rajiv Adatia have a chat and the former asks his friend to close Miesha Iyer's topic once and for all. Miesha, on the other hand, feels her relationship with Ieshaan is no longer the same as it used to be.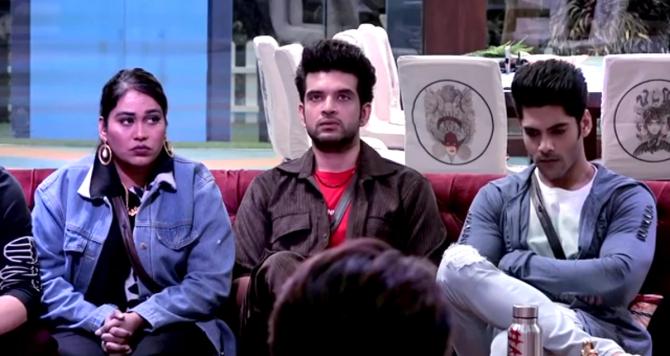 Soon, Bigg Boss announces a new task for the captaincy.
Bigg Boss gathers everyone in the living area and asks them to name two people they would like to see going each other in the captaincy task. There's chaos and confusion as everyone puts forth their choices.
Nishant says he wants to see Pratik and Jay fight it out as both are good with household duties and will take care of the house if they win the captainship.
Others disagree and point out that Bigg Boss clearly stated they have to choose two people everyone would love to see compete in the captaincy task.
The voting starts and this time Jay, Vishal Kotian, Karan Kundrra and even Pratik get chosen by the housemates.
Since Jay and Vishal get the most number of votes, Kundrra decides to back off and go with the maximum votes.
But Pratik doesn't budge from his stand and says he wants to be the captain and will not agree with the rest of the housemates.
Everyone tries to make him understand that if he doesn't agree, the task will get cancelled.
Pratik says he ready to face consequences, but won't back down.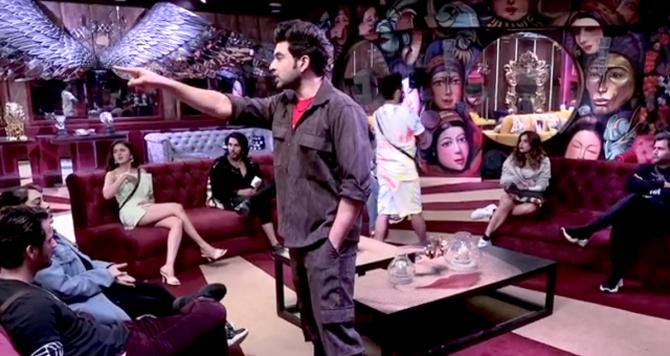 Since the housemates fail to decide on two names, Bigg Boss cancels the captaincy and reprimands the housemates.
At night, Karan tells Akasa he is upset as Tejasswi didn't vote for him and picked Vishal instead, even though she doesn't like him.
Karan says that's the reason he has trust issues.
Later, Tejasswi and Karan talk about the game. She feels he spends most of his time with Shamita Shetty and Nishant but during the task, he provokes everyone against them. She says he can't play the game by being on both sides.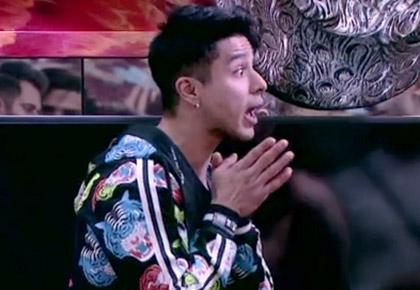 Source: Read Full Article