Moose is evicted!
It's Ganpati time, and the contestants celebrate it inside Bigg Boss OTT.
Raqesh Bapat performs the aarti and everyone joins in.
It's nice to see the contestants get along in the last week of the reality show.
Soon, it's time for Bappa's visarjan and the housemates give him a warm adieu.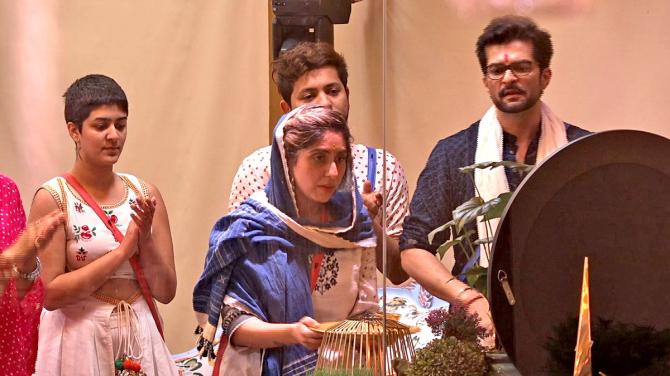 In the garden area, Neha Bhasin approaches Bapat for a chat and he reveals what he thinks about the game and about Shamita Shetty.
Neha advises Raqesh that he and Shamita should move on from each other as they have different expectations.
Bigg Boss announces a new task and asks the housemates to name two weak and two strongest contestants in the game.
A big fight takes place between Nishant Bhat, Divya Agarwal and Pratik Sehajpal.
Shamita and Divya get into a spat as well.
Ultimately, Divya and Moose Jattana are tagged the weakest whereas Pratik and Nishant are the strongest.
Divya is upset with Nishant for taking her name in the task.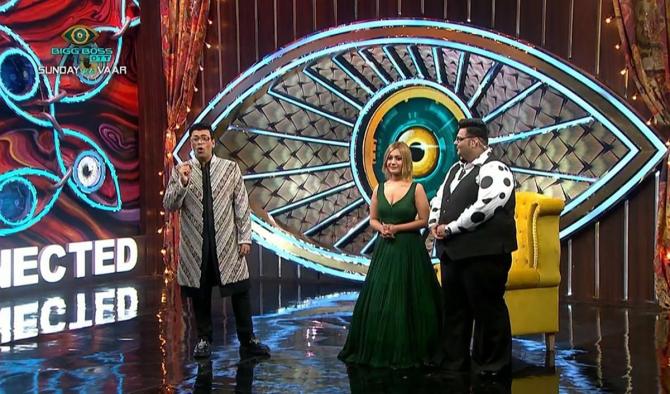 In the evening, Karan Johar graces the Bigg Boss OTT stage for Sunday Ka Vaar.
The housemates entertain the audience with a dhamakedaar performance as it is Ganesh Chaturthi.
Karan then gets down to business.
He pulls up the contestants for messing up the Ticket To Finale task.
Johar specifically questions Raqesh about his game plan, but he fails to give a convincing answer.
Shamita says Raqesh's priorities have changed and so has his personality. Johar scolds Raqesh for passing a sexist comment and asks him to reflect on what he had said.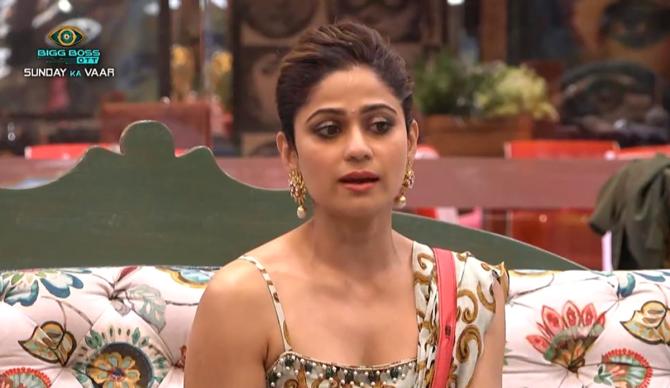 Shamita gets emotional when Karan asks her what she feels about Raqesh.
Shamita believes he broke her heart as he has no clarity about how he feels and doesn't reciprocate as he should.
Karan tells Shamita that maybe Raqesh isn't forthcoming because he doesn't want to get to into a relationship with her.
Karan then moves onto Pratik and calls him a spoilt brat. He tells him to grow up and not react to situations as per his convenience.
Johar grills Nishant for easily giving up during the Ticket To Finale task. Nishant tries to explain why he did so, but the host isn't convinced and asks tells Nishant to play the game as it's supposed to be.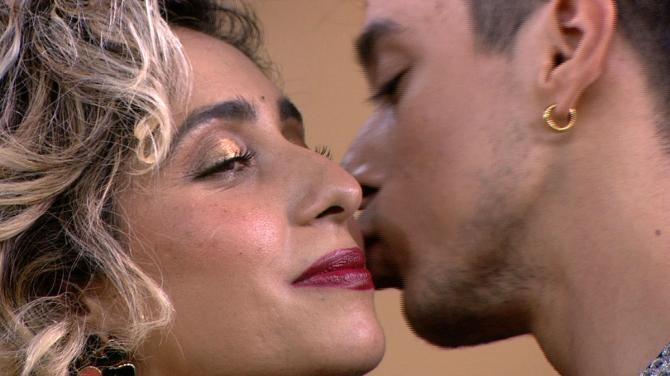 Karan welcomes Neha Kakkar and Tony Kakkar on stage and they play a fun game.
After they leave, Karan announces it's time for the eliminations.
He declares Divya, Shamita and Pratik safe whereas Moose and Neha are in the bottom two.
The rest of the housemates are then asked to save one of them.
Nishant and Divya choose Moose, but she gets eliminated as Shamita, Pratik and Raqesh pick Neha.
Moose gets emotional when she sees Pratik crying. The 20 year old exits the house, leaving Pratik and Nishant teary-eyed.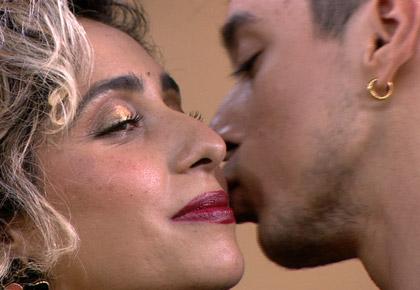 Source: Read Full Article