Soorma will witness a non-sports enthusiast Diljit Dosanjh stepping into the shoes of ace hockey player Sandeep Singh. The biopic, also starring Taapsee Pannu and Angad Bedi, will hit theatres this Friday.
Diljit Dosanjh will grace the silver screen this Friday with Shaad Ali's Soorma. Based on the life of former hockey player Sandeep Singh popularly called Flicker Singh, Soorma will witness a non-sports enthusiast Diljit stepping into the shoes of an ace hockey player. He might have refused to be a part of the sports biopic fearing that he has never been on the playground, but today he holds a hockey stick with as much confidence as any other professional player of the game.
Diljit's determination has left the real-life Soorma Sandeep Singh impressed and he feels the actor's game is as good as any player who has been on the hockey field for quite some time now. Also, Sandeep is overwhelmed with Diljit's portrayal of him on the big screen. "Diljit paaji has identified with my role and has translated my emotions and the real feelings of my family on the big screen with perfection. He has lifted my character in the movie. Nobody could have played my character better than him. The way he has emoted my feelings will make people connect with my pain," says Sandeep.
Singh was paralysed for one year after being shot accidentally in the Shatabdi Express in 2006. But determined to play for the nation, he got back on his feet after a year and brought laurels to India.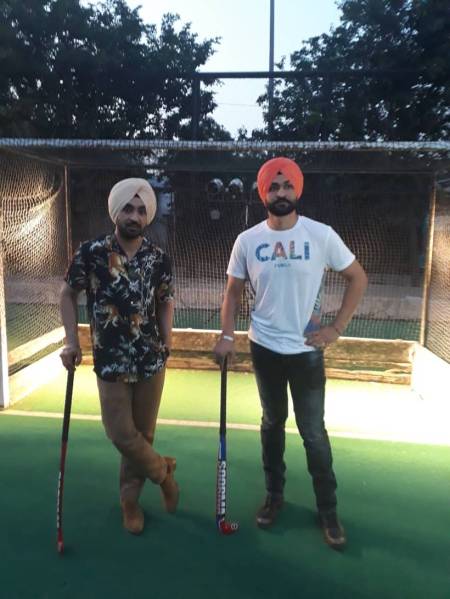 Diljit also speaks highly of Singh. "Sandeep paaji is a Soorma in the true sense. The story of his life and his comeback is the one which I haven't ever heard or read anywhere. He is a living legend," tells Diljit. On being asked what inspiration he has drawn from the story of Soorma, Diljit adds, "I feel everyone should follow just one mantra in life, you should not beat yourself up in life because until and unless you do not give up, there is nobody who can defeat you."
First in Punjabi cinema and now in Bollywood, Diljit has been winning hearts with his simplicity and modesty. As we ask him about his not-a-star attitude, he says, "I am just a struggling artist who is focussed on doing some good work."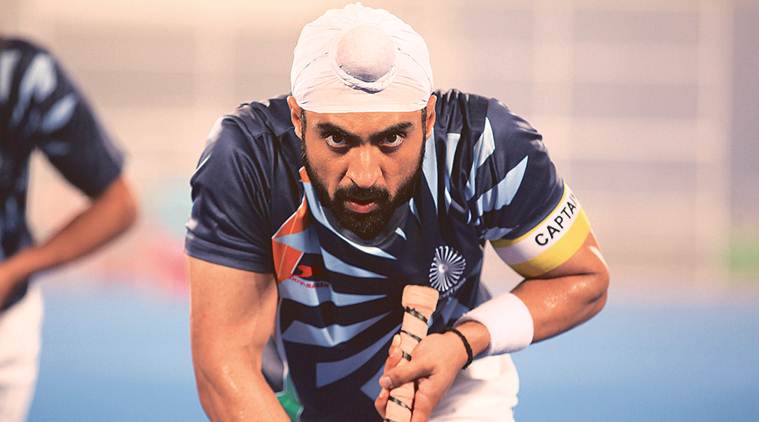 Elaborating on it, Diljit tells indianexpress.com, "I take acting as my job. I feel only because an actor is there in front of the screen, people take him as a hero but the real heroes of the film stay behind the cameras. Lightmen, production team and other crew who do all the setup, they are the first ones to reach on the sets and the last ones to leave. They are the ones who set the correct mood to show the artist at his best. So the artists, instead of throwing tantrums should respect them and their work. Technicians are the real heroes of any movie. Those who have written the story are the real heroes."
Also read | Sandeep Singh on Soorma: Did not want Khans or Kumars to take up the role, Diljit Dosanjh is perfect
Diljit's first Bollywood outing Udta Punjab with Shahid Kapoor, Alia Bhatt and Kareena Kapoor was a box office hit. But his last Hindi movie Welcome To New York tanked at the ticket counters. So does the box office figures affect the actor? "Definitely yes," comes an instant reply from Diljit who considers box office as his biggest critic. "But it is necessary for a good film to do good business and a bad film to not work so that you know what you are doing right and where you are going wrong," he adds.
The Punjabi superstar has been accepted with open arms in the Hindi film industry. In his own words, Diljit once thanked the industry as he wrote, "I do not have enough words to express my gratitude towards the Hindi film industry, which has given birth to in-numerous Superstars. The Hindi film industry blessed me with love and made this journey possible." But ask him if his journey has opened the gates for other actors of Punjabi cinema in Bollywood, he counters by saying, "Who am I to open gates for anyone. In this generation of internet, globalisation has broken rules. Today, four friends can make a good film and put it out on YouTube for the entire world to watch it. Now Bollywood is not the only end for good artists."
Diljit has been hearing a lot of scripts for his debut in the digital space and might soon be seen reaching out to people through the web. Soorma also starring Taapsee Pannu and Angad Bedi will hit theatres this Friday.



Diljit Dosanjh has been best choice for playing me on screen, says Indian hockey player Sandeep Singh




Soorma song Good Man Di Laaltain: Taapsee Pannu celebrates the triumph of Diljit Dosanjh on the hockey field
Source: Read Full Article