This week's First of Many features Natasha Rastogi. In the 79th edition of our exclusive series, the Pagglait actor talks about her first acting project, Mira Nair directed film Monsoon Wedding (2001).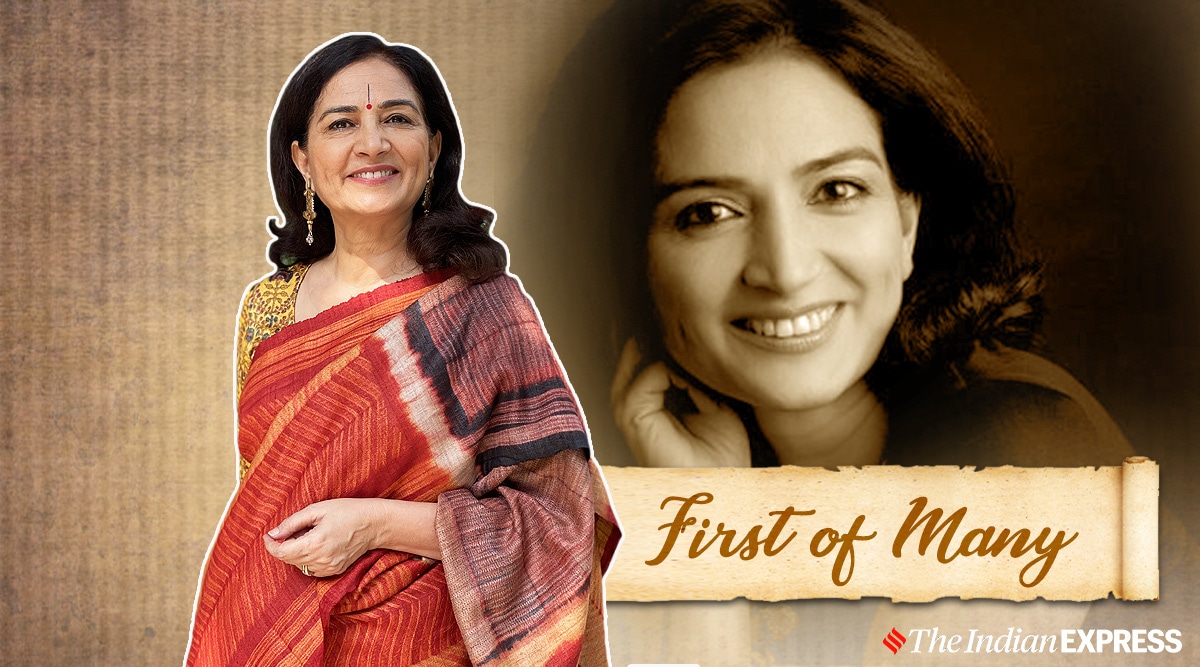 Natasha Rastogi might have taken up acting late in her life, but she's managed to be a part of some noteworthy projects. She says her journey from the stage to films taught her a lot, and a boom in the digital space has turned out to be a blessing for artistes like her.
Natasha recently played mother to Sanya Mahotra in Netflix release Pagglait. Natasha's body of work also boasts of movies like Khosla Ka Ghosla, Do Dooni Chaar, My Name Is Khan, Ishaqzaade, Amit Sahni Ki List, Talvar, Naam Shabana, Behen Hogi Teri and others. She has been a part of Raat Akeli Hai and Bandish Bandits too.
Though Natasha started with a small role in Monsoon Wedding (2001), she says it was the experience that she holds close to her heart. Here's what she shared about the first time she faced camera professionally.
What was your first acting project? How did the project come to you?
I was a dramatics teacher in Modern School and was doing theatre as well. My close friend Shubha Mudgal told me that Mira Nair is auditioning for her film. I auditioned for a scene where a sangeet ceremony is happening and I have a telephonic conversation. Another scene was where I get down from a car with Neha Dubey who played my daughter, and I tell Naseeruddin Shah, "We've got you real scotch. Thank you for taking care of my little Alia."
I got a call if I had a video recording or pictures of my work. I had none because I hadn't started acting professionally then. But still I landed the role in Monsoon Wedding. It was shot in 2000, got released in 2001. I was 39 then. I started very late in life.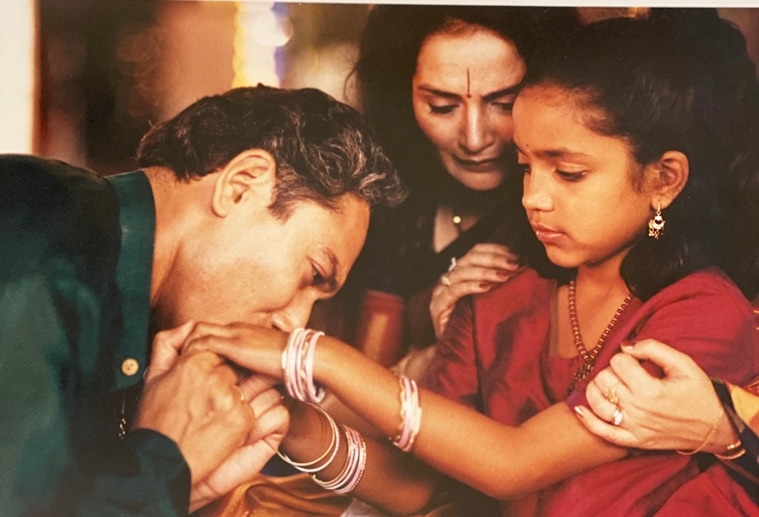 What do you remember of your first day on set?
Since the film revolved around a wedding, almost all the actors were on set. My first day of shoot was the same that I auditioned for. Its location was in Delhi, at Chattarpur farms or Bijwasan I guess. I shot for 25 days and the film was wrapped up in 30-35 days. That was the time when films took 8 months to complete. So Mira Nair shooting an entire film in such a short time, was another big news back then.
The first scene I shot for was where Rajat Kapoor takes my daughter for an ice-cream. Shefali Shah comes and asks him where he was taking her. She tells him to get off the car because he had abused Shefali when she was a kid. Rajat Kapoor plays the uncle in it. After Shefali, I enter the scene and hold my daughter close. Mira thought there isn't a need for two people doing the scene, so my part got slashed.
When I went for dubbing, Mira apologised and told me that she had to edit out my one major scene. That's the first time I got to know that your scene can get chopped off too. Now I feel like I was more like a flower vase in the film.
Were you nervous? How many retakes did you take?
I believe an actor should memorise the lines first, only then you can play with the scene. When you do theatre, you need to perform for even the person sitting in the last row. On camera, you need to hold back. There was no nervousness as such. But it was definitely a learning experience, as compared to theatre. I had small scenes and the film did very well. And then casting people in the circuit started looking at me.
How was the rapport with your co-stars when you got to meet or work with them again later?
It was so much fun. I felt the film was a live wedding. We used to shoot the entire night. There was Soni Razdan, Lillete Dubey, we used to sit and chit chat. It was like a family. I used to wonder if they'll shoot the film or we'll just keep having fun. So you can say, the entire film was made just like that.
If given a chance to go back to your debut role, what would you like to change or do better?
Not really, it was all script based. And since it was a small role, today I'll want it to be longer, with some good scenes. But, that was my first journey towards Bollywood and facing the camera. It was a pleasure working with Mira Nair.
One film or role that inspired you to become an actor? 
I loved Sahib Bibi Aur Ghulam. I wish somebody could cast me for Meena Kumari's part. I think she was brilliant. Nobody can do what she did. I also loved The Great Indian Kitchen which I saw recently.
Source: Read Full Article