Courteney Cox, who played Monica in F.R.I.E.N.D.S., was honoured with the 2,750th star on the Hollywood Walk of Fame on Monday, February 27, 2023.
Jennifer Aniston, who played Rachel, Lisa Kudrow, who played Phoebe, and Courtney's old buddy Laura Dern were the guest speakers at the event.
But where were David Schwimmer, who played Courtney's older brother Ross on F.R.I.E.N.D.S. or Matt LeBlanc (Joey) or Matthew Perry (Chandler)?
The three male leads on F.R.I.E.N.D.S. seem to have given Courtney's big shining moment a miss — deliberately or what?
The Hollywood Walk of Fame features a terrazzo and brass stars embedded in the sidewalk of a Hollywood street.
The embeded stars are to honour the accomplishments of actors, musicians, directors, producers and others in the entertainment industry.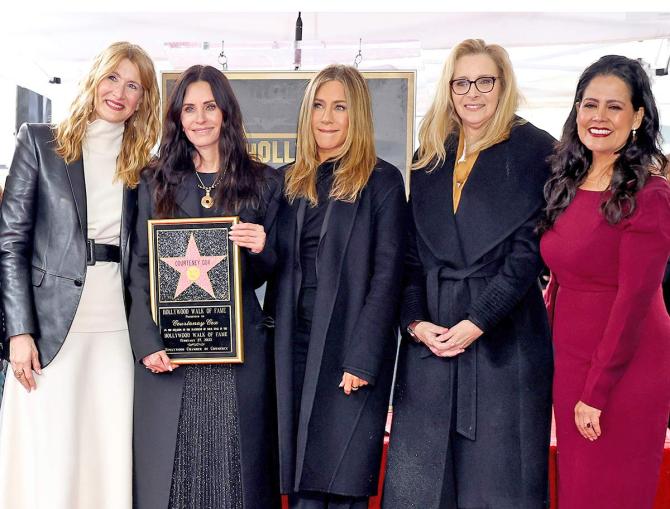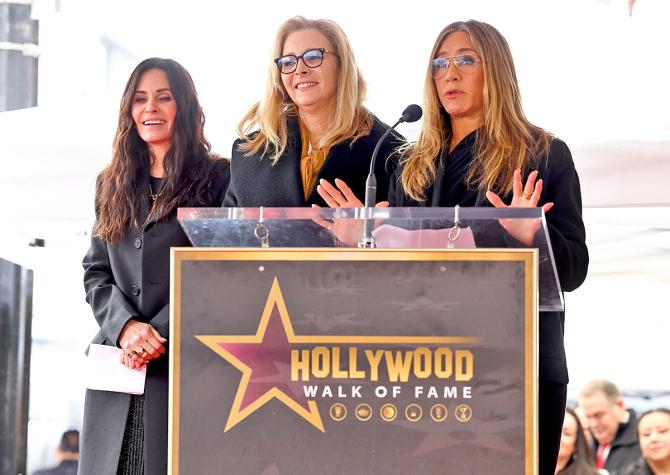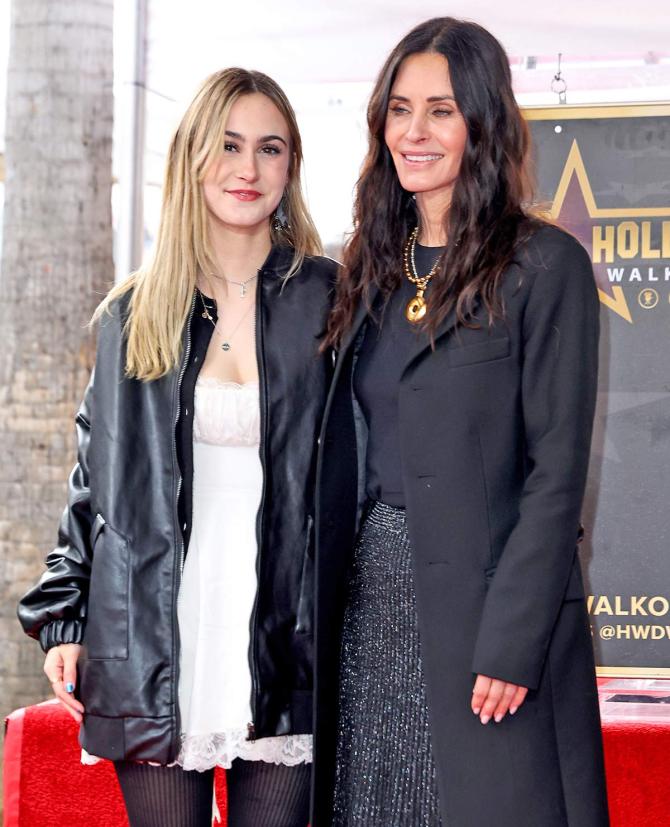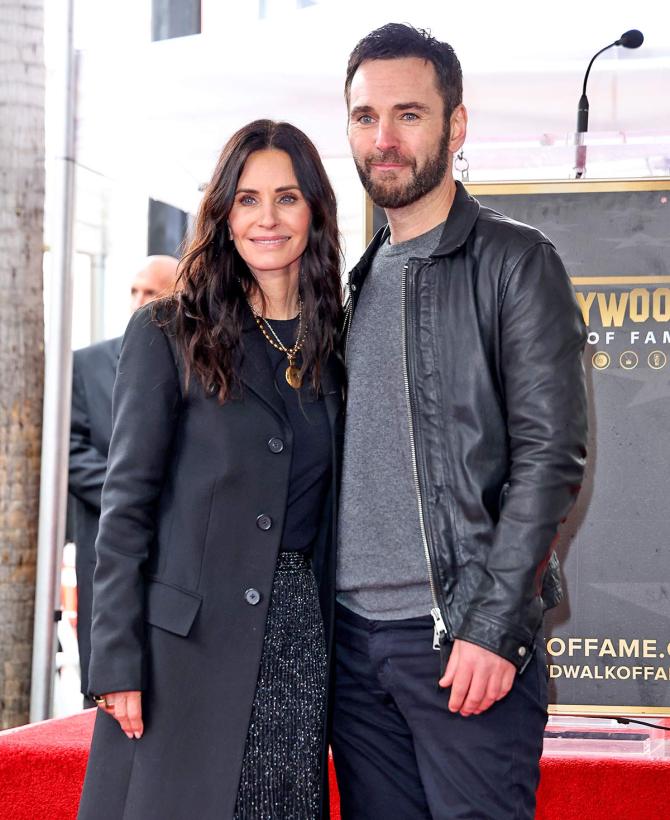 Photographs curated by Manisha Kotian/ Rediff.com
Feature Presentation: Ashish Narsale/Rediff.com
Source: Read Full Article