Between bad writing, hysterical acting and a shoddy blend of CGI and the real deal, Haathi Mere Saathi completely neglects the message of saving our elephants, feels Sukanya Verma.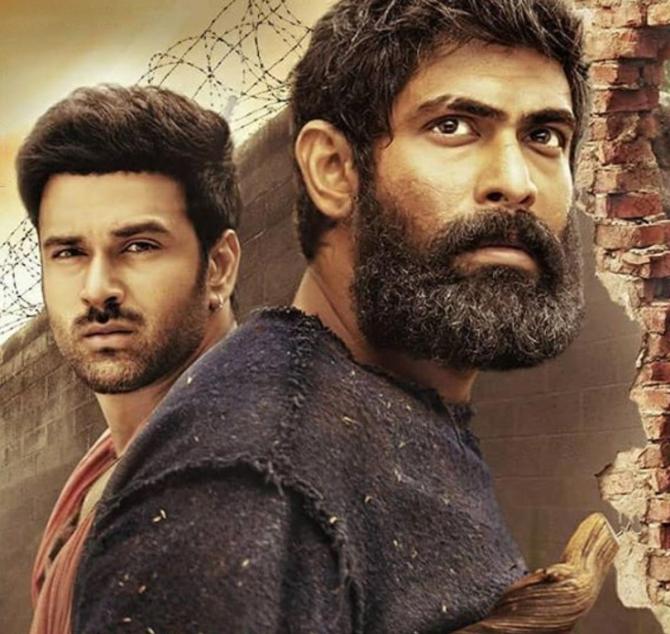 A forest officer's challenges at work as a woman dedicated to the cause of wildlife conservation defined Sherni's wonderfully meditative tone.
Haathi Mere Saathi shares similar concerns but adopts an awfully jarring voice to make its point.
Directed by Prabhu Solomon, this multi-language project — previously released in Tamil and Telugu as Kaadan and Aranya — stars Rana Daggubati as a solo crusader and friend of the elephants, doing everything to stop encroachment into their natural ecosystem by business-minded politicians.
Addressed as Bandev and honoured with the Forest Man of India award by the president of the nation, Daggubati plays Sumitranandan as if struck by some strange, savage force.
If sporting shabby khakis, unkempt hair and beard and a grubby face isn't enough to emphasise his conservationist stance, Rana is perpetually screaming his head off and growling at anyone who won't listen, which is nearly every single person in this movie.
At some point, even the elephants turn hostile towards the man.
Shot predominantly in the lush forests of Kerala, passed off as Chhattisgarh, Haathi Mere Saathi opens with long drawn out shots of CGI designed creatures and a wizard staff equipped Bandev conversing with forest beings in fauna speak.
Does one have to get all kooky to appear one with nature?
Moreover, a sweeping, sentimental background music constantly swells up to suggest a magnificence the storytelling sorely lacks.
Anyway, the deal is Bandev's grandfather donated all those acres of green years ago to the government, hoping they'll preserve it.
An evil environment minister's (Anant Mahadevan) schemes to construct a posh township in the space prompts Bandev to take legal action.
Like a done-to-death masala movie, documents are destroyed. Bandev is falsely framed as a mentally unstable case and put behind bars while villainy has its day in the sun.
A randy mahout (Pulkit Samrat) with a lame atonement arc, his contrived attraction towards a communist rebel (Zoya Hussain), a sympathetic journo (Shriya Pilgaonkar), ticking off all the cliches of the profession on reel, are tossed into this unwieldy mix for the purpose of songs and stretching out Haath Meri Saathi's length to an agonising 161 minutes.
Between bad writing (a character emotionally confesses 'Kachra mujhe bahut pasand hai (I like garbage very much)'), hysterical acting and a shoddy blend of CGI and the real deal, Haathi Mere Saathi completely neglects the message of saving our elephants.
Rana Daggubati has a formidable personality but playing a nature lover like a batty Middle Earth wizard doesn't do anything inspiring for this movie. For all his claims of 'Main apni jaan dekar bhi tum logon ko bachaonga (I will sacrifice my life to save all of you)', neither he nor Haath Mere Saathi have any clue about what the elephants want.
Haathi Mere Saathi streams on Eros Now.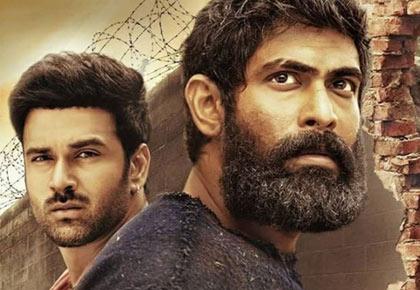 Source: Read Full Article