'The idea is to sideline you, box you up in a smaller box, so you don't go out of that.'
'The bigger boxes are for their own people.'
Everyone knows about Ranvir Shorey's extraordinary talent, and we can see it in his most recent release, the Web series Metro Park 2.
But not many know about the struggles he has endured to get where he is.
"They can try to put you down, but they can't take away your destiny," he tells Rediff.com Contributor Sameena Razzaq, and explains what he really means by it.
As the hassled leader of the pack, your character Kalpesh Patel is the biggest attraction in Metro Park Season 2. Do you agree?
Not at all. I think the biggest attraction would be the writing of the show and the stellar, ensemble cast that includes Purbi Joshi, who is a tremendous talent, Omi Vaidya, Pitobash Tripathy…
These are fabulous actors, but I think the star of the show is the writing and Abi (Varghese) and Ajayan (Venugopalan), the creators of the show, who have portrayed the trials and tribulations of the Indian immigrants living in the US so well.
What is your takeaway from Metro Park?
The takeaway for me is that you know we think that once we go to the West, life is all sorted, that once you go to the US everything is easy.
That's the general opinion in India. But it's not true.
The trials and tribulations of immigrants are very hard.
They work very hard to make a life for themselves and for their children. I don't think people in India appreciate that as much.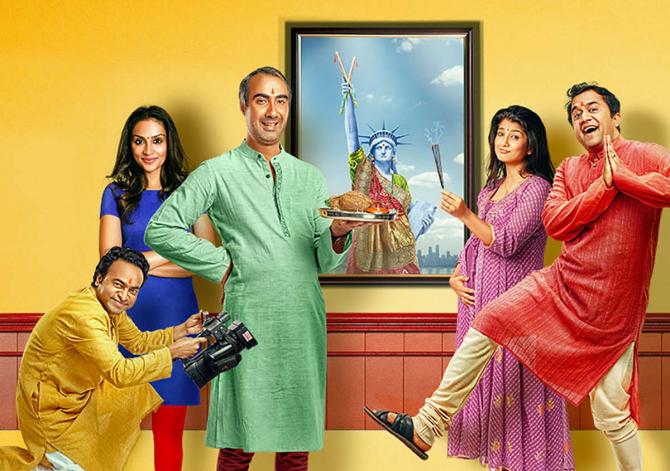 The US was the worst hit, with a large number of COVID deaths. How did you shoot there in the pandemic?
Yes, we were very scared because we shot right after the lockdown in September.
At that time, the US was in a bad state as far as COVID was concerned.
But due credit to our producer Giju John; he did a great job.
They had a department called the COVID Compliance Department, which oversaw the entire production. It was headed by a doctor.
They made sure the crew lived together in four-five houses, so there was no commuting, no meeting outsiders… And of course, the protocols of wearing masks, sanitising hands, keeping distance..
Wasn't getting the necessary permissions difficult in those circumstances?
I think even governments don't really want lockdowns, they want normal life to go on.
When we went, they had got permissions from the state government of New Jersey.
Thankfully, there is a vaccine now and things will be easier.
How long can you stay locked down? The virus is definitely not going anywhere.
You have to find a way to work around it.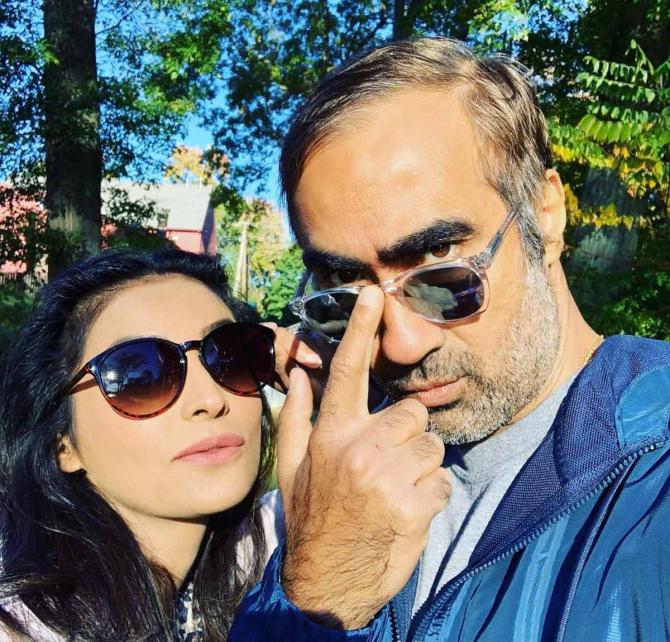 When a Punjabi plays a Gujarati, is it comic timing at its best?
I might be a Punjabi, but I grew up in Juhu (north west Mumbai), which is a predominantly Gujarati area.
I had Gujarati friends all my life, so the culture is quite familiar to me.
Also, my brother is a NRI. He lives in New Jersey, so I know the NRI life.
Both these worlds are familiar to me.
You have joined Sunil Grover in Vikas Bahl's Sunflower. Can you tell us about that?
I play a cop.
You can call it a murder mystery, set in a housing society with these oddball characters. One of those oddball characters is me.
I have finished filming my part.
My experience with Vikas was great. He is one of the most inspiring film-makers we have today.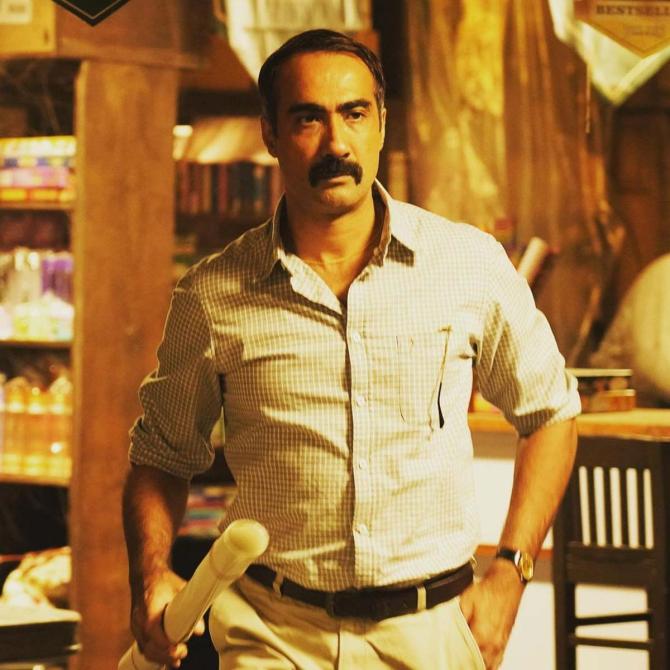 You are filming Mumbaikar with Vijay Sethupathi and Vikrant Massey. It's a Santosh Sivan film. Expectations are already riding high on this project ever since Karan Johar shared its first look.
I am very excited about working for Santosh Sivan sir.
He was very sweet.
He sent me a message when I was confirmed for the film and I wrote back.
I told him that I absolutely worship your work. I can't tell you how grateful, excited and nervous I am to join that project.
After your fallout with the Bhatts, how tough was it for a talented actor like you to find good and meaningful work in Bollywood?
Firstly, I don't think they are that powerful.
Secondly, it's not like I made a choice to make enemies out of them. It was they who did that to protect their child.
They started lying about me in public.
It becomes hard because you don't get as many good opportunities. You have to make do with smaller opportunities.
If there is adversity, you have to find a way to work around it.
So even if it did affect the work coming my way, like they say, when God shuts one door, he opens another.
Nature always helps you find a balance.
So nature's balance was that I got lot of opportunities in independent films.
I had my own fate.
They can try to put you down but they can't take away your destiny.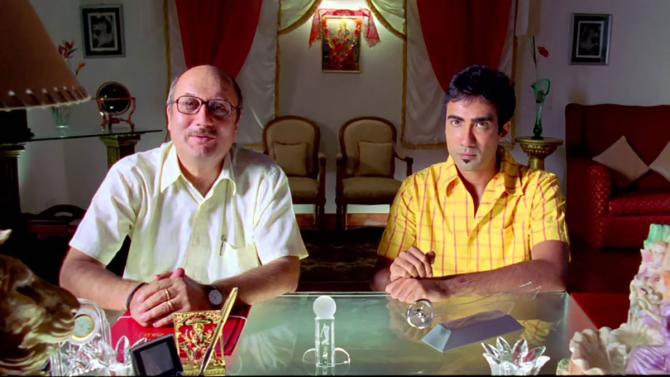 Despite giving stellar performances in films like Khosla Ka Ghosla, Sonchiriya and Traffic Signal, it's hard to believe an actor of your stature also had to undergo professional and social isolation.
Like I said, it's nature's balance. If it endows you with something, it also puts some baggage on your back.
If God gave me some talent, he also gave me challenges.
Luckily, I have a great family which is very supportive and unconditionally loves me.
I have a good set of friends.
You have to learn to be strong even if you are alone.
When it comes to awards, do you feel your contribution to cinema is overlooked?
Of course. Most of the awards in this country are kind of compromised.
They don't work on merit.
They work on networks.
Initially, it used to hurt a little bit, but now I am used to it. I don't think too much about them.
I don't know how much of a contribution to cinema I am making.
I don't see myself being so important to the scheme of things, but I definitely feel that there have been years when I feel the work that I had done was far more noticed, far more appreciated than the people who got their awards.
And it is very easy to see why those people got awards because their relationships the people behind the awards are very clear.
Do you still consider yourself an outcast?
I am an outcast as far as mainstream Bollywood is concerned.
I have thoroughly been embraced by independent film-makers, like for example, Rajat Kapoor.
So I might be an outcast for a powerful group of people but that doesn't mean that I have no friends.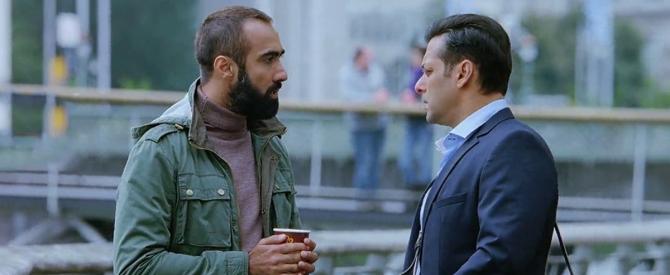 But you have done mainstream films like Ek Tha Tiger.
It's not like they want to completely block you out.
The idea is to sideline you, box you up in a smaller box, so you don't go out of that.
The bigger boxes are for their own people.
The OTT platforms are known for giving an even playing ground to everyone. But when Lootcase was snubbed at a virtual press conference, do you think unfair practices may have started settling in OTT as well?
I think it is bound to happen sooner or later.
What happened with Lootcase is a classic case of what I said about the bigger boxes being for certain people and others can never aspire to get there unless they are approved by the bosses.
So this whole monopolisation does exist in the system and there is nothing we can do about it.
The OTT, by its nature, is a far more democratic platform.
In theatres, when a big film releases, a small film gets kicked out. But on the OTT, that doesn't have to happen.
There is space for both.
The OTT is definitely changing the game because the audience is getting far more choices in terms of talent, writing, genres and stories.
It will up the game for everyone.
From accepting smaller roles to standing out in independent films, would you call it sheer luck or strong determination that helped you sail through the storms?
It's good fortune that I got noticed in Khosla Ka Ghosla.
From there, you can say it was determination because from being called a comedian to a decent actor to a good actor, and slowly expanding your repertoire, I think that has more to do with determination.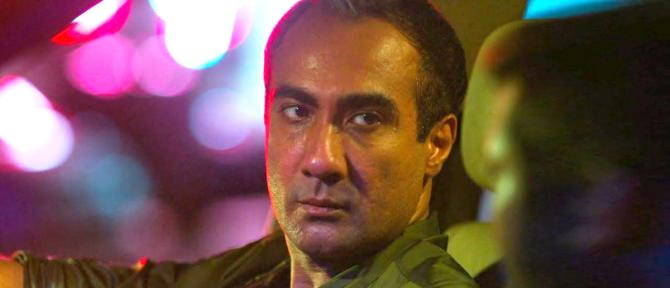 High got some rave reviews. Do you think it successfully broke some stereotypes associated with substance abuse?
High was path-breaking in many ways, especially in giving me the kind of role that it did.
I am so grateful to (Director) Nikhil Rao that he chose me for a part like that because that is not something mainstream Bollywood would give me.
Mainstream Bollywood would give me a part in a spy movie, but make me sit in a room and do nothing while the hero does the action. That's the difference.
On streaming platforms, I am getting roles and opportunities to do parts that were not coming to me in mainstream Bollywood.
Which film pushed you to your limit?
I need challenges to be able to thrive, so I hope there are more challenging roles coming in.
But I can name a few which really challenged me — Rajat Kapoor's Mithya, Madhur Bhandarkar's Traffic Signal, Abhishek Chaubey's Sonchiriya and Kanu Behl's Titli.
These are the ones off the top of my head.
There were moments where I would be actually crying in a corner because the work was so hard and I couldn't deal with it.
I couldn't match up to the demands of the job.
But you know, no pain, no gain.
In hindsight, I am thankful for the pains.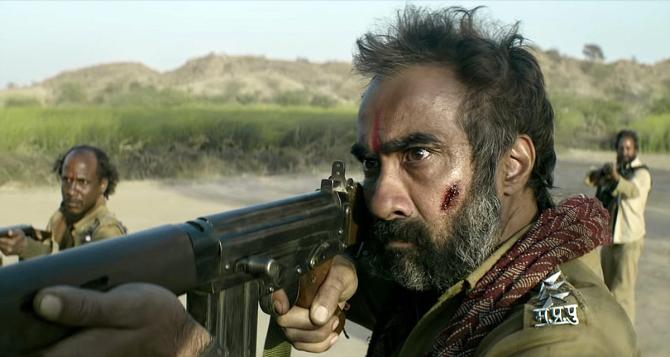 Films with good content receive critical acclaim but don't do well commercially. Also, you had said that monopoly rests with a select few.
Do you think that is changing now, looking at how well films like Bareilly Ki Barfi, Bala, Stree and Badhaai Ho have done?
No, I don't see any great change happening.
You have to see the studios backing these films to understand what I am talking about.
When films by first-time producers get recognised for its credit, then I will say things are on an even playing ground.
Right now, it's about whoever has the advantage.
Big names are not just actors, na. It's also big names in studios.
When I say monopoly, I am not talking about only actors.
I am talking about production houses, production networks, distribution networks…
Around the time when Bheja Fry happened, big production houses realised that small films can also make money; one just has to portray it as a small film.
So big studios started making small films.
This is about being crafty at business, it has got nothing to do with reality.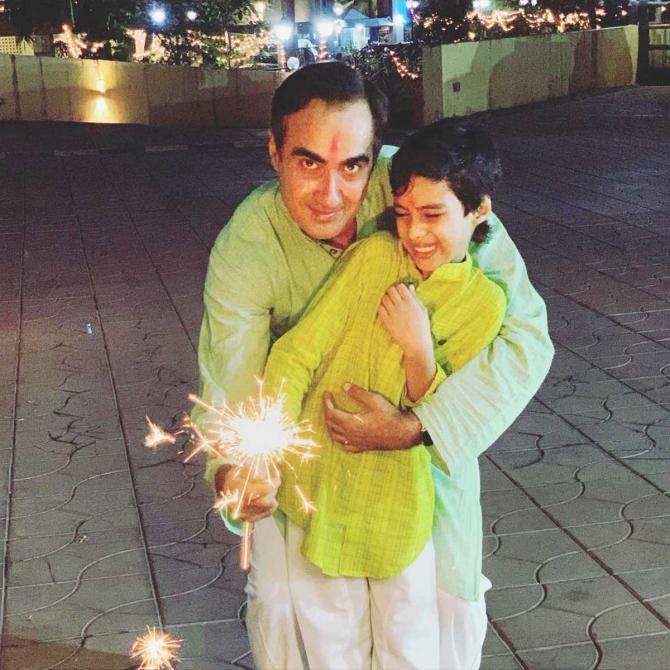 Do you get to spend enough time with your son Haroon with your busy schedule?
I make sure because he is my lifeline.
I can't live without him too long, so I always make time.
When his mother and I are not working, he stays with us every alternate week.
If she is working, he is with me.
If I am working, he is with her.
He is my number one priority. My world revolves around him.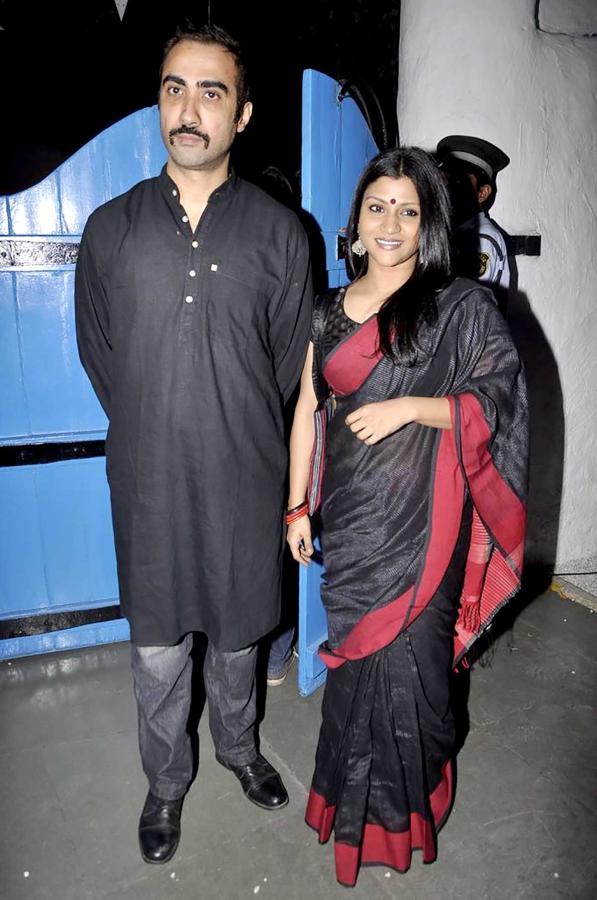 You have had an amicable separation with Konkona Sensharma. Will we see you the two of you collaborating professionally again?
I doubt that.
With the first one (Konkona's directorial debut A Death In The Gunj), she made sure I was a part of it, but we were separating at the time.
Even if the bitterness is there, it should not spill over to the child's life.
That is more important for me.
Whatever steps we take, they have to be right for Haroon.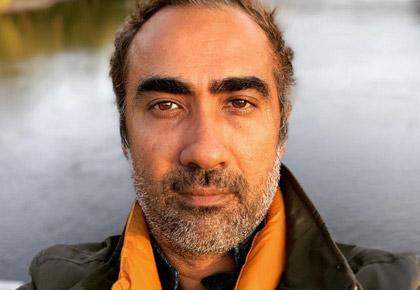 Source: Read Full Article