'I started losing sleep.'
'I started having trust issues.'
'I knew that actors sometimes go through this and I thought I'll be able to step in and step out of the character.'
'But it took me a while to feel good again.'
You may have noticed her in 2019's Mission Mangal playing Vidya Balan's daughter. It was a foot in the door for newbie Kashmira Pardeshi, which led to some big films and gave her a strong foothold down south.
The actress will be making her comeback in the Hindi space with Neeraj Pandey's action thriller, The Freelancer, which begins streaming from September 1 on Disney+Hotstar.
She plays an emotionally demanding role in this gritty show, which also stars Mohit Raina and Anupam Kher.
"When you're not from the industry, you're constantly navigating," Kashmira tells Mayur Sanap/Rediff.com.
What took you so long to land your second project in Hindi?
Mission Mangal happened in 2018 when I finished my graduation, and I was just making my shift from design to films. At that time, I had one year in hand to see if I will do something in films.
I decided to try out all the languages possible because we have so many different language industries in Indian cinema. I did a Tamil film, a Telugu film, a Hindi film and a Marathi film.
Except for Hindi, I played a lead in all other films.
I played Vidya Balan's daughter in Mission Mangal and I loved that experience. I am such a fan of hers!
I didn't know what is going to work for me, but I wanted to be a part of good projects.
When my Tamil film took off, I did about eight to nine films.
I decided that whenever I come back to Hindi, I would want to work with particular directors, and I had written Neeraj (Pandey) sir's name in my notebook. Surprisingly, it worked out.
As seen in the trailer, your character goes through extreme emotional turmoil.
It was a little daunting. Aliya (her character) goes through intense experiences. She gets abducted. She gets betrayed. Then there's a complete extraction on her.
I felt all those emotions.
There was a set for about seven to 10 days in Mumbai where we shot how Aliya is trapped and tries to get out of it.
After that sequence, I started losing sleep.
I became fearful of everything.
I started having trust issues.
I knew that actors sometimes go through this and I thought I'll be able to step in and step out of the character. But it took me a while after that schedule to feel fresh and good again.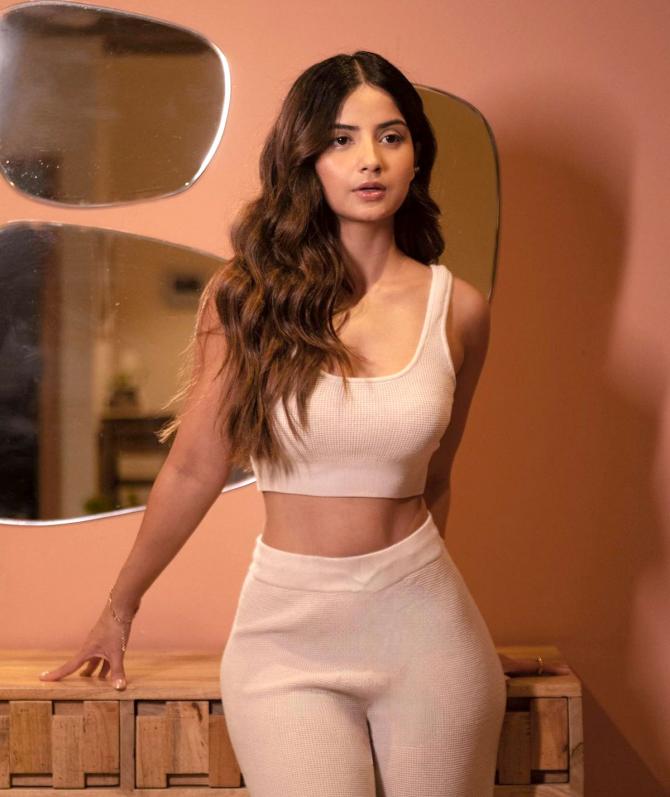 This character sketch shares a lot of similarities with what Adah Sharma played in The Kerala Files. Do you think people will draw comparisons?
See, nothing's new under the sun, basically.
It's always about how you treat it and how it's executed. I have all my faith in it.
How did you tackle the language barrier when you first started out in the Southern industry?
I was born and raised in Pune. I moved to Bombay for my education.
Language is a barrier because your speech changes so much. But it is something you can adapt to.
I spent a brief time with (actor) Neeraj Kabi. In his theatre workshops, he taught me that language is never a barrier for a good actor.
Today, we watch so many films, and even if we don't know the language, we watch it because it engages us.
Now that the lines are getting blurred between regional cinema and Bollywood, how does this change benefit actors like you?
I feel really lucky to be a part of the industry right now.
People are more accepting and curious.
This is fuelling all the creative people — the makers and the actors — to experiment more.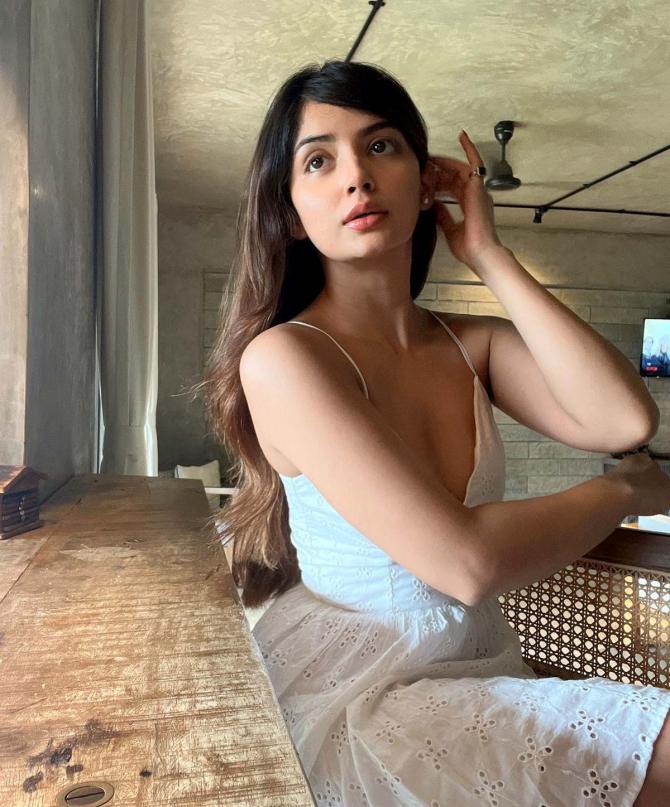 How do you navigate your way through this stiff competition?
When you're not from the industry, you're constantly navigating.
First, you have to navigate how to enter. Then, you see who you want to work with.
You're always making space for yourself.
With OTT in the picture today, there are so many possibilities.
We all have certain ideas and visions for ourselves, and I constantly try to keep that in check.
What are the challenges for new-age actors?
I always look at the team, at the people, regardless of which industry it is.
It's really exciting to work with the people you've always wished to.
Trying to get there and trying to work along with them is a thrill.
I like chasing that thrill.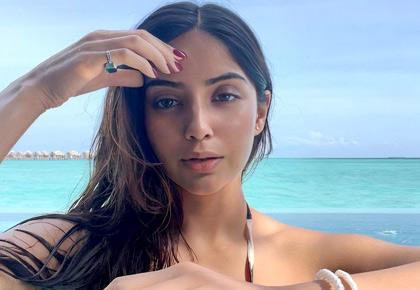 Source: Read Full Article