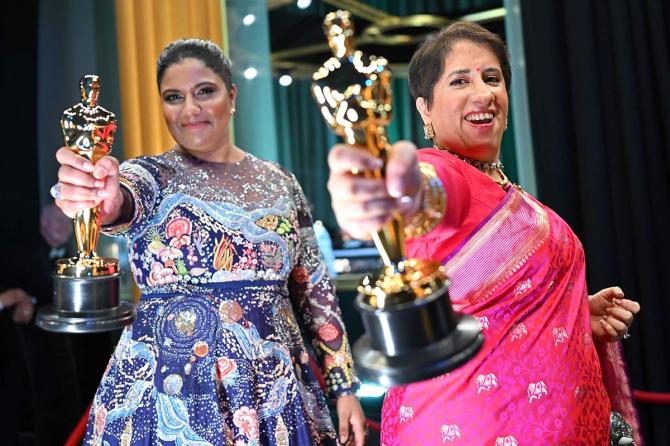 The Elephant Whisperers created history by becoming the first Indian production to win in the Documentary Short Subject category at 95th Academy Awards, leaving behind other nominees like Haulout, How Do You Measure a Year?, The Martha Mitchell Effect and Stranger At The Gate.
Directed by Kartiki Gonsalves and produced by Guneet Monga and Achin Jain of Sikhya Entertainment, the documentary looks into the lives of two orphaned baby elephants and the endearing relationship they share with their two caretakers.
In her Oscar winning speech, Kartiki dedicated the award to her family and India.
'I stand here today to speak on the sacred bond between us and our natural world. For the respect of indigenous communities. For entity towards other living beings, we share our space with. And finally for co-existence.
"Thank you to the Academy for recognising our film, highlighting indigenous people and animals. To Netflix, for believing in the power of this. To Bomman and Bellie for sharing their sacred tribal wisdom. To Guneet, my producer, and my entire team. Finally, to my mother father and sister who are up there somewhere, you're the centre of my universe. To my motherland, India,' she said.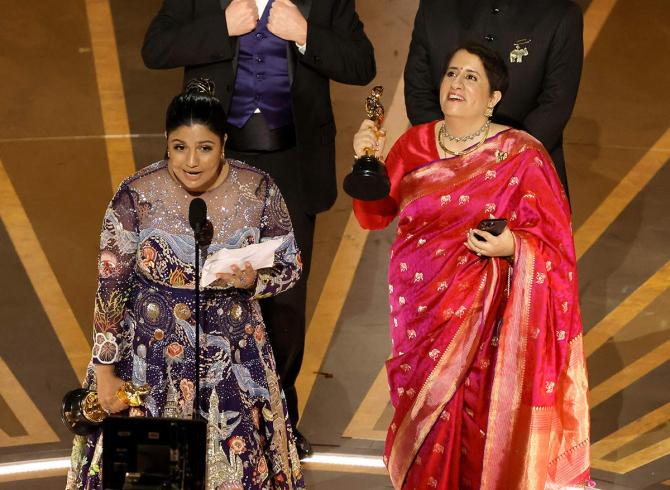 Guneet posted a powerful message on her Instagram feed after the big win.
'Tonight is historic as this is the first ever Oscar for an Indian production. India's Glory with 2 women. Thank you Mom Dad Guruji Shukrana. To my Co-Producer Achin Jain, Team Sikhya, Netflix, Aloke, Sarafina, WME Bash Sanjana. My lovely Husband Sunny. Happy 3 months anniversary baby! Kartiki for bringing & weaving this story. o all the women watching… The future is audacious and the future is here. Let's go! Jai hind,' she posted.
Source: Read Full Article