Yes, that's the question everyone wanted the answer to at the launch of Ajay Devgn's latest directorial Bholaa.
Tabu gives the answer: "Vaise toh yeh hamesha bhole hi lagte hai upar se, par yeh hai nahin!"
She then flashes that famous grin as Devgn smiles shyly next to her.
The two share an amazing chemistry both on screen and off it, and Hitesh Harisinghani/Rediff.com and Afsar Dayatar/Rediff.com catch it with their pictures and videos.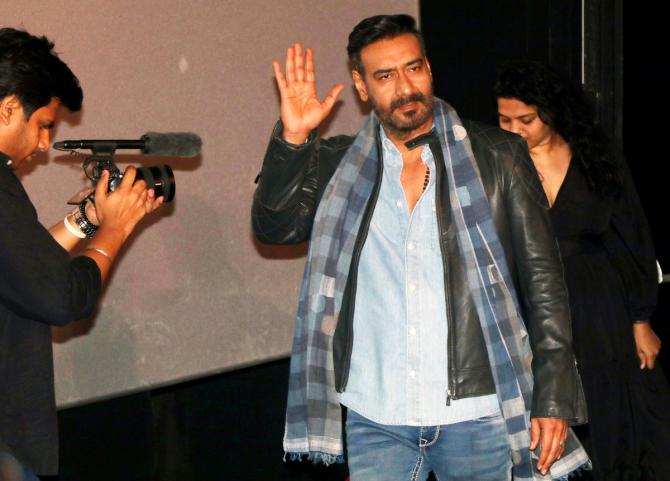 Bholaa is an out-and-out action film, which sees Devgn as a former convict, fighting the fight of his life, as Tabu plays the cop.
"The action thoda mushkil bhi tha, kuch nayapan bhi tha," Devgn says, giving us some details on how they cracked the action.
Oh, and Tabu also talks about Devgn's signature intensity.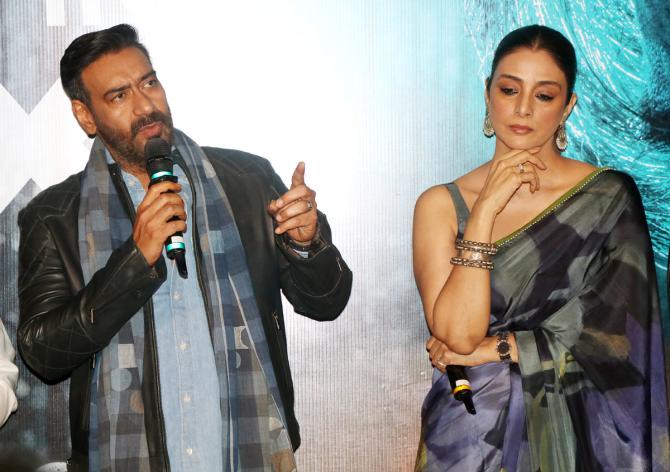 "When Mr Bachchan started, in the action scenes, there were no mattresses, no safety measures, no cables…he has done things you can't even imagine," Devgn says, in fanboy mode, and then he narrates a memory from their film together, Major Saab.
But the action, he says, has gotten easier from those times.
"My fear has reduced by a huge percentage," Tabu adds, regarding the action she has done.
Will Bholaa be a blockbuster like Tabu and Devgn's Drishyam 2?
He keeps his fingers crossed as he gives his answer here.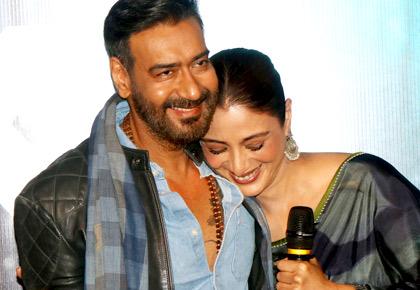 Source: Read Full Article