The enormously talented M M Keeravani has created musical history by winning the Golden Globe for Best Original Song for RRR's Naatu Naatu.
Subhash K Jha caught up with the music composer in Beverly Hills minutes after the victory, to congratulate the versatile composer, and he responded, "Thank you, sir (with a heart emoji). I am still at the Golden Globe awards. It is an incredible feeling. I will call you tonight from my hotel."
Keeravani, who has scored music for most of his cousin Rajamouli's films, has also had a very fruitful innings in Hindi cinema with melodious classics like Tum Mile Dil Khile (Criminal), Gali Mein Aaj Chand Nikla (Zakham), Aa Bhi Jaa (Sur) and Jadoo Hai Nasha Hai (Jism).
A purist at heart, Keeravani has always shied away from the limelight. He has never allowed himself to become a brand name.
In an earlier conversation Keeravani Sir (known as M M Kreem in Hindi cinema) had said, "My music is my life. I can never be dishonest with my compositions. Melody is indeed the foundation of my compositions."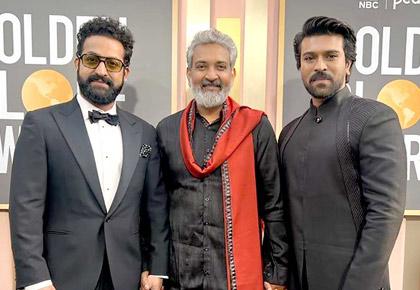 Source: Read Full Article