'With Jennifer gone, Shashi struggled, but couldn't find himself.'
'That vast area of his personality that was Jennifer — now it lay empty.'
The death of his beloved wife was a blow Shashi Kapoor never recovered from, reveals Aseem Chhabra in his biography, Shashi Kapoor: The Householder, The Star.
Shashi Kapoor continued to work after Jennifer Kendal Kapoor's passing, and some of his best work emerged during a time of loss. But something inside him did break.
"I think the death of Jennifer was a big blow to him," Hanif Kureishi says, who worked with Shashi on Sammy and Rosie Get Laid, two years after his wife's demise. "It really destroyed him."
Jennifer had been the love of Shashi's life, his true anchor. With her death, he became rudderless.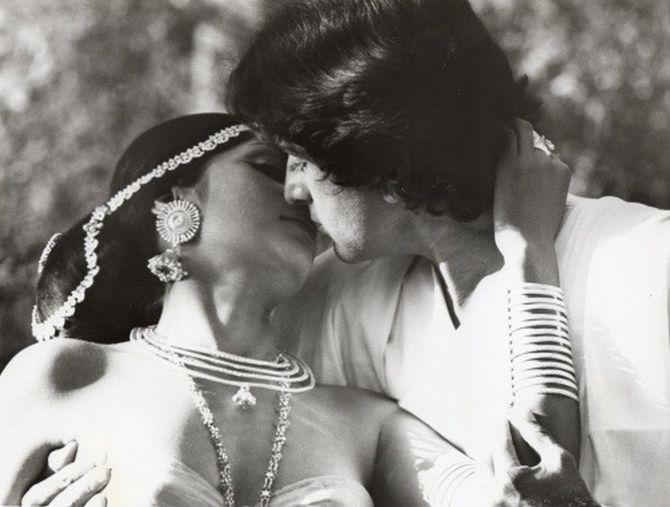 Simi Garewal tells me, "Jennifer occupied — or Shashi surrendered to her — a large part of his personality. And they merged. With Jennifer gone, Shashi struggled, but couldn't find himself."
"That vast area of his personality that was Jennifer — now it lay empty. A void. I met him in London over dinner with Ismail Merchant and could see that he was floundering."
"He was different — not himself."
Anil Dharker, always a friend, bore witness to Shashi's emotional collapse.
Sometimes, the actor would depend on him — the way he must have, once, on Jennifer — to help him muddle through awkward social situations — such as, when the ministry of information and broadcasting would request him to invite a foreign dignitary to dinner.
"And then he would ring me up," Anil says, "and implore: 'Look, I have this very boring dinner guest, do you mind keeping me company?' And I would do that. But when the dignitary would leave, Shashi would actually push me out."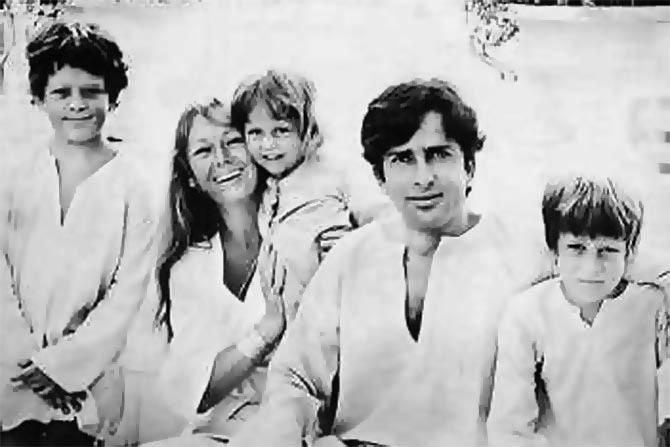 Then, Anil, and those close to Shashi, bore witness to the actor's physical breakdown.
Without the strict discipline Jennifer imposed on his existence, the star began indulging in his two chief weaknesses — food and drink.
Anil remembers dropping by for lunch on occasion, and asking for a glass of beer, only to learn that Shashi had been drinking vodka since the morning.
"His domestic staff would bring refills as soon as his glass emptied out," Anil says. "He wouldn't even have to ask. They knew exactly how long it took him to finish his drink and they would be ready with the next. By the end of lunch, he would be quite sozzled."
"I tried, quite often, to talk him out of it," Anil continues. "In fact, Sanjana and Kunal would say, 'Come on, do something, he listens to you!' And I would respond, 'This is one area where he doesn't listen to me at all.'
"Then, they would say, 'Visit more often because when you are here, at least he walks around. Otherwise, he just sits'."
"So I did."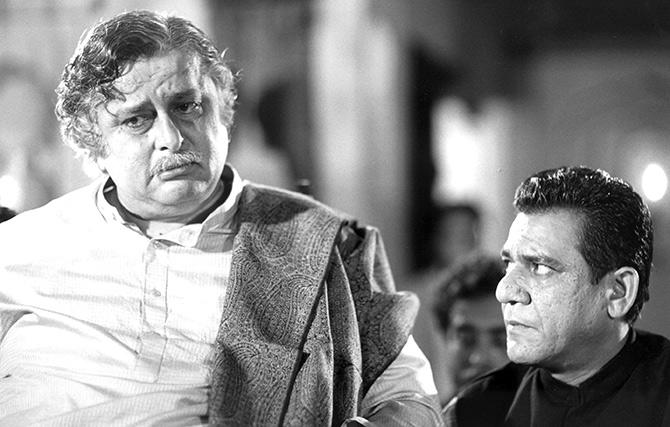 As Shashi found himself caught in a loop of grief and consumption, he fell victim to that infamous Kapoor syndrome — of putting on too much weight, too soon.
His health rapidly deteriorated.
He was forced to leave Atlas Apartments and moved to Juhu where he could be looked after by his son Kunal.
"With that, his whole life changed," Madhu Jain tells me. "He was a south Bombay person," and the move, she claims, added to the star's loneliness, his growing depression.
"I went to Juhu a few times," Anil adds, "but really, he stopped saying very much."
Simi, with characteristic insight, tells me, "It's as though Shashi had given up the inner struggle. He almost became a recluse."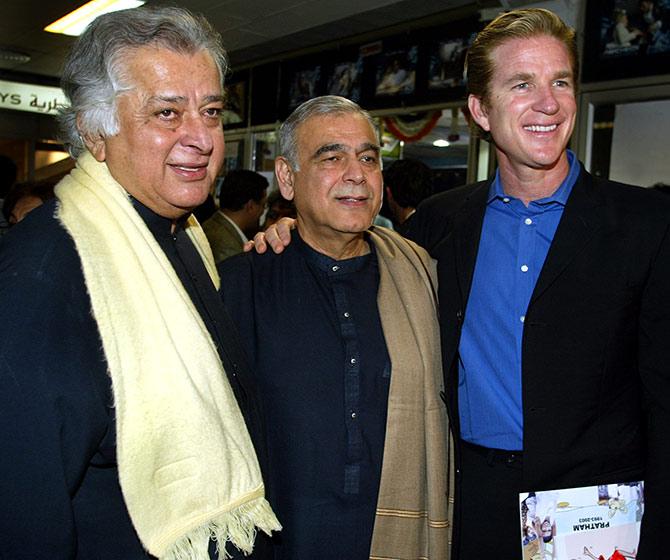 Then came the year 2005. Ismail Merchant was dead; he was only 68.
"Ismail was just one of those characters who was supposed to live forever," Sanjana says of the man who had become part of her family. "He was not meant to die. It was just wrong. I am glad that I was physically with my dad when he heard the news."
Shashi, when he found out about his beloved producer's demise, was shaken; his grief became even more profound, loss piling on loss.
When James Ivory came to India a year later, paid his respects at Ismail's grave, and then visited Shashi — the first leading man of the Merchant-Ivory banner — he saw he was no longer the star he had known, but a ghost of a former self, emotionally withdrawn.
"I can't tell if it was a form of ongoing grieving about Jennifer," James says. "But Shashi's youth had dimmed, he was beginning to be an old man. We just didn't connect."
Later, Simi saw Shashi at an award function at the Yash Raj Films Studios — the star, wheelchair-bound, his daughter by his side.
As Simi approached her one-time co-star, Sanjana Kapoor cautioned her.
"She said to me, 'He's had a stroke, so one side is paralysed. He has also had a heart attack and lots of other problems. He doesn't remember people. So don't be upset. I'm just warning you'," Simi recalls.
Then she adds, "To me, it didn't matter if Shashi remembered me, or if he didn't. I still had to go to him."
"I bent low, looked into his tired face."
"His eyes lifted slowly and focussed on me. He said, 'Hello, Simi!'"
"I felt like laughing… and crying. Then, I just wanted to hug him."
Excerpted from Shashi Kapoor: The Householder, The Star by Aseem Chhabra with the kind permission of the publishers, Rupa Publications.
Source: Read Full Article