As we celebrate singer Mukesh's birth centenary on July 22, it is a nice time to recall his closeness to Lata Mangeshkar, who would call him 'Mukesh bhaiyya'.
" Mukesh bhaiyya ke saath kabhi koi uljhan ho hi nahin sakti. Woh sant aadmi the (there was no question of any stress with him; he was a saint). Unki awaaz mein bahot dard tha (there was plenty of pathos in his voice). Logon ke dil ko choo leti thi unki awaaz (his voice used to touch listeners' hearts)," Lataji once told Subhash K Jha.
Who was her favourite co-singer: Kishore Kumar or Mukesh?
"With Kishoreda, there was a lot of masti and jokes during the recording. Mukesh bhaiyya brought with him a lot of spirituality and purity into the studios. It was like being in a temple when I sang with him," she had said.
About their duets together, she said, "I think Mukesh bhaiyya and I sang some truly beautiful melodies together. Offhand, I can recall Dam Bhar Jo Udhar Mooh Phere, (Awara), Sawan Ka Mahina (Milan), Oh Mere Sanam (Sangam), Ek Pyar Ka Nagma Hai (Shor)… there were so many."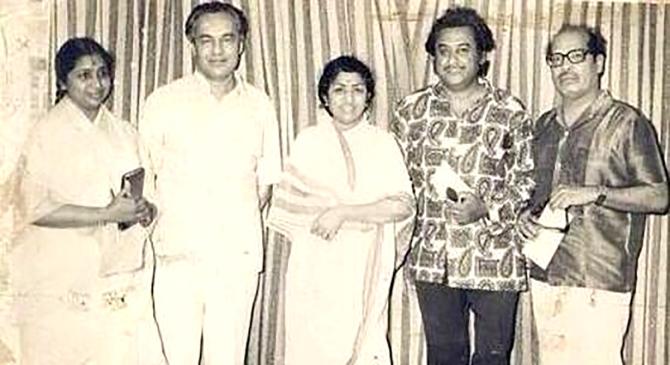 Recalls Mukesh's son Nitin Mukesh, "My father doted on Lata didi. She was his jaan. Their association went much beyond the professional. She came to our home and we went to hers."
"Do you know the first car that my father owned, a Hillman, was owned by Latadidi? She refused to take money from him, but he insisted on paying her a token amount. I think my father was the only person Lata didi could never say no to. There were so many people in the industry, who wanted her attention. They would request my father and she would comply."
A story about Lataji's sibling bonding with Mukesh goes like this: Shankar of Shankar-Jaikishan had a massive fallout with Lataji.
After Jaikishan's death, Shankar wanted to re-establish his career.
At this juncture, he was offered Sohanlal Kanwar's biggie Sanyasi, starring Manoj Kumar and Hema Malini.
Kanwar agreed to let Shankar do the music, but on one condition: Lataji must sing all the songs.
Shankar deputed Mukesh to do the needful. She, of course, could never say no to him.
Mukesh and Lataji sang the songs of Sanyasi to the top of the charts.
Nitin Mukesh remembers his father getting emotional over Lataji: "I remember sitting with my father to listen to the soundtrack of Sharmilee (composed by Sachin Dev Burman).When Lata didi's song Megha Chhaye Aadhi Raat came on, my father wept like a baby. Each time he heard that song, he would burst into tears."
Lataji was with Mukesh when he suddenly passed away during a concert tour in Denver in 1976. Lataji took charge, and ensured the concert somehow continued.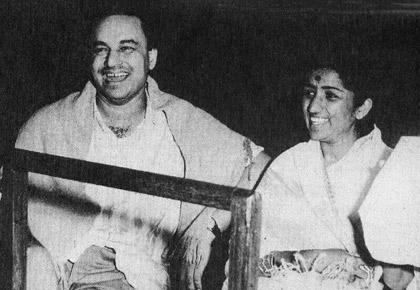 Source: Read Full Article