Be the perfect patriot!
It might be one of the most misunderstood words in the world right now, but nobody does deshbhakti quite like Bollywood.
Brash, bombastic and blatant, its patriotic fervour exults in moments of melodrama.
This Republic Day, Sukanya Verma tells us what it takes to be a perfect patriot from Bollywood.
Jhanda Ooncha Rahe Hamara, Pukar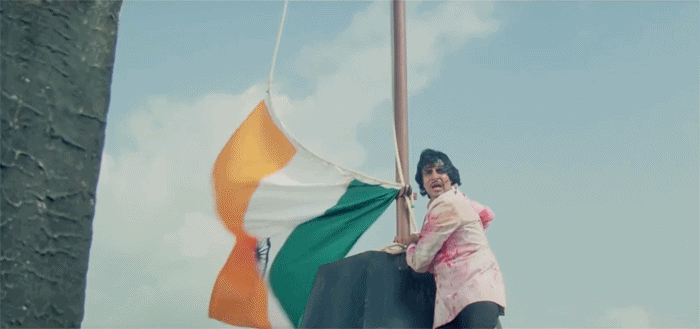 In a regular flag-hoisting ceremony, a simple tug should do the needful.
But when you're Amitabh Bachchan, it involves jumping off a fort with the rope held tight until the tricolour is waving back at its badly bruised champion in all its towering glory.
Parade time, Farishtey
Not everyone can attend the famous Republic Day Parade in the Capital. But you can organise your own humble procession like Rajinikanth and Sridevi and march about town leading a pack of flag-waving enthusiasts.
Team India Forever, Dil Bole Hadippa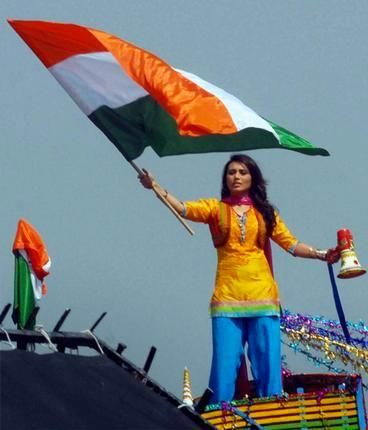 Nothing works up our national pride like an India versus Pakistan match.
Find the biggest flag, the loudest microphone and scream your lungs out in support to show you're a desh bhakt.
Mother India, Karma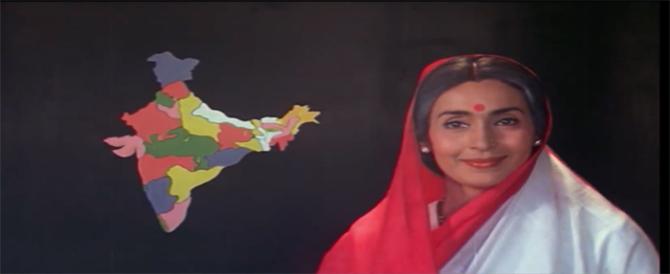 Two of erstwhile showman Subhash Ghai's favourite themes — Ma and map of India — share the frame to assert Dil Diya Hai Jaan Bhi Denge Aye Watan Tere Liye.
Namaste London, Kabhi Khushi Kabhie Gham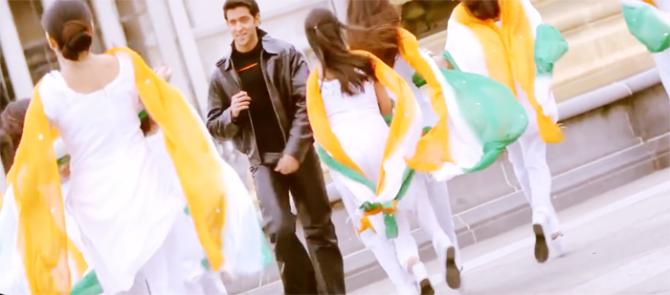 Criticism, praise or statistic but Indians are everywhere!
So there's Hrithik literally rubbing in the extent of the desi population in the UK no soon he's stepped on phoren shores with Vande Mataram blasting in full volume.
Made in India, Phir Bhi Dil Hai Hindustani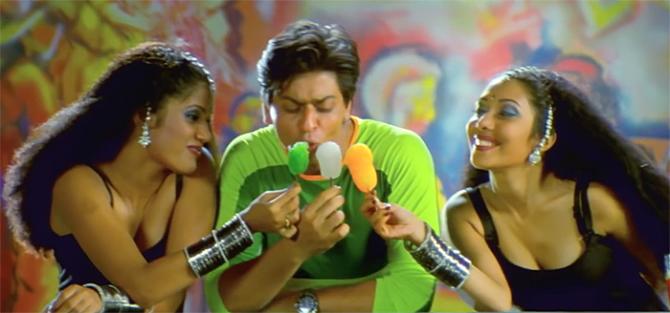 Be Indian. Buy Indian. Look Indian. Eat Indian.
India's Got Talent, Judwaa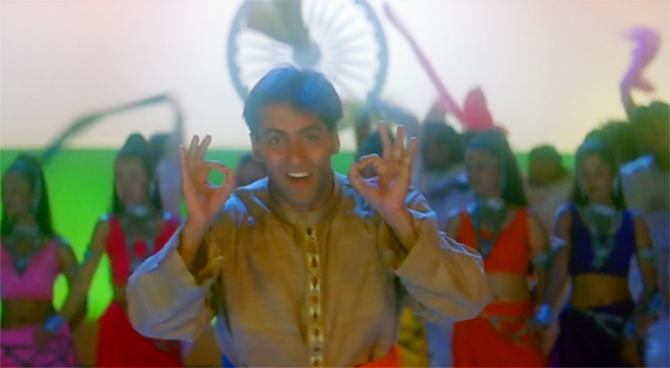 Crime, corruption, inflation, traffic, pollution — kindly ignore all that's wrong with the country and concentrate on the positives like Salman Khan.
The actor cites everyone and everything between Akbar, Ash and Aam Ka Aachar as reasons why East or West India is the Best.
Jaisa desh, waisa bhesh, Happy New Year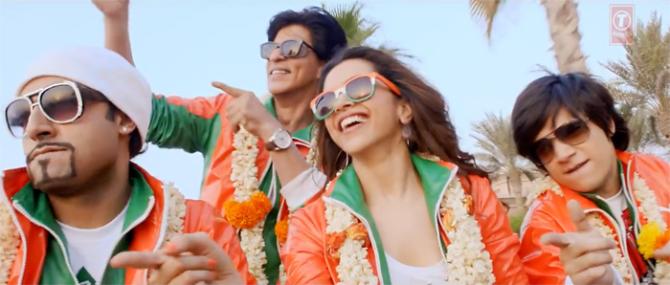 How to let everyone know you're desi without haggling, ogling and adding 'na' after every line when you're outside India in two seconds? Look. Learn.
Sexy out, Sati Savitri in, Purab Aur Paschim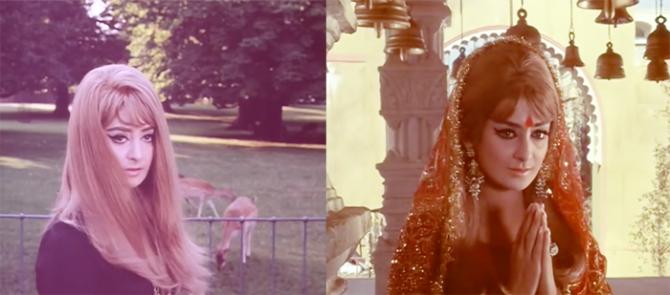 Self-explanatory.
Incredible India, Namaste London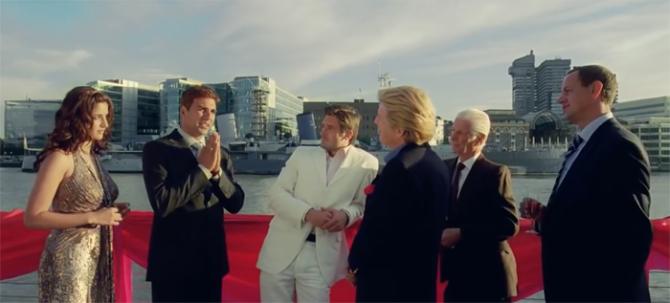 Crush the next racist foreigner you encounter at a party with Akshay Kumar's handy, asli desi manifesto.
Here's a sampler:
When we meet one another, we fold our hands in Namaste because we believe that god resides in the heart of every human being.
Channel your inner Mr Bharat, Upkaar
Without question, Manoj Kumar is the final authority on the subject.
Jingoism Sunny side up, Gadar: Ek Prem Katha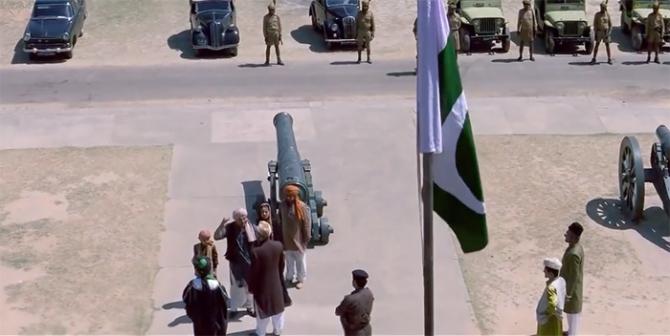 Everyone can yell Hindustan Zindabad tha/hai/rahega, but to say this bang in the heart of Pakistan in front of crowd looking to drink your blood set a new benchmark for Sunny Deol's swagger and Bollywood's chest-thumping brand of nationalism.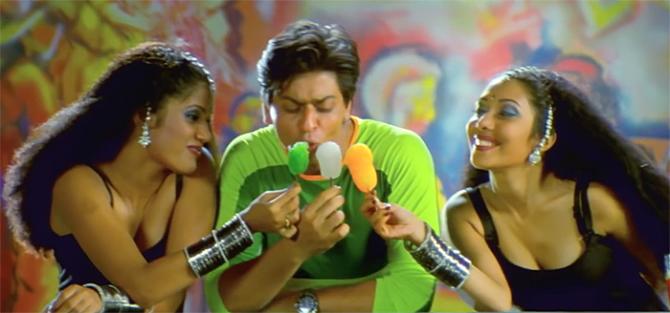 Source: Read Full Article