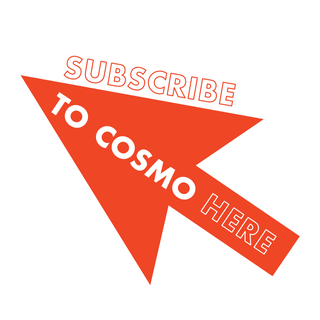 As you know, Tyler Cameron is one of the guys currently competing to become Hannah Brown's future husband on The Bachelorette. Bachelor Nation is still getting to know this guy, but the internet's already filled with tons of information about the 26-year-old Florida native. Did you know that he almost played for the Baltimore Ravens and has a rescue pup named Harley? Well, now you do.
Perhaps the most exciting fact about Tyler is that he is a model. A beefy, shirtless, smizing model, no less. Here are some of this hunk's greatest hits.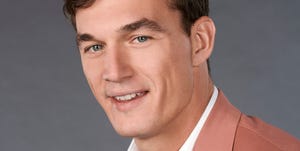 Let's start with a tame one. Here's Tyler in a striped shirt. Cute!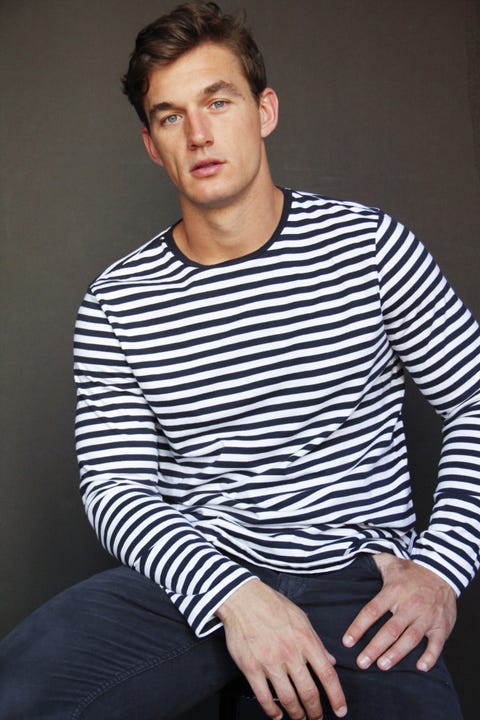 Here's a photo of Tyler wearing a pair of jorts. It doesn't look like those have a lot of give, so good for him for striking a pose in what is likely a very ouchie fabric.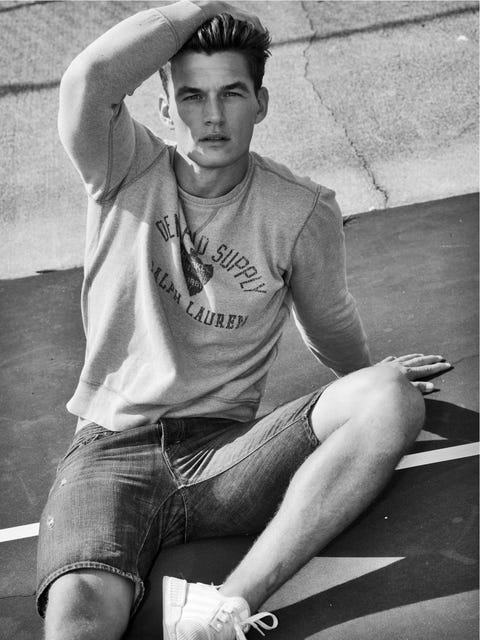 Who wears short shorts?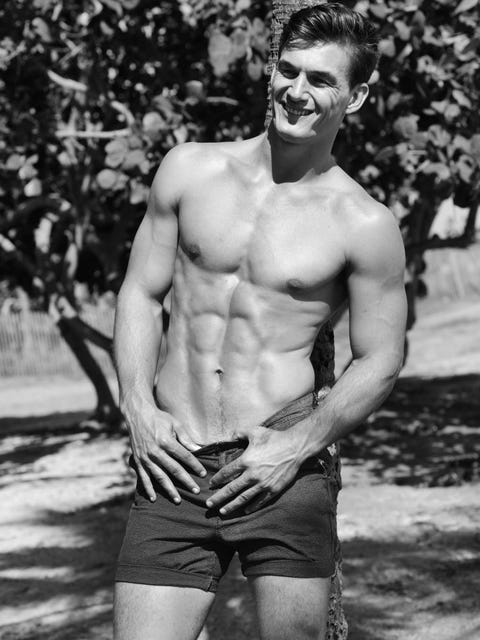 Tyler Cameron wears short shorts.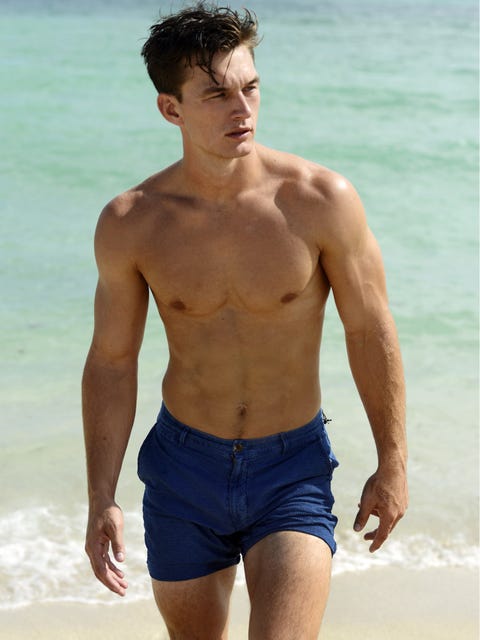 This is obviously Tyler's favorite pose, as you may recall from the group date where the guys learned about the female reproductive system. Tyler stayed posed even while experiencing simulated contractions. The dedication.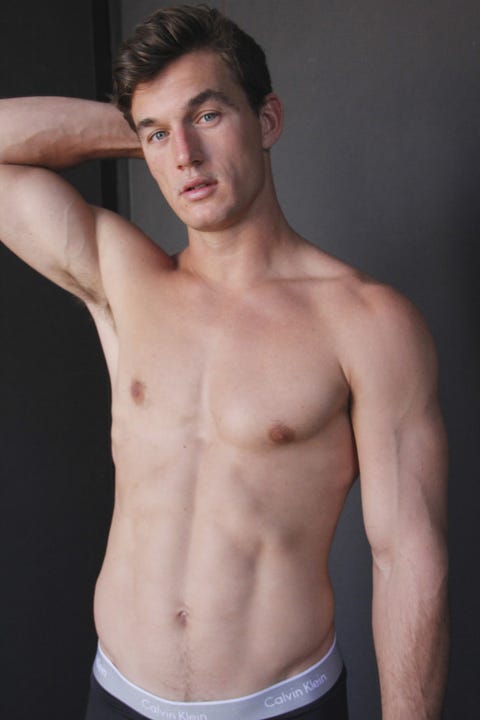 He can even do it with both arms!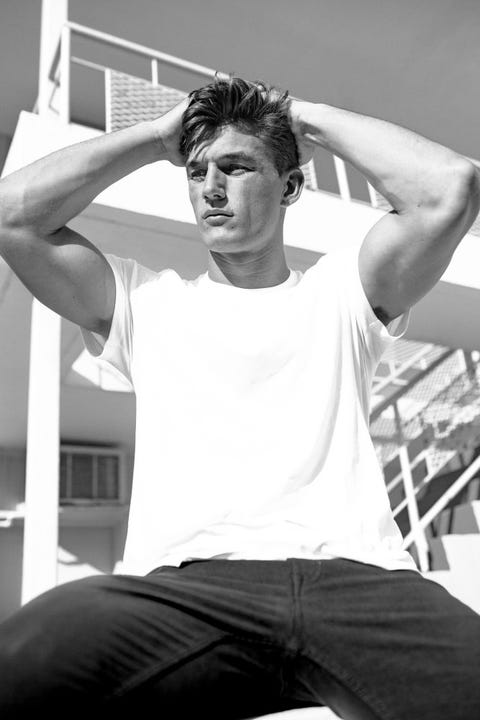 This one is for all the girls who have ever favorited a tweet talking about how "grey sweatpants season is upon us."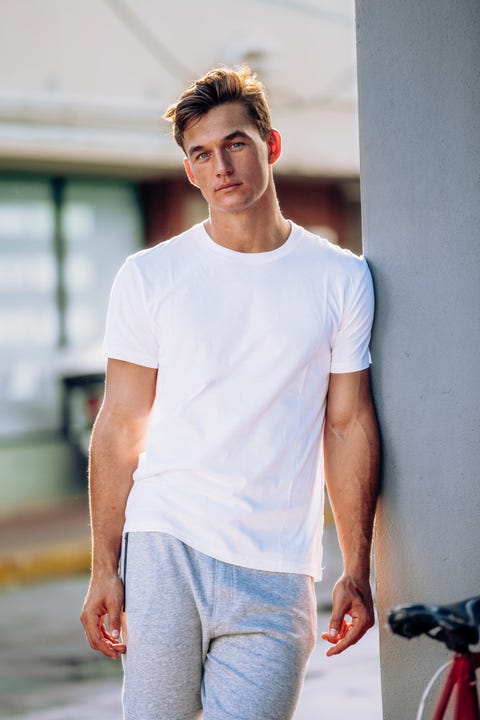 Unfortch, grey sweats season is coming to an end IRL. Here's another Tyler pic to hold you over.
Oop! One more.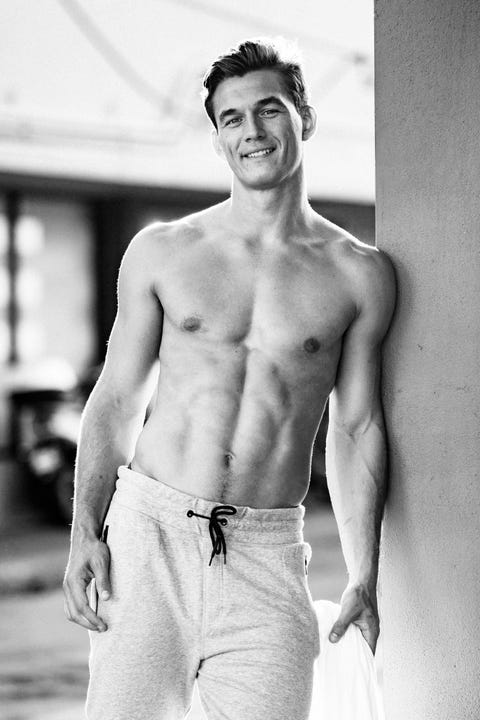 Doesn't this look like it belongs on the side of the Abercrombie and Fitch bag you got when you bought boot-cut jeans before the first day of school in 2008? I can smell the Fierce cologne through the screen. (I mean this in the best way possible, of course.)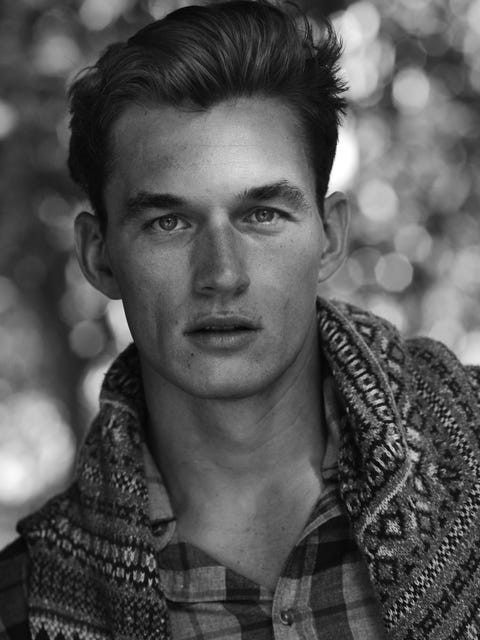 This also has extreme Fitch vibes. If Tyler were a bit older, I'd be convinced that I've already seen this photo hanging next to the fitting rooms.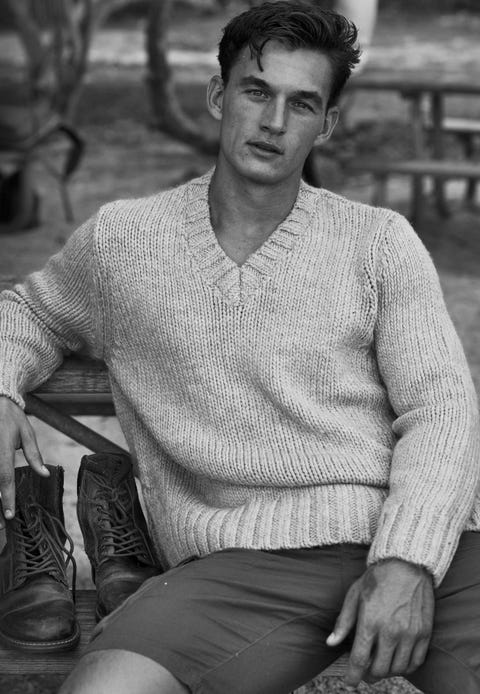 I don't even have anything clever to say about this one. It's just a great sweater moment.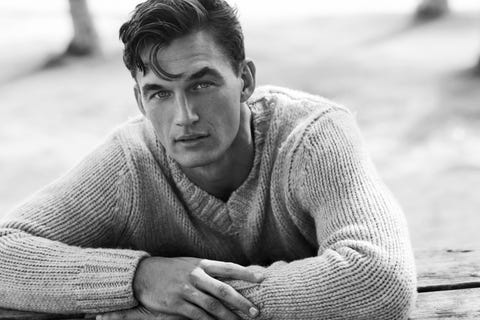 And here's a great white tee moment!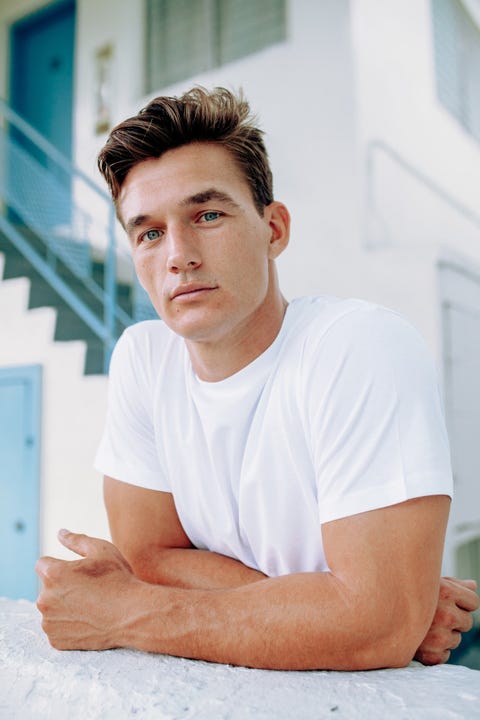 I mean, could this photo of Tyler get any better?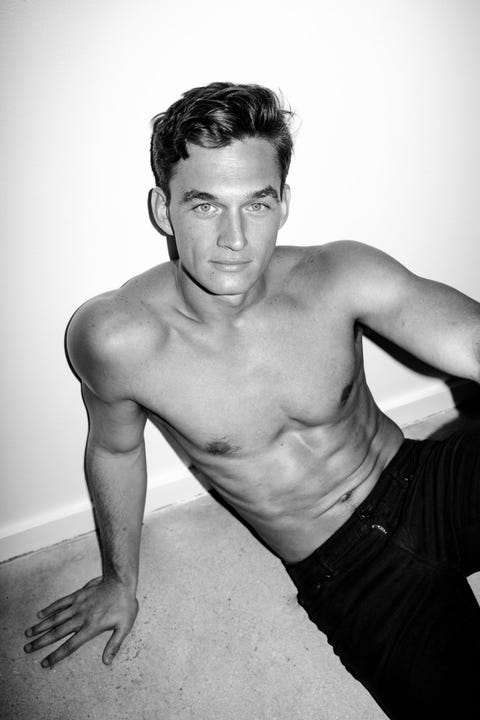 Well, yes. If you like guys who wear combat boots, it could.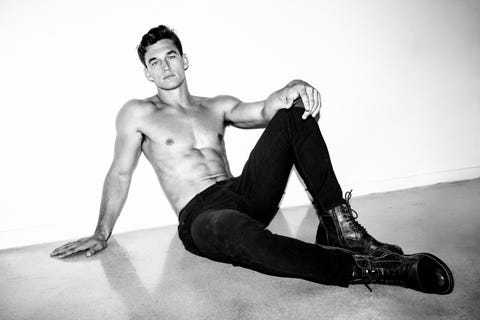 This pic is soooo fratty that it just asked me who I know at this party.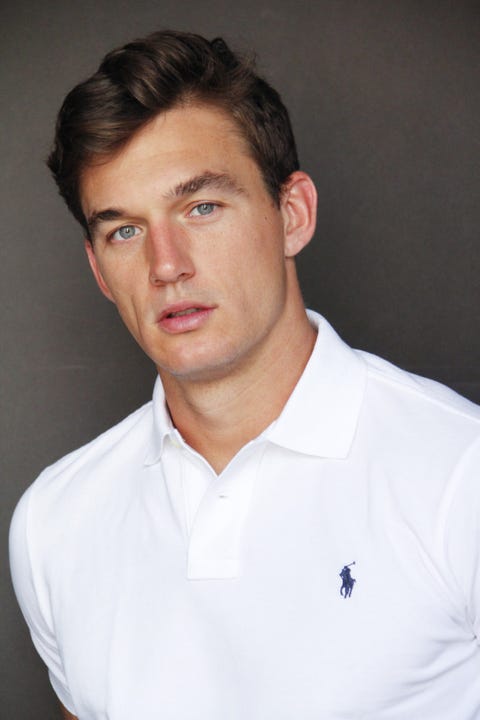 You should also know that Tyler recently made his Instagram account public. Which means the world now has access to even MORE photos of him. Like this one, where he's rocking a nice cardigan.
https://www.instagram.com/p/BuO45DynlfC/
Had an amazing time shooting with @rickdaynyc
A post shared by Tyler Cameron (@tylerjcameron3) on
And this booty pic.
https://www.instagram.com/p/BuroRjHnceG/
Black and white by the great @harolbaezstudio
A post shared by Tyler Cameron (@tylerjcameron3) on
And just to bring us all back to Earth, here's a photo of Tyler holding a fish. He may be a former football player and model, but underneath it all, he's not too different from all the other dudes holding fish on Tinder.
https://www.instagram.com/p/BmYhEZQFfm_/
My guy @jerradward put me on my first tuna! Day trip to the Bahamas was a major success
A post shared by Tyler Cameron (@tylerjcameron3) on
Source: Read Full Article