Homi Adajania jumps on the OTT bandwagon with the Web series, Saas Bahu Aur Flamingo.
It stars Adajania regular Dimple Kapadia as a badass matriarch running a drug cartel in the guise of a herbs and textiles business, along with her two daughters-in-law.
Over the years, Bollywood's saas-bahu imagery has gone quite a few transformations.
As we wait for dark Dimple and her brazen bahus to spit fire on the small screen, Sukanya Verma looks at the cruel, cool ways of the Hindi film saasu-maa from then to now.
Lalita Pawar, Sau Din Saas Ke
The ultimate in monster-in-law syndrome, Lalita Pawar's sheer ingenuity for torturing her bechari bahu enjoys an eternal place in the hall of shame.
But sneakily tossing a live lizard in kheer is another level of nasty.
Lalita Pawar, Saas Bhi Kabhi Bahu Thi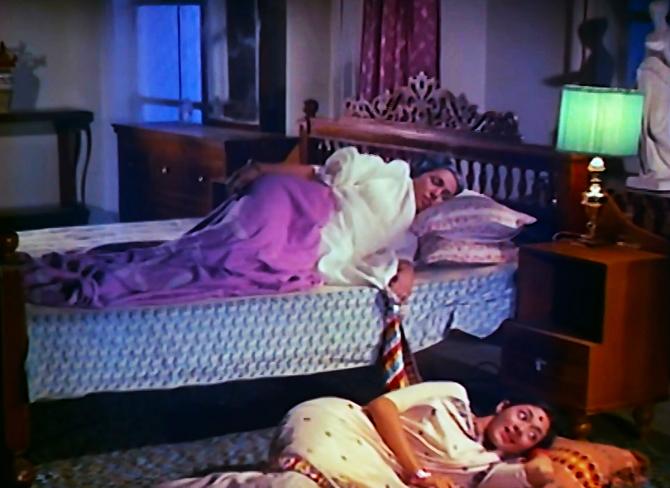 Treasure guarding dragons could learn a thing or two about control from the grand old lady of saas-bahu dramas.
Lalita Pawar keeping her daughter-in-law under a leash, round the clock, even when sleeping by grabbing the latter's pallu tightly in sleep lest she sneaks off for some hanky-panky with the husband.
Aruna Irani, Beta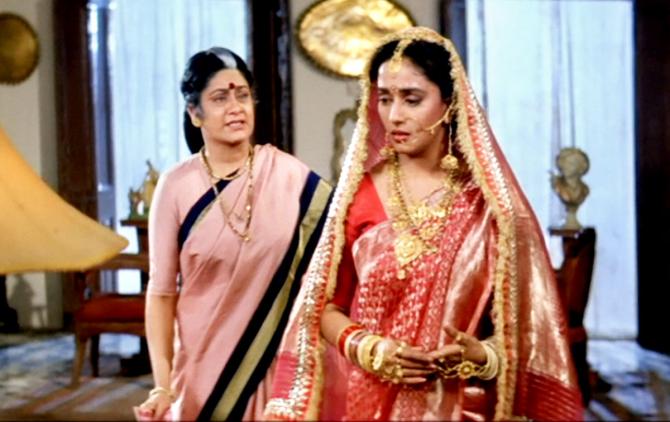 Realising such extreme actions won't work on Madhuri Dixit's fiery brand of bahu, scheming step-saasu Aruna Irani cooks up some horoscope balderdash about how her son's life is in danger if the newlyweds consummate their marriage.
Bindu, Biwi Ho Toh Aisi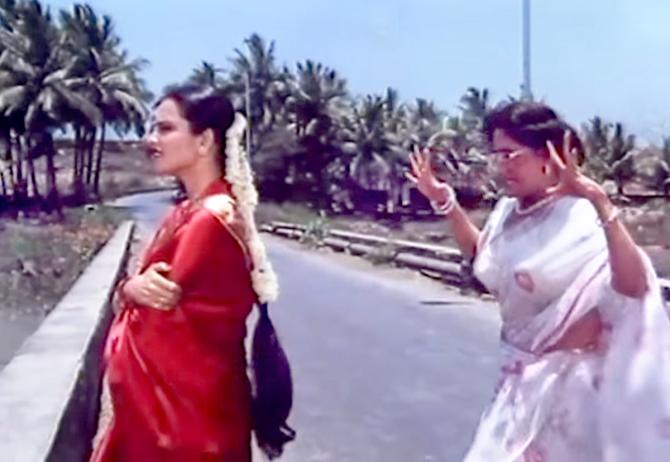 Nobody makes their loathing for the bahu as apparent Bindu.
In Biwi Ho Toh Aisi, her biggest bone of contention against Rekha is that she is an uneducated, underprivileged village belle and wants to get rid of her by hook or crook.
If non-stop rebukes aren't bad enough, she even tries to push her into a river only to get a dose of her own medicine.
Bindu, Ghar Ho Toh Aisa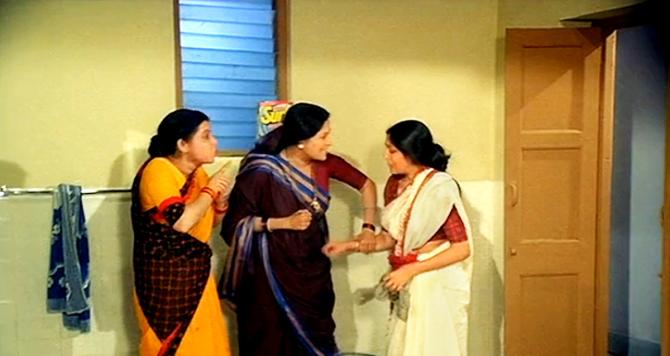 Get your fingers burned is no longer an idiom when you are a doormat daughter-in-law like Deepti Naval and constantly assaulted by her mother-in-law in Ghar Ho Toh Aisa's '80s brand of social drama.
Kamlesh Gill, Vicky Donor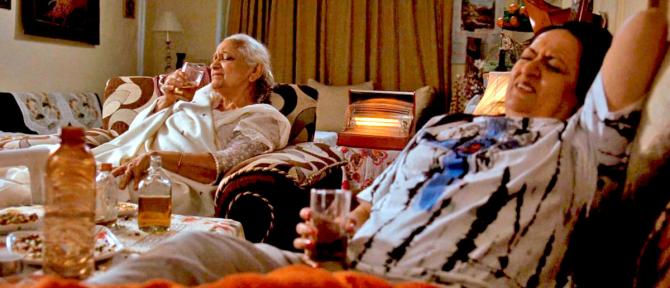 Things certainly started looking upwards when an elderly saas-bahu duo of Kamlesh Gill and Dolly Ahluwalia clinked their whiskey glasses and exchanged some bittersweet resentments on an amusing note.
Kirron Kher, Kabhi Alvida Naa Kehna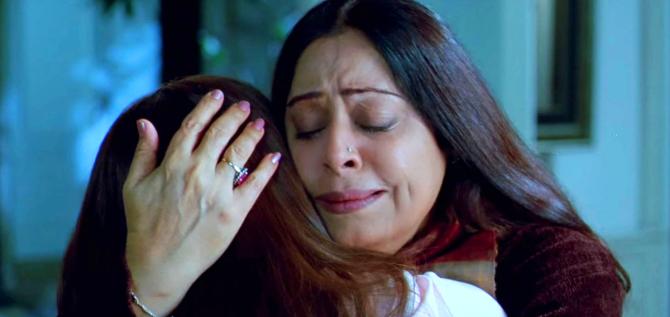 In a landmark decision from desi mums, Kirron Kher picks wronged bahu Preity Zinta's side over her cheating son Shah Rukh Khan in Karan Johar's glossy take on NRI adultery.
Tanvi Azmi, Thappad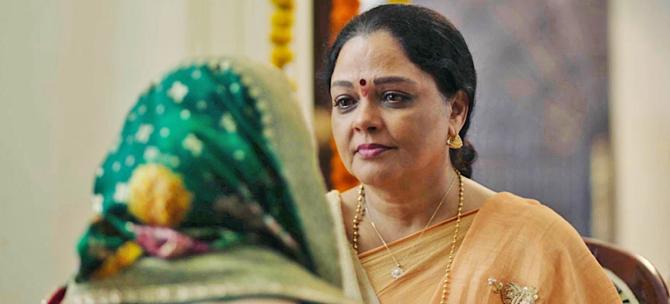 She doesn't move out with her bahu but Tanvi Azmi has the grace to acknowledge she made a mistake in not realising her daughter-in-law's hurt and humiliation at her son's hands, reiterating broken ties need not come in the way of heartfelt connections.
Neetu Kapoor, JugJugg Jeeyo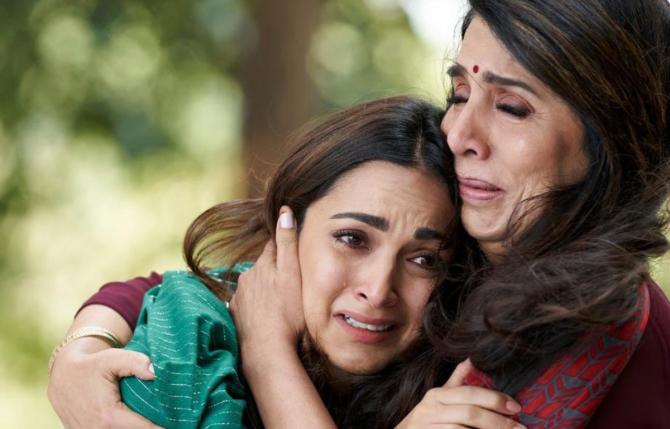 Filmmakers are so busy demonising the mother-in-law, it's rare to see one that will showcase somebody having a heart-to-heart with her bahu.
Neetu Kapoor proves just that as she candidly shares the truth about her disappointing marriage to Kiara Advani before recommending to mend her own collapsing shaadi to her son one last time.
Surekha Sikri, Badhaai Ho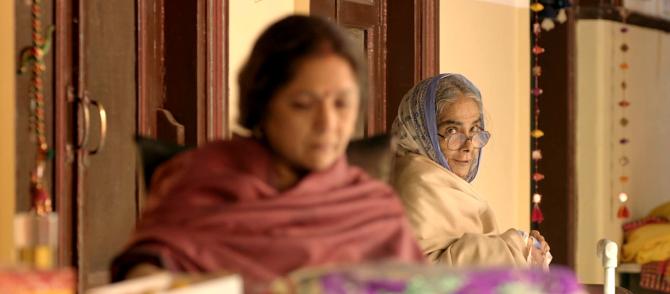 Never underestimate the support of the cranky old saas mumbling away harmlessly in a corner.
The manner in which Surekha Sikri swoops in on her catty relatives when they tut-tut her middle-aged pregnant bahu Neena Gupta is telling of the long, long way Bollywood saas has come.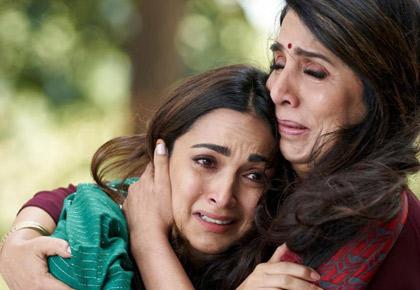 Source: Read Full Article