'I had a very tumultuous relationship with what occurred.'
It's homecoming for Priyanka Chopra Jonas, who is currently in Mumbai to promote her coming spy thriller series Citadel along with co-star Richard Madden.
The actress also took the media event as an opportunity to address the controversy surrounding her viral podcast in which she spoke about being bullied by Bollywood heavyweights.
Priyanka explained she was talking about "the truth of her journey" and that she eventually moved on, which is why it's easier for her to articulate what she felt.
"I had a very tumultuous relationship with what occurred. I forgave, I moved on a long time ago and then I made my peace with it," she said.
In the latest episode of American actor Dax Shepherd's podcast Armchair Expert, Priyanka had said she was tired of politics in Bollywood and 'had beef' with some people, without taking anyone's name.
In the video, Priyanka reveals what prompted her to talk about the past after so many years.
Priyanka, who is successfully building her brand in the West, has been a part of showbiz for over two decades now.
Are there any ground rules that she has set for herself at this juncture of her career? The actress candidly said that she can't work with people she doesn't like anymore.
"I have to admire, look up to, like the people I am surrounded with. I want to be excited about going to work," she says.
"I want to be inspired about going to work, and that has become non-negotiable for me. When I meet the people I am going to work with, I take notes. But that truly is something that, as I have evolved, has become truly important to me."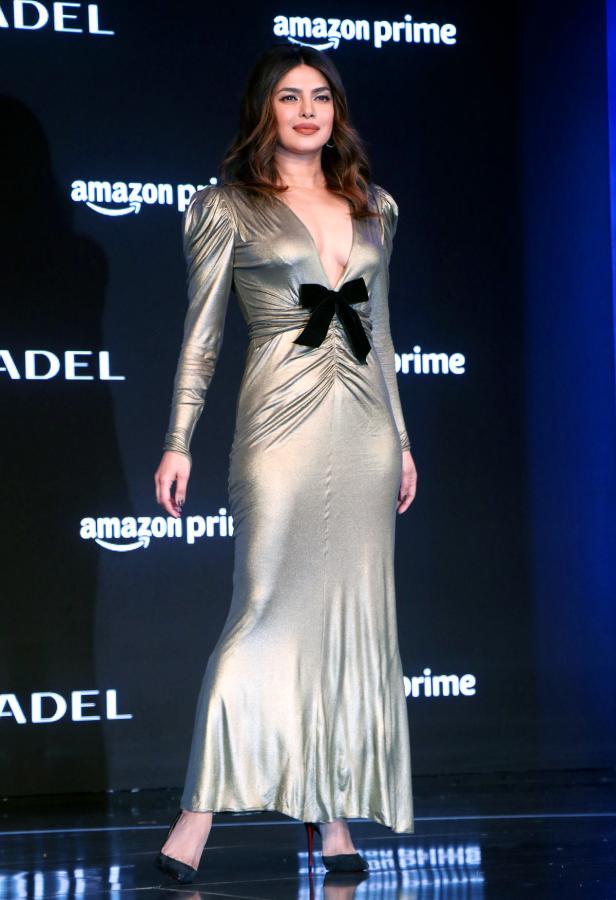 Citadel is Priyanka's second major role in a big Hollywood production after 2015's Quantico.
Talking about her experience of working on the show, Priyanka shared that the conversation about Citadel started around five years ago and she liked the fact that it was "extremely ambitious."
She revealed that she said yes to the project without even reading the script.
"I have left a part of my soul in it,' asserted Priyanka, who shot for the show during the COVID-19 pandemic.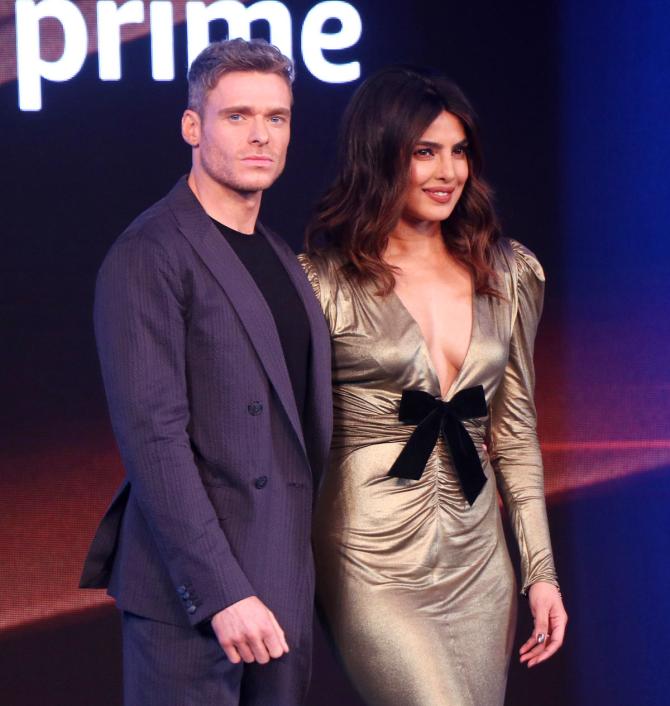 Priyanka put her impeccable fashion sense on display as she decked up in a sleek, golden-hued metallic number. Richard looked suave in an all-formal dark blue blazer and pants with a black T-shirt.
Priyanka and Richard play Nadia Sinh and Mason Kanein the globe-trotting series, which has Avengers fame Joe and Anthony Russo at the helm as executive producers along with showrunner David Weil.
Both actors will be seen doing high-speed, death-defying stunts in the six-episode show, and they tell us what to expect in this video:
When Richard was asked what kind of Bollywood film he would like to be a part of, the Game of Thrones star was quick to say that he would like to try his hand at comedy.
Amused by his response, Priyanka replied, "I'm already thinking about it!"
Citadel will stream in multiple languages, including English, Hindi, Tamil, Telugu, Malayalam and Kannada on Amazon Prime Video. The first two episodes of the series will flag off from April 28, followed by a fresh episode every Friday.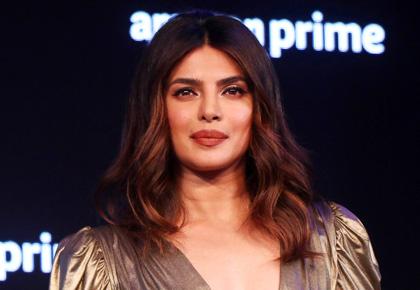 Source: Read Full Article