'To actually get to work with her was a dream come true.'
The passing away of theatre and film veteran Surekha Sikri has left many of her colleagues shocked, including Annup Sonii, who played her son in the television series Balika Vadhu for six years.
"I played her son and she became a mother-figure for the entire team," Annup tells Subhash K Jha.
"As I got to know her closely — we were working for 16-17 hours together everyday — I became more and more fond of her. Surekhaji was well-read and articulate. She could speak several languages fluently, including Urdu, Hindi and English.
"She didn't enjoy memorising her dialogues in Roman Hindi. She would write her dialogues in Devnagiri in the spaces on the script and then memorise them.
"She said she was comfortable with the words only when she wrote them in her own handwriting and in the original Hindi. Which is why when she spoke, her words didn't sound as though they had been written by a dialogue writer. They sounded like her own."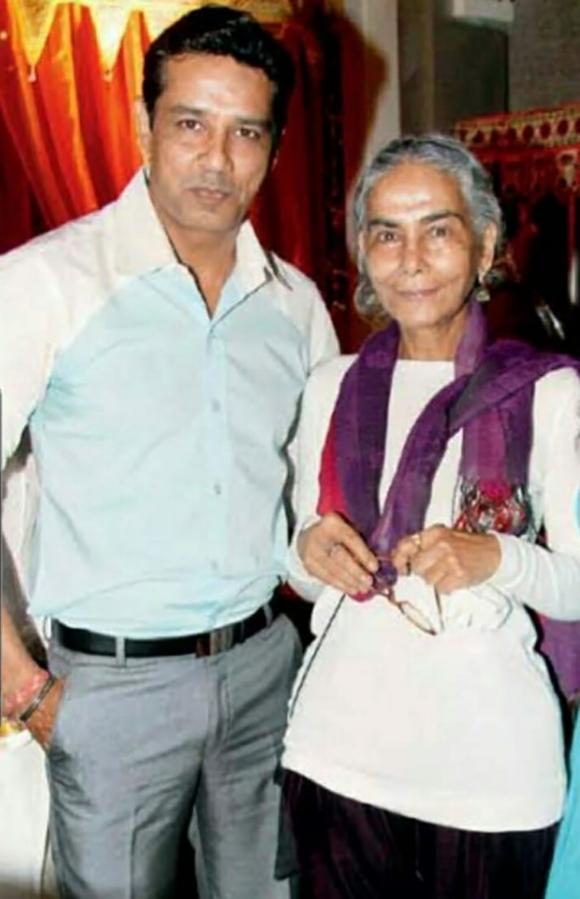 There was one other thing that bonded Annup with Surekhaji.
"We were both from the National School Of Drama. Of course, she was much senior. When I went to NSD, I would hear stories, almost like folklore, about actors like Manohar Singh and Surekha Sikri. To actually get to work with her was a dream come true.
"I had to wait for Balika Vadhu for that privilege. Both Satyajeet Sharma and I, who played her sons in the serial, would spend hours with her. I lived very close to Surekhaji , so after shooting, we would drive back together. I'd request her to get into my car and her car would follow us."
Annup was in touch with Surekhaji during the pandemic.
"I would speak to her on the phone, ask her if she needed anything. I knew she was not in need of anything. She was financially sound. She had a supportive family too. but after her life partner Hemant Rege's death, she preferred to stay alone with her faithful caregiver, who was with her right till the end.
"She was so focused on her work right till the end," he adds. "She enjoyed acting and gave her life to it. During the last six months, her health had begun to fail. But she had a full life and she lived it on her own terms. Not many of us get to do that."
Source: Read Full Article