'He's always been an all-inspiring kind of director that nobody can surpass,' R Madhavan tells Subhash K Jha about Mani Ratnam.
Mani Ratnam and I started on the wrong note.
I had just seen my friend R Madhavan in Alai Payuthey and asked him to introduce me to its director.
Mani responded with a terse, 'I am happy to know you but I don't like a third party telling me to connect with someone.'
I am not sure what other way there is for two people to be introduced to one another, but I humbly owned up to my mistake and we have remained connected since then.
Even though of late, none of his films have matched the power and glory of his earlier works, I still think Mani Ratnam is among the most influential film-makers of modern times.
As Mani turned 65 on June 2, Madhavan shares his thoughts with me: "He's always been an all-inspiring kind of director that nobody can surpass. He has mastered so many genres of films and story-telling that it's incredible."
"How can a man have such in-depth knowledge about so many subjects and relationships? I have the most respect for him and have learnt so much from him."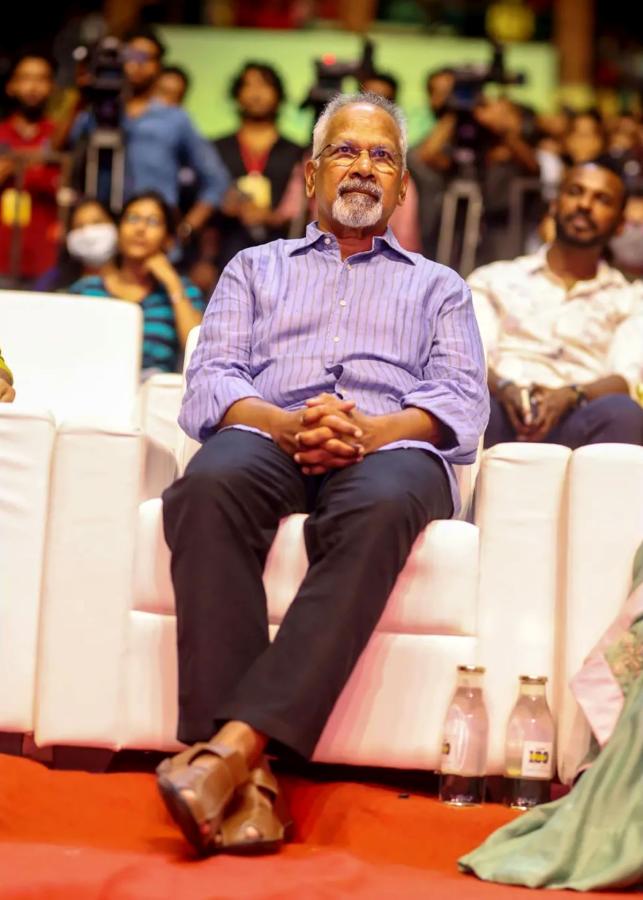 Mani Ratnam realised he was losing his grip over the medium some time ago.
In an interview with me, he had said, "The struggle has increased because you don't have excuses to fall back on. You can't claim it is your first film and therefore, errors and omissions are expected. You can't hide behind your own cliches that you have exhausted by now."
"World cinema is growing at such a speed that you have to keep changing to stay within a reasonable distance. It is not so much the film or the logistics but your own creativity you battle against."
Mani Ratnam's heart problems date back to 2009, when he checked himself into a hospital after a suspected heart attack.
This was while he was shooting for Raavan with two of his favourite actors, Aishwarya and Abhishek Bachchan.
Mani had felt uneasy.
He quietly finished his work for the day and checked into the Apollo hospital in Chennai himself.
In 2015, there was another health scare when reports of a heart attack surfaced again.
These periodical alarmist reports about Mani's health really upsets him but he has started seeing the humour of it. He wants to know if every time he is going to be seen near a hospital, people will presume he's checking himself in for a heart attack.
"That would amount to more attacks than the heart can take," he had chuckled.
How does a taste of one's mortality affect art and life?
Mani had replied lightly: "Well, it is a romantic idea to think that when you go into an ICU and come out, you have a changed perspective. Not true. What it did for me was to make Raavan meaner and fitter. What I did not do to myself, I did to my script. Cut the flab and made it leaner."
Mani's favourite actors in Bollywood are Abhishek Bachchan and Aishwarya.
Speaking about Abhishek, Mani had said, "With AB, I could do diverse films because we were tackling different characters each time. Lalan in Yuva was a far cry from Gurukanth in Guru and Beera in Raavan was way away from Gurukanth Desai. Which means the actor and I are back to square one. Square one is a good place at the start of the shoot."
As for Aishwarya, he says, "Aishwarya was good right from her first film with me, Iruvar. She was working in a language she did not know, was doing two different characters and a film that was being shot in a slightly complicated style. It did not have the comfort of a launch film."
"She was pushed into the water. Like we have done with her several times in Raavan. And she had to shout in Tamil for help. Ash just swam.
"In Raavan, her character Ragini was the key. She was the one who drives the film. Beera (Abhishek) and Dev (Vikram) are roles that are set, and the actors stand tall in them. Ash had to make Ragini her own. She had to find a pitch, a sur that would make you connect with her and the film. She carries the audience perspective in the story-telling."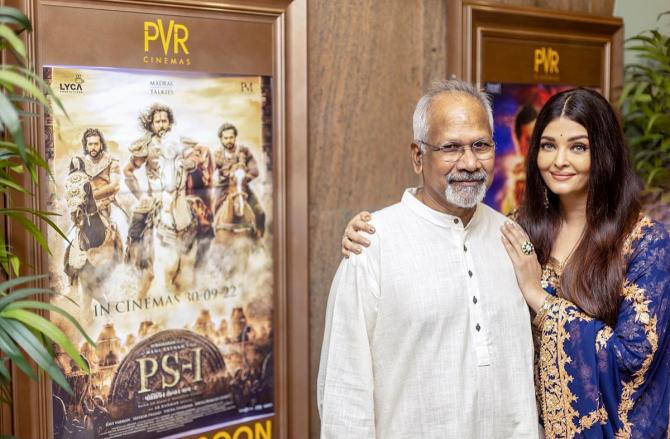 Mani's hunger for innovation has not ended.
When I had questioned the calibre of his more recent works, he had replied, "I think it is me. My narration went wrong. I failed to communicate lucidly, and failed to convey my story in an interesting and simple fashion. We put in a lot of hard work on a new film because we're conscious of our audience's expectations.
"There is always room to try something new, be it in content or form or look. When you try something new, there is always a chance that it may not connect with the audience. That is a risk a film-maker has to take. If you take the credit when it works, you have to take the blame when a film flops."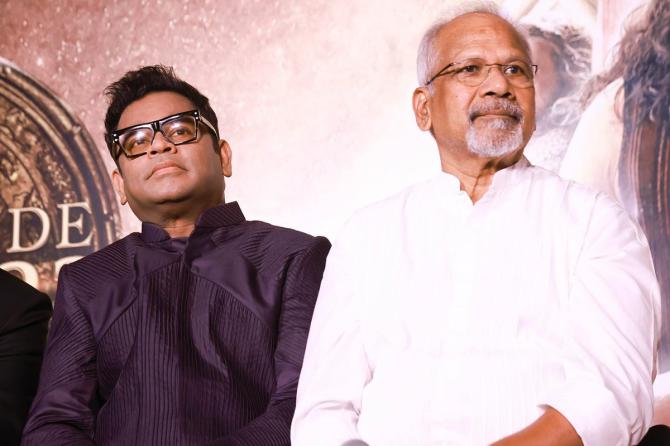 Mani's other favourite is music composer A R Rahman.
Earlier, it was the genius Ilaiyaraja (with whom Mani shares his birthday), but after Roja, it has been Rahman all the way.
"Working with AR is always special," Mani says.
"He amazes me every time with not just his music, but the way he pushes himself to come up with a soundscape that is so unique to each film."
Source: Read Full Article