'It started with an image of a father and son riding a bike on a winter morning.'
After the success of his debut feature film Gamak Ghar, Director Achal Mishra says he was at the crossroads about his next when he came across Dhuin, an idea that kept playing in his mind in the form of an image of a father-son riding a bike on a winter morning.
Dhuin, currently streaming in India on MUBI, is a Hindi and Maithili-language film that has been praised for its depiction of small-town youth and the distance between their dreams and reality.
Mishra, however, doesn't want to slot his stories.
"It started with an image of a father and son riding a bike on a winter morning. That image kept playing in my mind. But, I don't want to define my films, I want to keep things open.
"I shoot intuitively and the thinking comes later, meaning comes later," the 26-year-old film-maker told PTI in an interview.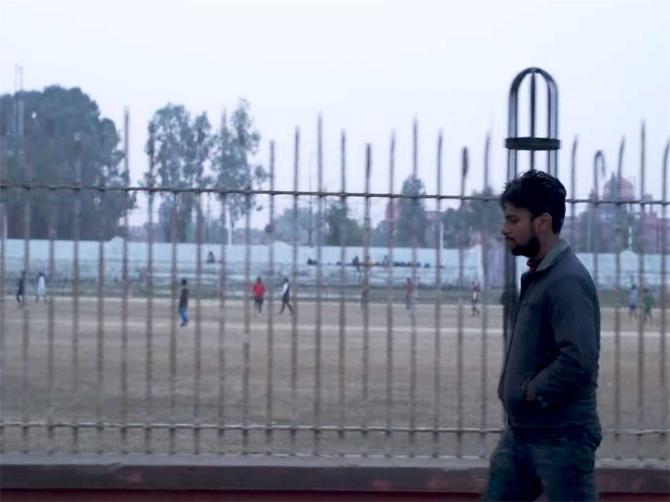 Spread across 50 minutes, the film revolves around Pankaj (played by Abhinav Jha), a small-town theatre actor who hopes to make it big in Mumbai.
In the midst of financial hardship post-lockdown, he is forced to weigh his dreams against his family's obligations.
The idea for Dhuin took shape after a conversation that Mishra had with his Gamak Ghar actor Prashant Rana.
During the promotions of the film, Rana confided in Mishra that he had to take his father for a job interview.
"One day he told me that he won't be able to come the next day because he has to take his father for a job interview.
"He felt very strongly about it… I could see that he wanted to do something about it, maybe write about it.
"I asked him to note down whatever he was feeling," Mishra recalled.
The film-maker said he and Rana, who also stars in Dhuin, initially wrote a five-page "skeletal" script that traced the journey of two days leading to that bike ride.
"I called Abhinav and I called Anand Bansal (cinematographer). The two of them landed in Darbhanga and we immediately started working on it.
"It just happened out of the blue and we were sort of happy to have done it that way."
"It was just the three-four of us driving around in my car, trying to make this film.
"We were learning as we went along.
"We tried something one day and if it did not work out, then we would go back the next day. The whole process felt liberating."
But all the credit for Dhuin goes to Rana, Mishra pointed out.
"I was completely relying on Prashant for everything because I didn't want to just make things up while writing.
"I knew economically this is something slightly distant from me. This reality is not mine. I was completely dependent on Prashant."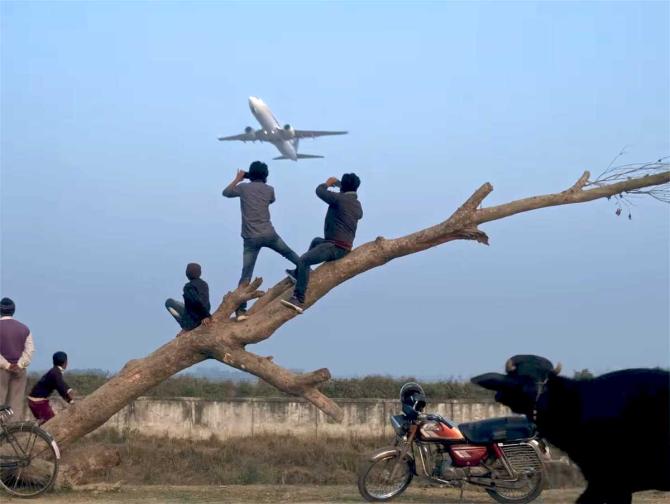 Mishra has a fondness for real locations, be it his own ancestral house in Gamak Ghar, his hometown Darbhanga, or in the case of Dhuin, the house that Rana grew up in.
"We ended up shooting at his house. As soon as I saw the house, I knew it's going to work because of the railway tracks right in front of it," Mishra said, describing how the train became a recurrent metaphor in the story.
"All the other spaces you see are actually real spaces where a story like this could take place," he added.
Primarily a photographer, Mishra said most of his films — that rely on visuals more than dialogue — come together on the editing table.
"When I am editing, I am more sure about the frames that I want to keep," he added.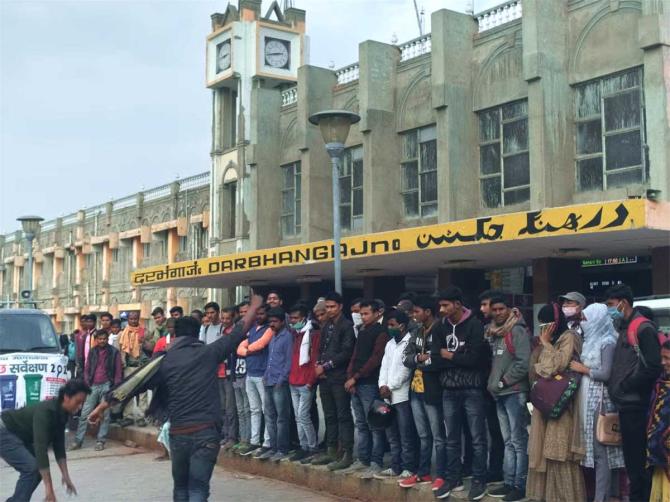 A worthy follow-up to his semi-biographical Gamak Ghar, Dhuin — meaning 'mist' — marks the now Mumbai-based film-maker's return to Darbhanga in Bihar.
Mishra remembers how he was under a lot of pressure to best his debut.
"I put a lot of pressure on myself to make a second feature film and while that was not happening, Dhuin suddenly happened… There was no crew, no budget involved, nothing at all."
Interestingly, they set out to make a short film, about 13 minutes long, focusing primarily on the father and son, but the story kept getting bigger.
"When we kept shooting, we realised this is getting longer, but we still had no idea. We knew that it's not enough for a feature.
"Three-four months later, when I started editing, that's when we sort of realised that there is something in it and it is looking good."
A scene that stands out in the visually-stunning film is of the protagonist Pankaj trying to master the art of crying while watching an acting tutorial on YouTube.
Mishra said they arrived at that scene after a lot of discussion.
"It had to be something related to his acting.
"We initially thought that he would try the Joker laugh from the Joaquin Phoenix film.
"We also thought maybe he watches an interview of Pankaj Tripathi or Nawazuddin Siddiqui.
"Since we had used Pankaj Tripathi's name in another scene, we dropped that idea too."
According to the director, the idea was to not show his protagonist "acting" even though he is an aspiring actor.
"I don't want to know how he is as an actor. I did not want the audience to judge him on his acting skills.
"It's about something else. It's not about whether he's a mediocre actor or whether he's a great actor. It's about whether he even gets to be an actor," he added.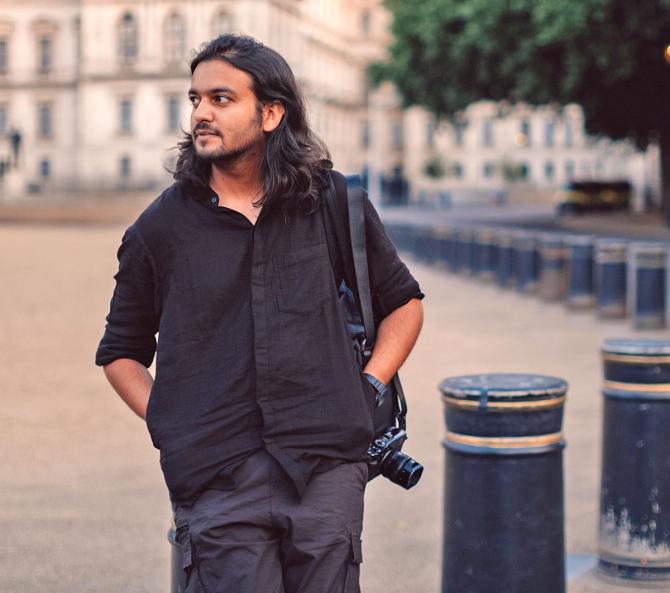 Mishra initially wanted to learn writing and photography, but became interested in film-making after meeting with documentary film-maker Ashwin Kumar.
He also interned with Meghna Gulzar on 2015 film Talvar in Delhi.
He also briefly studied film-making at London's King's College.
Up next for Mishra is the third and final film in his Darbhanga trilogy along with a project on noted Hindi author Vinod Kumar Shukla.
The director said he got a chance to capture moments with Shukla on camera when he accompanied actor Manav Kaul, who had visited the writer last year. But he realised that he couldn't use a lot of that footage.
"I went back and spent some days with Vinod Kumar Shuklaji at his home in Raipur.
"I followed his routine," added Mishra. "That footage is with me and I hope to make something out of it."
"I have no idea yet what shape or form it would take."
Feature Presentation: Ashish Narsale/Rediff.com
Source: Read Full Article