Rajiv Kapoor was the true inheritor of his father Raj Kapoor's mantle, especially in the use of music and songs, feels Subhash K Jha.
Prem Granth (1996), the only film that Rajiv Kapoor directed, was no ordinary experience.
It was one of the most ambitious films of the 1990s, and it qualifies easily as an honourable failure.
Everything about the film, every frame, screams epic.
And though it is a laudable attempt to delineate a woman's journey from carefree girlhood to dark womanhood, Prem Granth ended up pleasing neither the critics nor the audience.
Here's why: The film is too much in awe of Raj Kapoor's cinema.
More than Rajsaab's other two sons Randhir and Rishi, it was Rajiv who inherited his father's mantle of showmanship.
Or at least that's what Rajiv set out to achieve when he started making Prem Granth.
He chose to do a screen adaptation of Thomas Hardy's complex novel Tess Of The D'Urbervilles, which had already been made into a fine film by Roman Polanski in 1979.
Rajiv got his father's favourite screenwriter Jainendra Jain to adapt Tess into an Indian caste-conflicted drama with the desi Tess — played effectively by Madhuri Dixit — being of a lower caste.
However when it came to raping her, a high-caste monster (Govind Namdeo) forgets his caste consciousness.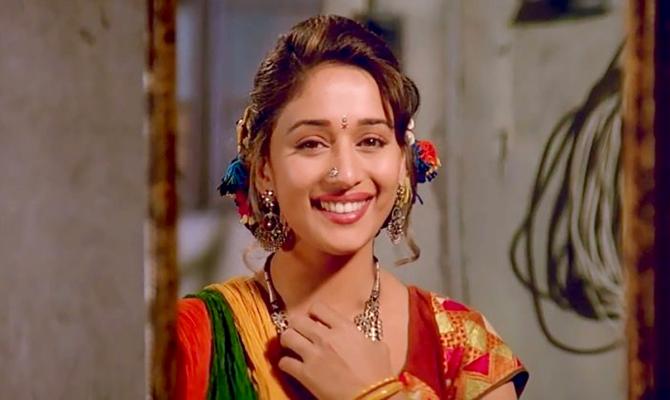 I think Prem Granth evinced the inherent hypocrisy of physically violating the 'untouchables'.
Where it failed was in preserving a core of blithe-spiritedness in the proceedings.
Prem Granth is a three-hour granth (scripture) of grief, trauma and tragedy.
While the original novel and Polanski's screen adaptation yoked the heroine's destiny to some amount of optimism, Madhuri Dixit's Kajri exuded an aura of doom all through, as though to prove Thomas Hardy wrong.
The author believed there can be a redemptive course to social oppression.
Rajiv Kapoor and his writer Jainendra Jain didn't believe there was any easy way out of societal discrimination.
The fact that Anubhav Sinha made Article 15 on casteism 23 years after Prem Granth proves nothing has changed.
Looking back at Prem Granth, I can see Rajiv Kapoor as the true inheritor of his father's mantle especially in the use of music and songs.
Rajiv invited the legendary cinematographer Jal Mistry, who had worked in Raj Kapoor's 1949 hit Barsaat.
Prem Granth is gorgeous to look at.
Rajiv also invited Bobby and Prem Rog Composer Laxmikant-Pyarelal to do the music.
He asked Rajsaab's muse Lata Mangeshkar to sing just one more time for the illustrious R K Banner.
Main Kamzor Aurat is an epic in itself. Magnificently shot, worded (Anand Bakshi), composed and rendered, the song is a colossal achievement and it is evidence of how closely Rajiv was affiliated to his father's vision.
If only Prem Granth avoided morbidity.
Madhuri Dixit's rape sequence is so explicit and sadistic, it borders on the gratuitous.
If Raj Kapoor had made Prem Granth, he would have not shot his heroine's physical desecration at all.
There is more body here than soul, and that's where Rajiv and his father parted ways.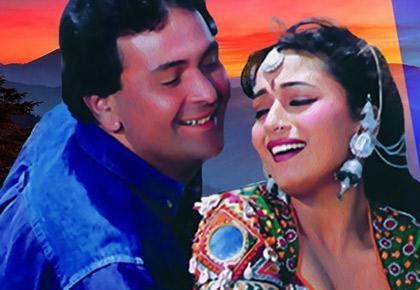 Source: Read Full Article