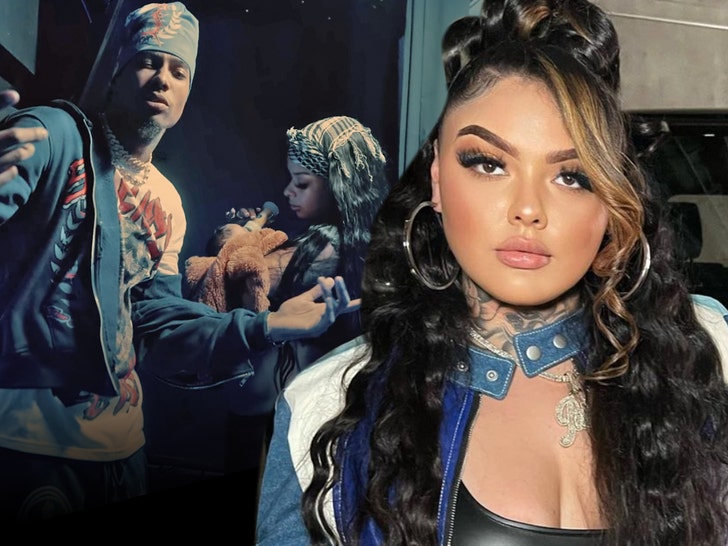 Blueface's bringing all the drama in his life back to his music … returning shots at Lil Baby, and pissing off one baby mama by cozying up to another — basically, all the markers of a potential hit!!!
On the Cali rapper's new joint, the appropriately titled "Baby Momma Drama," Blueface rips Lil Baby with disrespectful bars for always being so chummy with Michael Rubin … "Lil Baby thought he knew me/How you let another grown man feel up on your booty?/Couldn't be me, boy, I am not a hoochie/You n****s really industry/I am really in the streets."
Waiting for your permission to load the Instagram Media.
Blue also addressed the recent attack on his life after refusing to talk to cops … "Socked a n**** last week and he stabbed me" — proving rappers save the gory details to boost the credibility of their lyrics!!!
Back to Lil Baby, he and Blue exchanged unpleasantries earlier in the year after Baby seemingly tried to swoop Chrisean Rock on the low, and apparently, their beef isn't cooked yet.
Chrisean and their newborn son Chrisean Jr. are featured throughout the Moti & Midas-directed clip … putting a lid on their pre-birth blowout from a few weeks ago.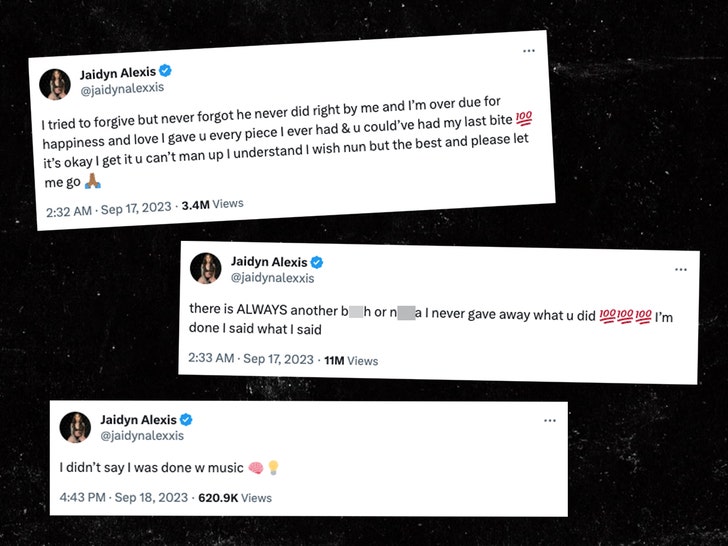 The family bonding was the perfect recipe to piss off Blue's other baby mama Jaidyn Alexis, who claims she ripped up her "Milf Music" recording contract after seeing Chrisean sign hers … a moment captured in the music video.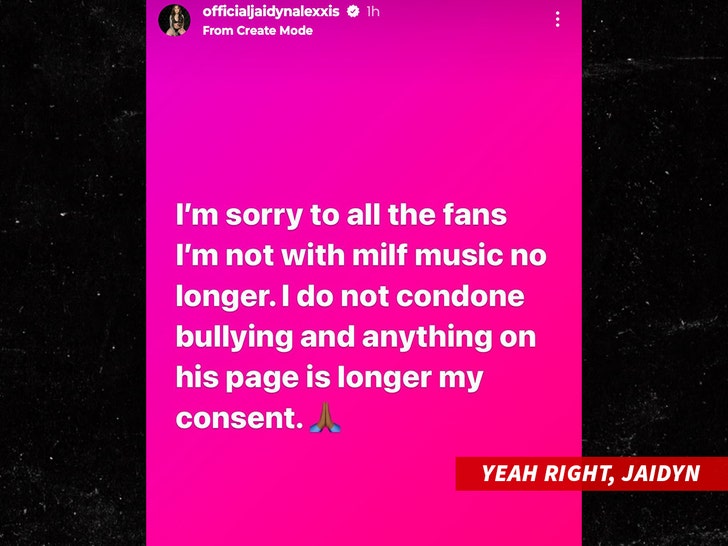 Fans think Jaidyn's capping — she's been a rapping homemaker all summer.
Just another day in the life of Blue's modern family!!!
Source: Read Full Article