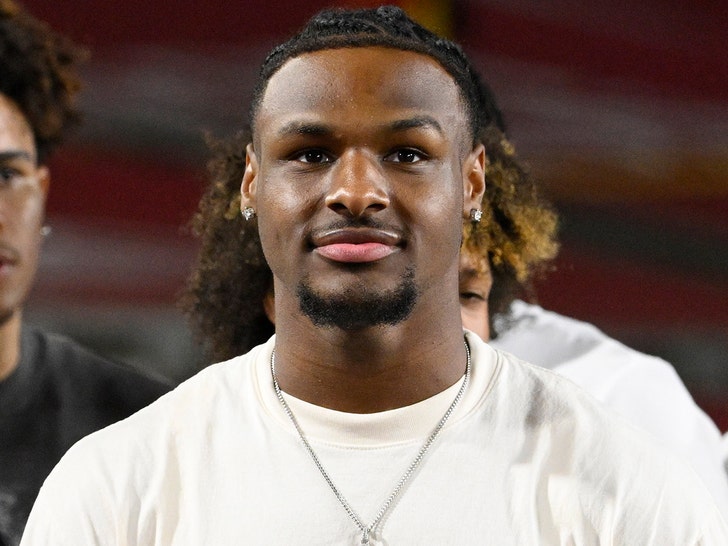 The USC Trojans were without Bronny James during their first team practice on Monday … but according to coach Andy Enfield, the star freshman is in good spirits as he recovers from his cardiac arrest in July.
Enfield shared the update after the Trojans' training session … and while he didn't have any new information on Bronny's hoops return, he said the Lakers superstar's oldest son is crushing it off the court.
"Bronny's doing very well," Enfield said, according to ESPN. "But we just can't comment on anything medically. He's going to class and doing extremely well in school, and we're really excited for him."
"He's around when he can be. And he's getting caught up [with] some schoolwork and doing very well. His grades are excellent right now, and he's being the true student-athlete."
Enfield went on to explain there is no timetable for Bronny's college debut … but made it clear he still believes the 18-year-old will be a "valuable part of our basketball team."
As we previously reported, Bronny was diagnosed with a treatable congenital heart defect last month … and his family believes he will be able to continue his career on the hardwood.
Despite his absence from practice, Bronny's teammates said he's been happy and lighthearted in the weeks following the incident.
Source: Read Full Article