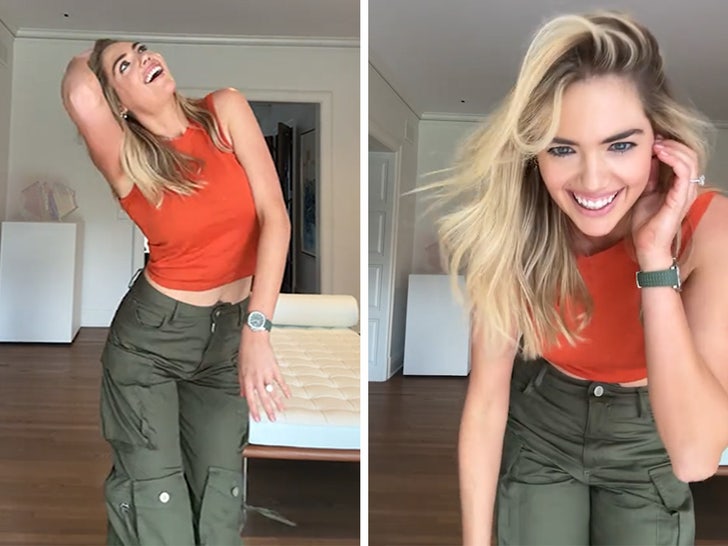 Kate Upton's still got her fastball — the Sports Illustrated swimsuit model just made her debut on TikTok this week … recreating her viral "Dougie" dance to celebrate the occasion.
Of course, the 31-year-old lit the internet on fire 13 years ago … when she busted out the iconic moves to the Cali Swag District hit at a basketball game.
Waiting for your permission to load TikTok Post.
The clip garnered millions of views and stole the hearts of horny kids all over the world … so it's only fitting Upton reprised her role for her first post on the social media platform.
The vid starts by showing Upton search "Teach Me How To Dougie" on DuckDuckGo … before letting loose with her moves.
"Teach me how to TikTok…? #dougie," Justin Verlander's wife said in the caption.
Safe to say she hasn't lost a step in over a decade … duplicating the dance for her followers just like she did back in the day.
BTW — she currently only has just over 500 people tuning in to her page … but we assume that number is going to explode now that she's gone public with the profile.
So … Cat Daddy next??
For more viral news, tune in to the TMZ Verified Podcast. Dropping every Thursday on all podcast platforms.
Source: Read Full Article