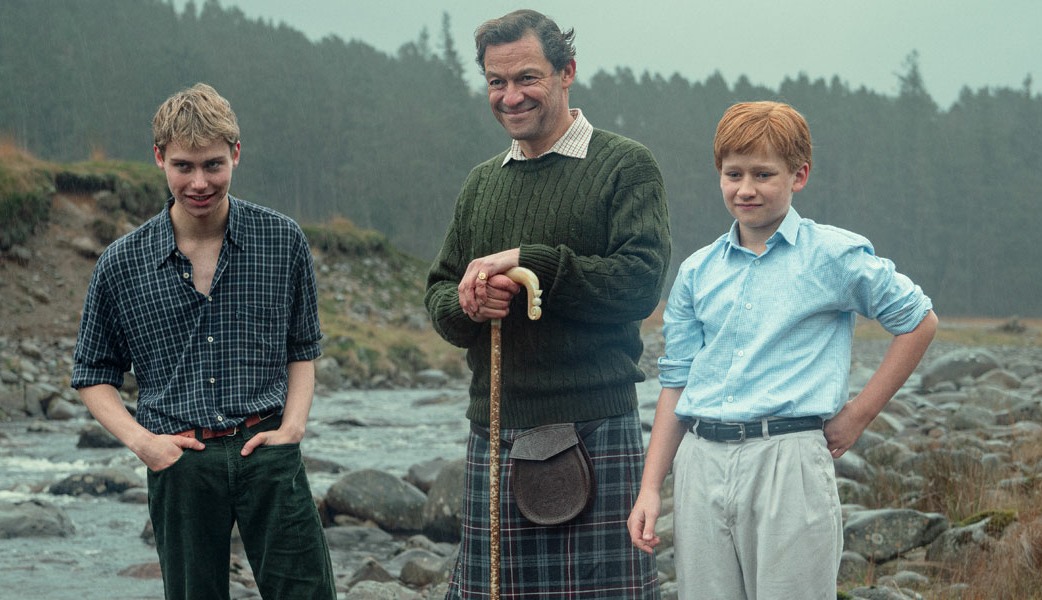 Everything's happening this week in royal gossip. We've gotten our first look at Omid Scobie's Endgame, we got palace briefings on Prince Harry calling his father for his birthday, and we've got Kate making an ass out of herself yet again. Now add this to the pile: The Crown's Season 6 has been released (the first part at least), and the palace is finally doing some complaining, explaining, bitching and moaning. I've been waiting for this for weeks – the palace is behind schedule, usually King Charles's "allies" have already spent a full month complaining about The Crown before a new season airs. Please allow The Telegraph's Vicky Ward to get the ball rolling:
The final series of The Crown depicts Prince Charles waging "war" on Diana, Princess of Wales, in the weeks before her death because she was getting more press coverage than Camilla Parker Bowles. The then heir to the throne is shown hosting a 50th birthday party for his future wife at Highgrove but loses his temper when Diana dominates the next day's front pages.

However, Ingrid Seward, the royal biographer, said there was not a "grain of truth" in the suggestion that Charles lost his temper over such a matter.

"That's just not him," she said. "He might have been worried that Diana was intent on trying to eclipse Camilla but would have approached it in a different way. I think he would have felt sad that she felt the need to do that."

The first episode of the sixth and final series, released on Thursday, shows Charles pleading with his mother, Elizabeth II, to attend the birthday party, saying "a public gesture of approval from the Queen would transform the campaign for Camilla's legitimacy… Your attendance not only as my mother but symbolically as queen would be transformative for Camilla. She'll never be fully embraced by the public until she has your approval."

However, the Queen is cold towards her son and tells him she cannot go because she has to visit a Rolls-Royce factory in Derbyshire. "How can I possibly give my approval when I don't approve," she asks. "It's nothing personal, I'm sure she's very nice. It's a matter of principle. Two perfectly good marriages, two perfectly happy families, have been broken up by this."

Meanwhile, Diana tells Prince William they are going on holiday with Mohamed Al-Fayed because she wants to be out of the country for "you-know-who's" birthday celebration. The following day, Charles is miserable because his ex-wife dominates the newspaper front pages.

"What's the use of a few warm headlines when Camilla can be eclipsed by Diana at the drop of a hat?" he rages at his PR guru, Mark Bolland, whose job was to make the future Queen more presentable. "I don't want partial, qualified victory. This is war. Only total victory will do."
[From The Telegraph]
Charles threw a glitzy birthday party for Camilla at Highgrove in the summer of 1997 and he was mad that A) Diana's vacation got more attention and B) his mummy wouldn't come to the party and show her approval of his mistress? It actually sounds like The Crown got that right. While the institution cut Diana loose in 1996, they didn't know how to "manage" her or control her post-divorce. It was a huge problem for Charles in particular because he was hellbent on legitimizing Camilla in any way. Think of how the institution is still reacting to Harry and Meghan, now think about what it was like for Diana, still living in an apartment in Kensington Palace, still being spied on by the Windsors, the government and the press, and still able to get global headlines whenever she wanted. Ingrid Seward is full of sh-t.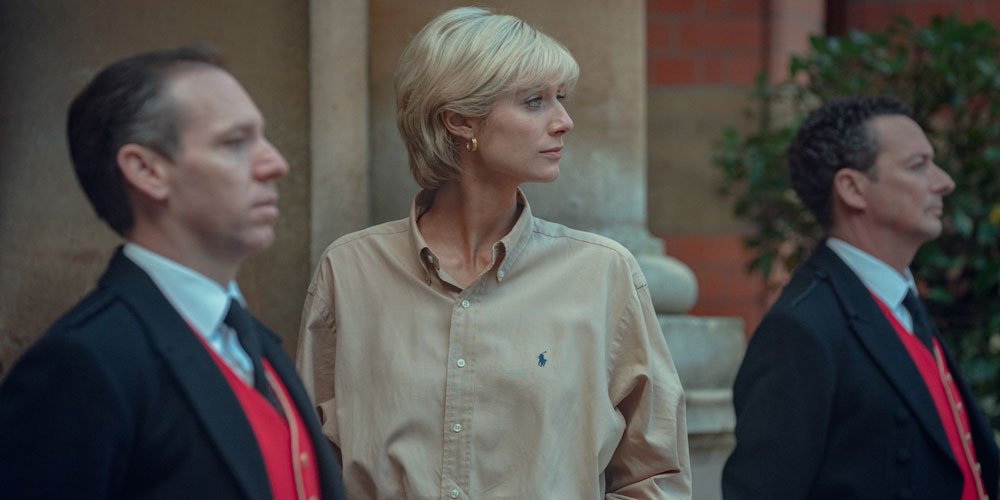 Photos courtesy of Netflix/The Crown.
Source: Read Full Article