A protester glued his bare feet to the concrete in the stands of the US Open on Thursday night … and it caused such a commotion, it delayed Coco Gauff's huge semifinal match for nearly an hour.
The bizarre scene unfolded just minutes into Gauff's tilt with Karolina Muchova at Arthur Ashe Stadium in New York … when a quartet of environmental activists created a massive ruckus in the crowd.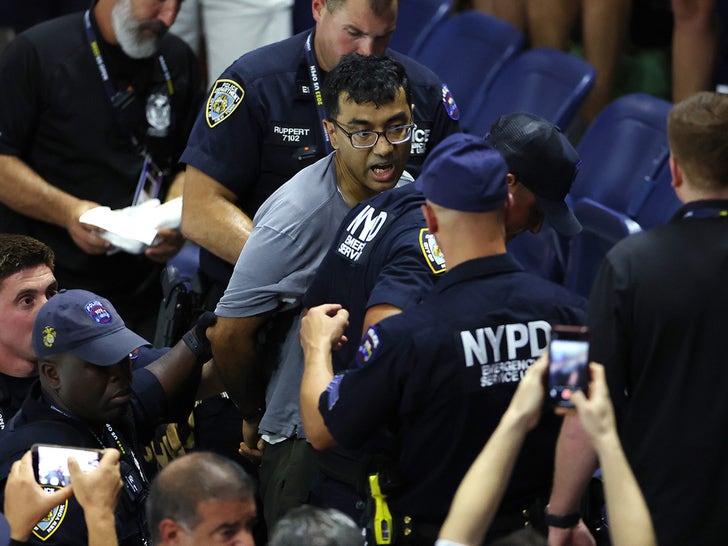 The four, wearing tees with the words "End Fossil Fuels" printed on them, began chanting, leading authorities to quickly spring into action.
Three of the four were taken into custody after just a few moments without issue … but the fourth required about 49 minutes of attention to remove due to the glue at the bottom of his feet.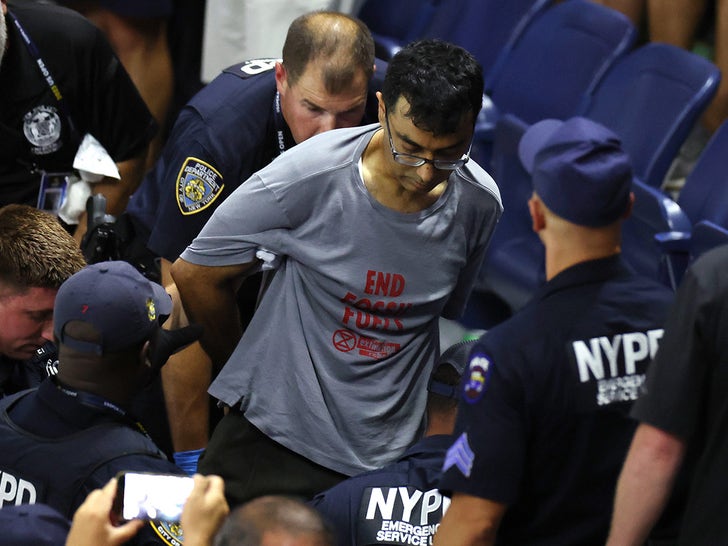 Fortunately, officials were able to eventually extricate the man … and play resumed.
Gauff ended up shaking off the delay no problem … beating Muchova to advance to the tournament's final. She'll meet Aryna Sabalenka on Saturday to play for the championship.
The protest, of course, was hardly the first one major tennis has seen this year … back in July, several people rushed the court at Wimbledon, hurling confetti all over the place.
At the Open on Thursday night, the protesters reportedly said they were upset with the event due to some sponsors that they claimed have helped contribute to global warming.
Source: Read Full Article