If you go to the bhajiwallah or a grocery store, and see a bundle or two of bok choy grab them!
These greens can be lightly fried up with a little garlic, seasoned with soy, and, in spite of being so simply made, taste sumptuously good with fried rice, Chinese style, or plain steamed rice.
Also called pak choi, and belonging to the crucifer or cabbage family, this vegetable, that looks like miniature Chinese cabbage, has a buttery, peppery, cabbage flavour, except it is more pungent and less bland. Pair it with some mushrooms for extra pizzazz.
Served with rice, it is one of quickest and more nutritious meals you can rustle up. It can be also eaten alone like a salad.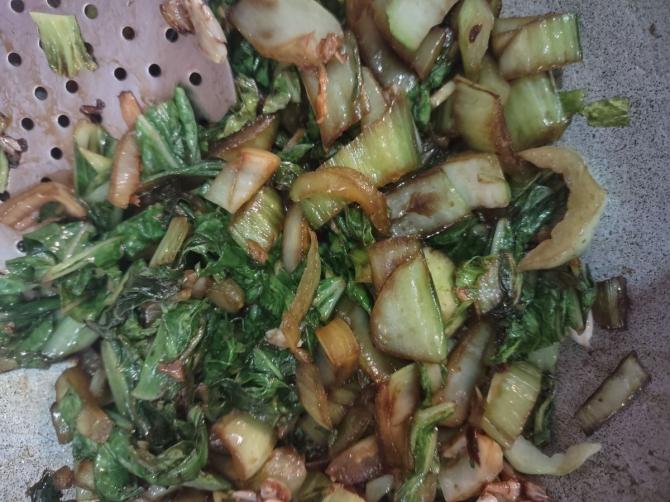 Stir-Fried Garlic Bok Choy
Serves: 2

2 bok choy
10 pods garlic, crushed
2 tbsp extra virgin olive oil
15 button mushrooms, sliced, optional
Pinch salt
4-5 tbsp soy sauce
Method
Chop the bulbs (whites) of the bok choy into ½-inch pieces.
Keep aside.
Chop the leaves fine.
Keep the chopped leaves aside separately.
In a heavy-bottomed kadhai or wok or frying pan, heat up the olive oil for 30 seconds, without allowing it to smoke, over medium heat.
Add the garlic, mushrooms and the chopped bulbs of the bok choy and fry over medium heat for about 3-4 minutes.
Add the chopped leaves and the soy sauce.
Cook for another 3 minutes.
At this point adjust the salt — the soy might enough salt to not require additional salt.
And you can always, bindaas, add more soy instead of salt, because soy tastes better.
Serve with steamed rice, Chinese fried rice, hakka noodles, or even buttered spaghetti.
Zelda's Note: For a little spice, add 2-3 tsp chilly sauce or 2 tsp chilly vinegar.
You might like to add 1 tsp grated ginger and 1 tsp toasted til or sesame seeds for a more complex taste.
Seafood lovers might like to add 10 de-veined, shelled and tailed medium prawns, while frying the garlic.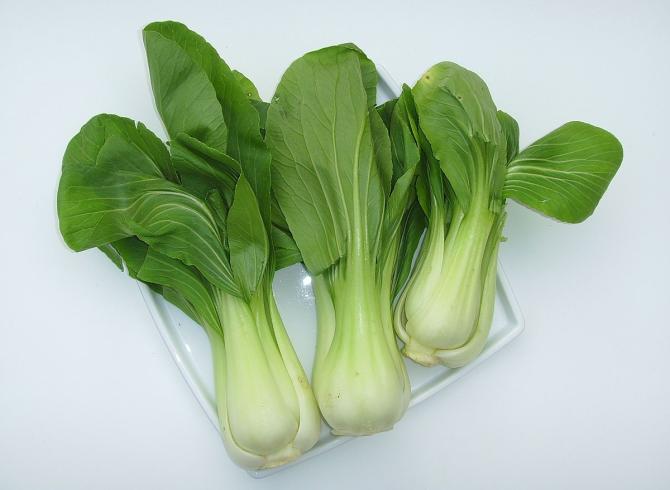 Source: Read Full Article