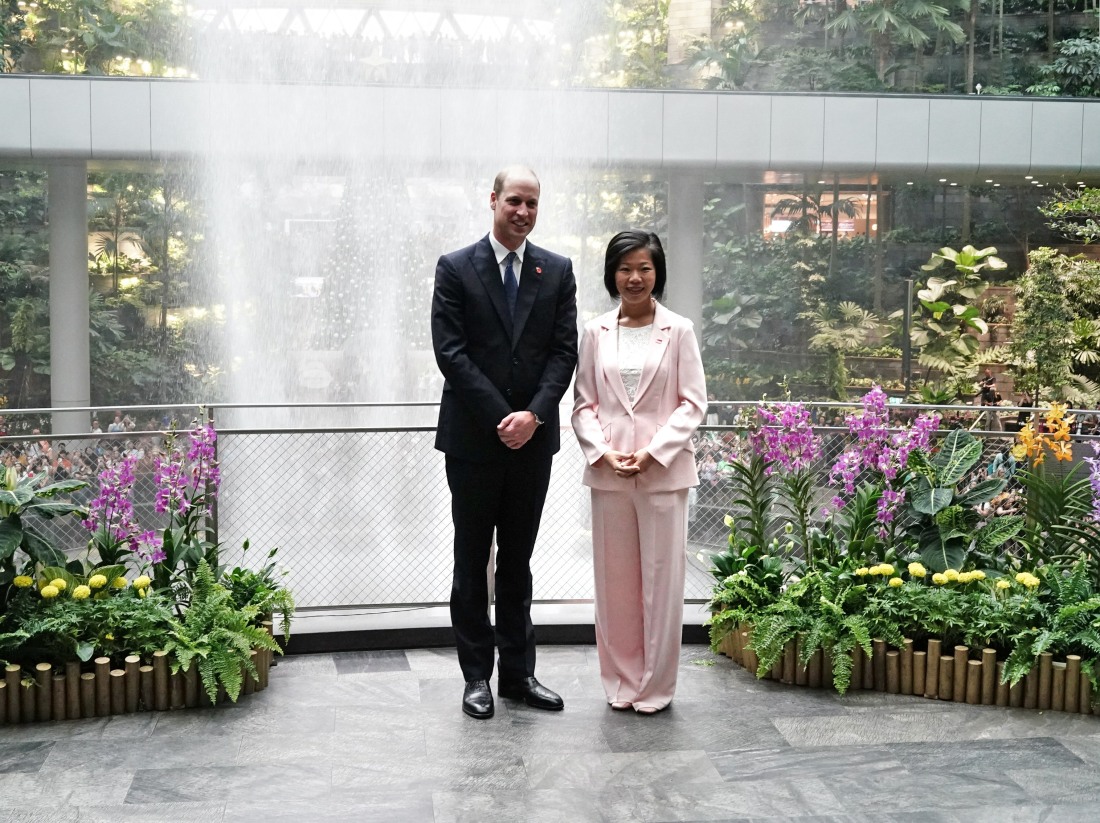 Here are some photos of Prince William's first event in Singapore. On Sunday, he did what amounted to a general photocall with Sim Ann, the Senior Minister of State for Foreign Affairs of Singapore. They posed together at "the world's tallest indoor waterfall, the Rain Vortex, as he arrived at Jewel Changi Airport." Backlighting is not his friend! But he did get a decent turnout. I've always wondered why the Windsors don't spend more time in Asian countries because they actually do get a good reception there. The Mail's coverage made sure to lean into the narrative that William is a "rock star" (lol) and that people think he's "handsome" (lmao).
Prince William was given a rock star welcome being greeted by hundreds of adoring fans in Singapore as he arrived on the island for the the third annual Earthshot Prize. The heir was all smiles as he arrived the Jewel Changi Airport with cheering crowds holding up homemade signs, waving Union Jack flags and clutching photos of his late mother Princess Diana.

At one point the royal was seen chuckling to himself and blushing as a person in the crowd shouted out 'so handsome' as he shook hands with those waiting.

The Prince of Wales chatted with children and took selfies with those eagerly lining the airport, as he walked through with Sim Ann, the country's senior minister of state for foreign affairs minister.

During his four-day trip around the Asian island, he will announce the next batch of companies and inventors to be handed £1million at the prestigious awards, as well as speak with previous winners.

Unlike in previous years when William and Kate attended ceremonies in Boston and London hand in hand, this year the Princess of Wales will stay at home with her children, helping George study for important exams. The ten-year-old Prince, who is in Year 6 at Lambrook prep school in Berkshire, will likely be sitting entrance exams to his future private school, being tested in mathematics, English and verbal reasoning.

William took a 13-hour commercial flights from the UK to arrive at the nature-themed complex at Changi Airport around 5.30pm local time.
[From The Daily Mail]
I assume that some embassy official was tasked with shouting "so handsome" at "57-year-old" William. Maybe it was someone on William's staff – his new dresser, perhaps, or maybe that mysterious CEO he was looking for? You can tell that the British media is still mad that Kate didn't come with him. Honestly, I'm mad that she didn't go with him – we would have had stories for days about her Singapore wigs and her ridiculous fashion. Now we have to talk about dull William trying to be a global statesman.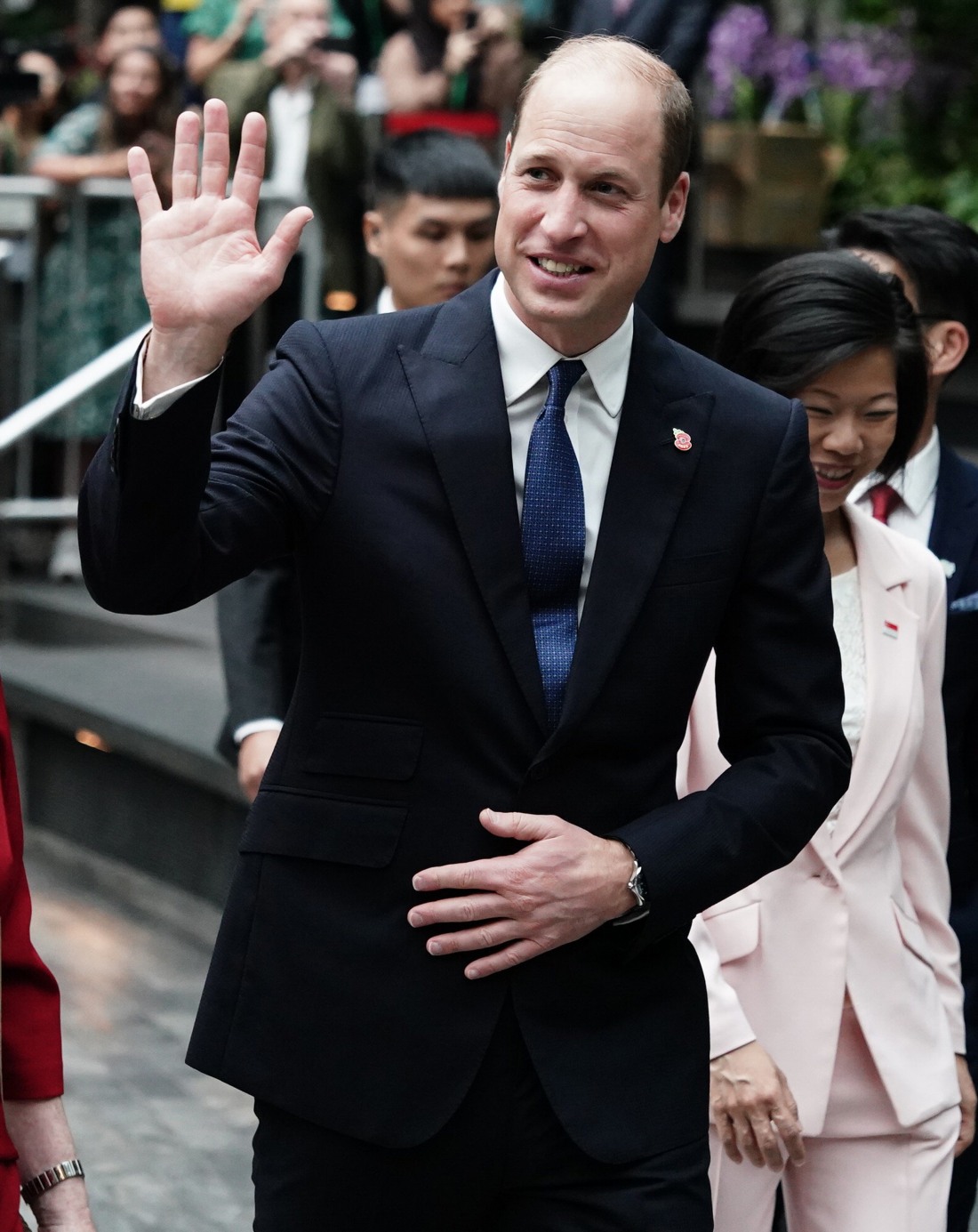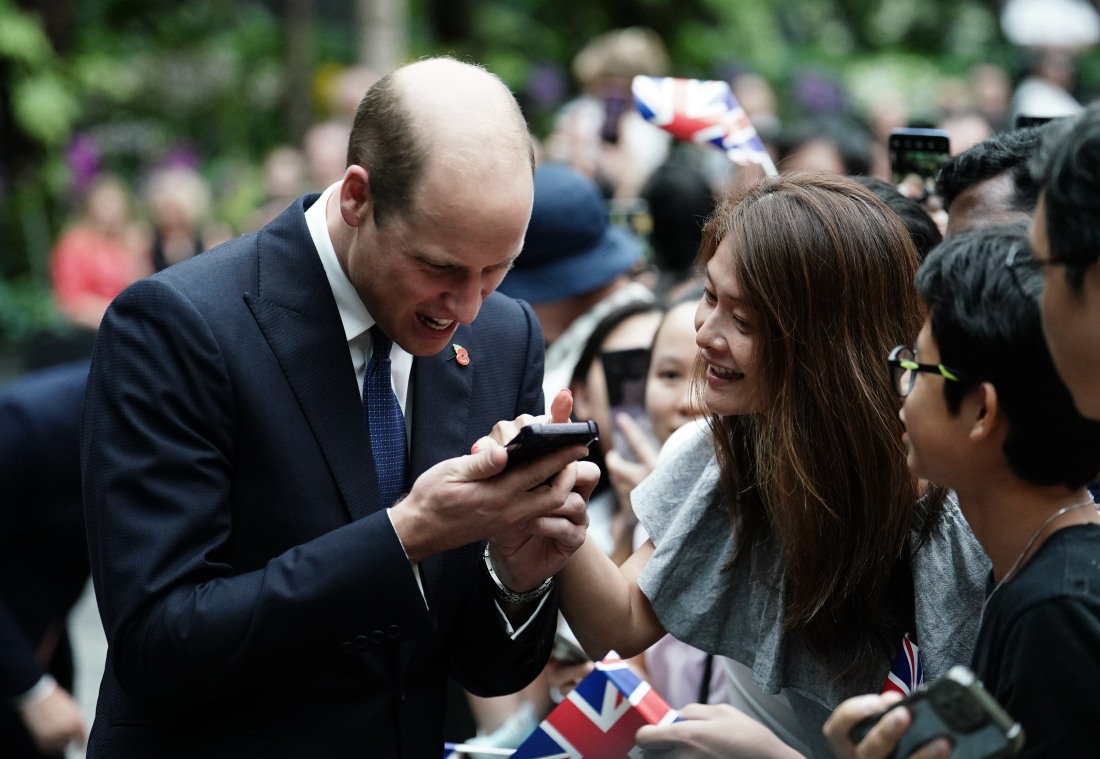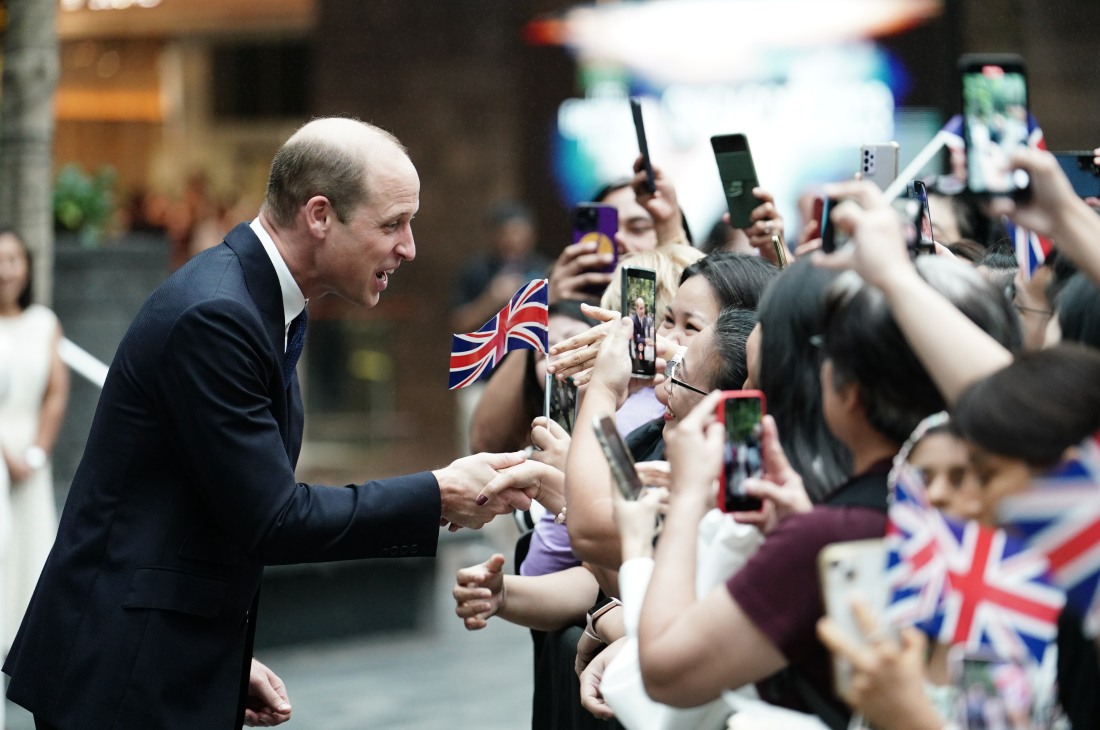 Photos courtesy of Cover Images.
Source: Read Full Article