Would he? Wouldn't he?
Joe Biden hadn't shaken Mohammad bin Salman's hand when he visited Saudi Arabia — a consequence of the deep anger in the US over the Saudi crown prince's alleged but inconclusively proven role in journalist Jamal Khashoggi's brutal execution at the Saudi consulate in Istanbul on October 2, 2018.
The Biden snub has cost America plenty as MbS has swung his nation — which he rules in all but title — towards China.
Middle East watchers speculated if Biden would bite the bullet and greet MbS with a handshake.
Clearly aware of POTUS's reluctance, Narendra D Modi spotted the opportunity when Biden and MbS attended the Partnership for Global Infrastructure and Investment event on Saturday, September 9, 2023.
Watch carefully what happens next…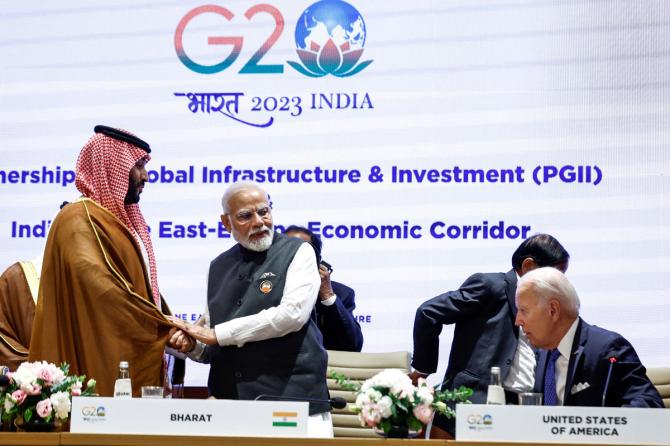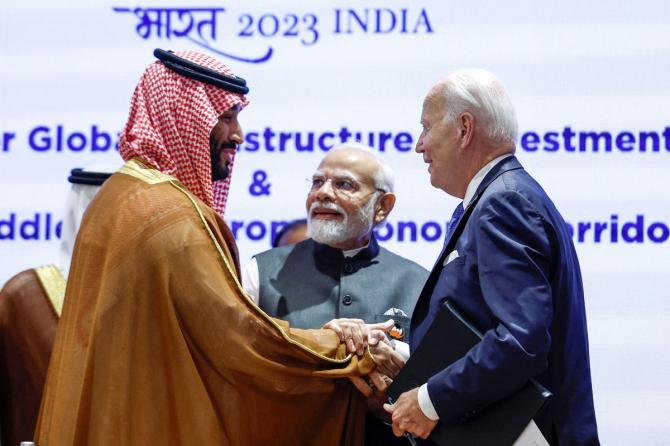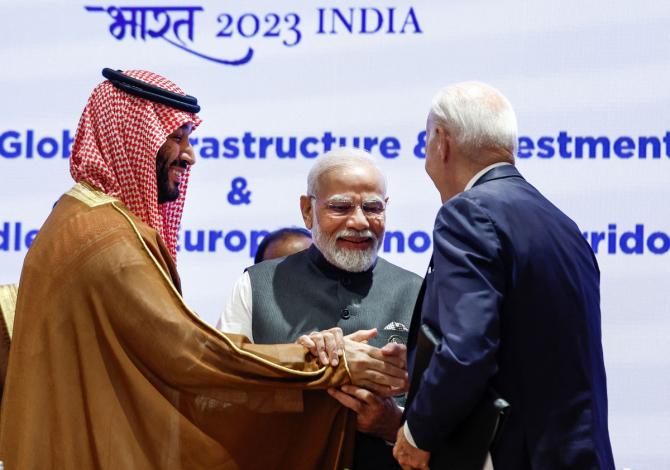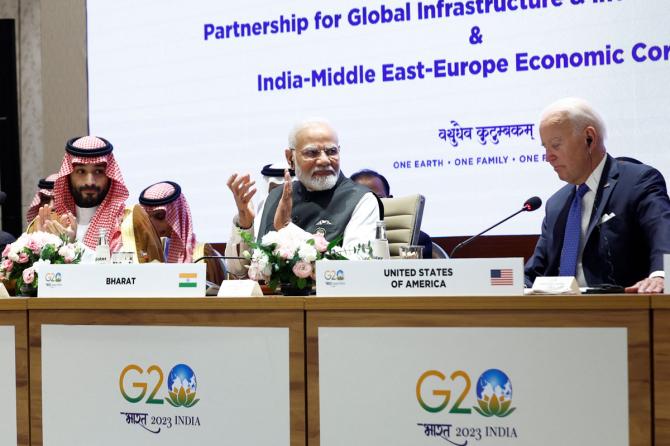 Photographs curated by Manisha Kotian/Rediff.com
Feature Presentation: Ashish Narsale/Rediff.com
Source: Read Full Article