Introducing UCC is a challenging task for any government.
The complexities are real and difficult to negotiate as it deals with sensitive religious and cultural sentiments.
How can it strike an easy balance between individual rights and community interests?, asks Ramesh Menon.
The prospect of the Uniform Civil Code (UCC) being introduced has kicked up a lot of dust and is being fiercely debated in all corners of India.
All debates wonder if Prime Minister Narendra D Modi will use it as an election plank or move to bring it.
As it would raise hackles in every religion and community, it is unlikely that he would risk doing something like this in a crucial election year.
No one seems to know what it actually is as there is no draft of the bill yet.
The dominant perception is that it is to corner Muslims and further relegate them from the mainstream by targeting them.
At best, this optic will help the BJP to further polarise votes.
But the truth is that it will also have consequences for the majority Hindu community in ways it has not imagined now.
Can it change the existing norms of the Hindu Undivided Family (HUF) that presently enjoys a lot of tax exemptions? It will lose out unless there is a special provision for the HUF.
If such a provision is carved out, Muslims, Christians, and others will feel discriminated against as they may not get such favours.
Though the media is discussing it as politicians are frequently raising the bogey of the UCC, it is doubtful that it can be implemented before the next parliamentary elections as the Law Commission has received over 10 million suggestions on it.
It will take long to process them and table a report to the government.
But be ready for a barrage of debates on a non-existent UCC as polls are on the horizon. Right-wing foot soldiers are going to rake it up to ignite passions in an election year.
The UCC proposal is to bring in a single set of civil laws to replace existing religion-based personal laws for all communities, dealing with marriage, divorce, inheritance, adoption and other things.
At the moment, there are different laws for different religions and communities.
One country, one law. It sounds good on the face of it. Why should there be different laws for different religions? One law for all sounds logical.
As societies progress, old laws that are regressive need to change and ensure that social inequities are removed and contemporary realities and values are weaved in. Even our Constitution promised equality.
But hidden in the deep crevices of Indian society are many small truths of faith, belief and tradition that underline individualism and diversity.
Any UCC will trigger anger in the Hindus, Muslims, Christians and other tribal communities who want the present status to continue.
Drafting a common code for all religious entities is almost a Herculean task as it is very complex.
Queer rights have to be considered. Tribals have their own laws and customary practices that differ from state to state. Moreover, there are over 6,700 castes in India.
Five years ago, the 21st Law Commission, after poring through 75,378 representations, had categorically stated that a UCC was not necessary or desirable at this stage.
It said that the differences were indicative of a throbbing functional democracy and what needed to be done was to fix laws that discriminated between men and women.
These recommendations have been put in a deep freezer as there are no political dividends to reap from it.
Why is the UCC hitting the headlines now?
With election winds blowing in Rajasthan, Madhya Pradesh, Chhattisgarh and Telangana, Modi has raked it up, stressing that a country cannot run with multiple laws on the same issue.
These states are crucial to win in the run-up to the parliamentary elections next year.
How did the country run for seven-and-a-half decades? No one has an answer to that other than BJP cadres saying that the Congress was not interested in a UCC as it was pandering to minorities.
Last year, in an affidavit in the Supreme Court, the government had taken a clear stand: 'Citizens belonging to different religions and denominations following different property and matrimonial laws is an affront to the nation's unity.'
Since 1989, the BJP has been promising to bring in a UCC. Two other promises — of building the Ram Temple and the abrogation of Section 370 in Jammu and Kashmir — have been met.
So, expect a lot of UCC chatter in the election campaigns. The CPI-M has said that Modi's UCC will target Muslims to polarise voters before elections.
Congress leader Jairam Ramesh asks why the government wants to push for a UCC when the Law Commission cautioned against its implementation and underlines that it is part of the BJP's game plan to polarise.
Political parties are hesitant to take a firm stand, fearing it will affect their electoral prospects.
While the BJP is not counting on the Muslim vote, all other parties are keen to get it.
Modi knows this too well and will play it, saying that the Opposition is out to appease Muslims.
The Bharat Rashtriya Samiti, the Shiromani Akali Dal and the Bahujan Samaj Party are not amenable to the idea.
Union Home Minister Amit A Shah has already said that if voted to power in 2024, the government would bring in aN UCC.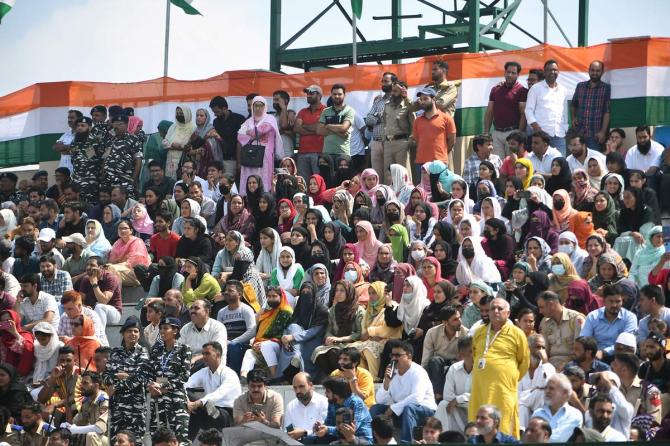 If an UCC is on the anvil, where is the draft? What is the government proposing? How will it affect each religion or community? No one has answers to these, but the nation is debating a code that does not exist and whose parameters are unknown.
It is a fact that there are personal laws among Hindus, Muslims, Christians, Parsis and tribals, which are at complete variance with each other.
In some societies, only men get the right to inherit; in others, women inherit. In Meghalaya, for instance, a newly wedded man goes to live in his wife's house. The woman runs the household with inheritance rights that are denied to men.
If a Parsi woman marries outside her community, she loses the right to inherit family property.
Christians fear an UCC will interfere with their personal laws pertaining to divorce and property.
The LGBTQIA community wonder how the UCC is going to determine their laws around marriage, inheritance, custody and adoption of children.
India is a very diverse country, and each state is like a different country with different accepted and established norms. All this will come apart when a UCC arrives.
Is India ready for it? It does not seem so, as we are getting increasingly polarised and inward-looking by the day. There is no environment at present for any such radical reform, even if it seems to grant gender justice, which is sadly lacking in the present laws.
Those in support of the UCC argue that it will eliminate disparities and promote gender equality with a consistent legal framework.
If the UCC does not consider the diversity and plurality of India's complicated social fabric, it is bound to fail. It will end up dividing people, making them both angry and insecure.
Muslims are apprehensive that the UCC by the current right-wing slanting government will affect their religious practices, marriage, divorce and inheritance norms governed by Islamic Sharia law.
Those in support of the UCC argue that it will eliminate disparities and promote gender equality with a constant legal framework.
Numerous organisations of Christians, Sikhs, Parsis and Muslims have voiced their apprehension that the UCC threatens to upturn their established cultural norms and religious identity. They argue that Articles 25 and 29 of the Constitution protect their sacred right to manage their affairs and preserve their distinct culture.
North East tribals are uneasy with the idea of an UCC, fearing it will dilute their rituals, traditions and faith. Many of them are animists, and India's first prime minister, Jawaharlal Nehru, had ensured special protection for them. The Constitution also provides them provisions to protect their culture and tradition.
The governments in Meghalaya, Nagaland and Mizoram have already said they do not want the UCC. Other tribal-dominated states like Chhattisgarh and Jharkhand have also voiced concerns.
As the BJP shares power with allies in the northeastern states, it is treading carefully. It was no surprise when Home Minister Amit Shah said that Christians in the north-east would not come under the provisions of the UCC.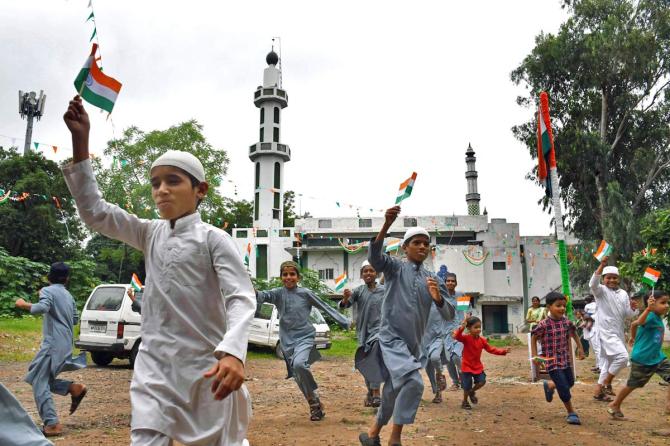 While the Centre has no draft UCC as yet, BJP-ruled Uttarakhand has one ready. It focuses on gender equality, equal rights for daughters in ancestral property, raising the age of marriage of women to 21, legal rights for LGBTQ couples and even population control.
By implementing it in the state soon, the BJP will test the waters and gradually get the other BJP-ruled states to follow suit.
While formulating an UCC, lawmakers should consider the cultural tapestry and the nature of the pluralistic society that India is known for. Or was known for.
Introducing an UCC is a challenging task for any government. The complexities are real and difficult to negotiate as it deals with sensitive religious and cultural sentiments. How can it strike an easy balance between individual rights and community interests? How easy is that?
A well-conceptualised UCC without narrow political interests can be a winner in creating a more inclusive and modern society. But, these are Utopian ideas in today's polarised India where logic has sadly no respect.
A sensitive, nuanced, and inclusive UCC that respects religious diversity, cultural identity, gender equality and legal reforms may address this issue.
However, this may not happen as UCC seems like political ammunition for political parties, while the BJP will use it to emerge victorious in 2024.
Ramesh Menon, award-winning journalist, educator, documentary film-maker and corporate trainer, is the author of Modi Demystified: The Making Of A Prime Minister.
Feature Presentation: Aslam Hunani/Rediff.com
Source: Read Full Article