The stock exchange on which they are traded boasts higher profits than most of the companies whose shares are hitting new highs.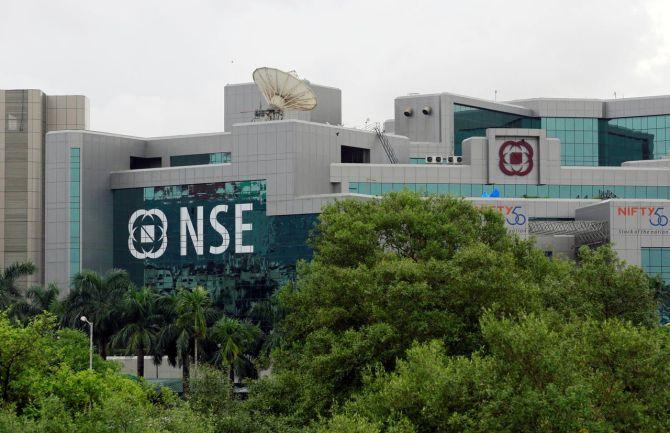 Only 37 of approximately 2,000 listed companies with comparable data for 2022-23 (FY23) reported higher profits, while the rest had lower profits.
Despite rising corporate profitability, the universe of companies that outperform the National Stock Exchange (NSE) in terms of profitability has been shrinking of late, according to an analysis of companies with comparable data over the past seven years.
This analysis covered companies that reported data over 12 months and followed a March-end financial year.
In 2016-17 (FY17), 474 companies reported higher net sales, and 93 reported higher profits.
This meant that 75 per cent of companies had lower net sales, and 95 per cent had lower profits.
However, this has since changed to 91 per cent of companies reporting lower net sales and 98 per cent reporting lower profits.
In 2022-23, NSE recorded net sales of Rs 11,181 crore and a net profit of Rs 7,232.9 crore.
Companies with slightly higher profits than NSE include Sun Pharmaceutical Industries (Rs 8,473.6 crore), Bharti Airtel (Rs 8,345.9 crore), and Maruti Suzuki India (Rs 8,211 crore).
Companies with lower profitability rankings than NSE include Bajaj Auto (Rs 6,060.2 crore), Adani Ports and Special Economic Zone (Rs 5,310.2 crore), and Asian Paints (Rs 4,106.5 crore).
In FY17, transactions on NSE accounted for over 83 per cent of the shares bought and sold in the cash market by value. By FY23, this had increased to 93 per cent.
NSE had a virtual monopoly in the derivatives segment, which allows for buying and selling contracts to limit market risk or bet on market direction in the short term.
In FY23, NSE's derivatives market share was 98 per cent, and it was 100 per cent in FY17.
The relatively lower competition in the stock exchange business has led to increased profits amid surging markets.
The figures for relative profitability for the BSE are similar, although the BSE has been losing market share.
A larger proportion of companies listed on the exchange are currently more profitable compared to a few years ago.
Asia's oldest stock exchange has over 4,000 listed companies, with approximately 3,759 of them having comparable data since FY17.
In FY17, approximately 75 per cent of companies listed on BSE had lower net sales than the exchange, but this figure decreased to 73 per cent in FY23.
The percentage of BSE-listed companies with lower profits than the exchange fell from 92 per cent to 85 per cent during the same period.
In FY23, BSE reported net sales of Rs 709.4 crore and a net profit of Rs 166.9 crore.
A regulatory discussion paper in January 2021 noted the dominance of a single entity (NSE).
"The Indian securities market has been characterised by a dominant level of market concentration by a single entity in the trading and depository space.
"Since stock exchanges and depositories fundamentally represent the intersection of technology and markets, there is a concern that excessive concentration may lead to the abuse of one's dominant position in the business, as well as institutional tardiness in responding in a timely manner to the changing dynamics of the capital markets ecosystem," said the paper titled, 'Review of Ownership and Governance Norms for Facilitating New Entrants to Set Up Stock Exchange/Depository'.
NSE reported a 9 per cent year-on-year increase in profit in the April-June quarter, while BSE reported a significant increase in net profit to Rs 440 crore, aided by a Rs 407 crore gain from a stake sale in its depository company, Central Depository Services (India).
Source: Read Full Article