They represent a new tribe whose grace and skill-sets lie well beyond my comprehension, notes Sreehari Nair.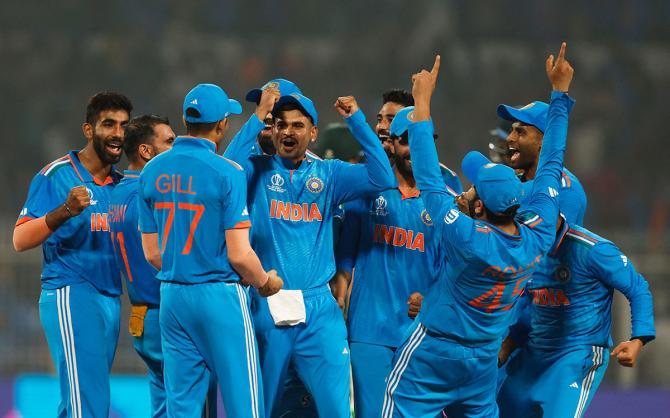 The difference in degree between India and the other teams in this World Cup is so enormous that it becomes a difference in kind. And if their opponents are having a tough time figuring them out, we children of post-lib India (the Children of Star TV and Baba Sehgal) don't have it easy, either.
Here, then, are some haphazard diagnoses.
Studying them keenly for a sustained period of time, one has the feeling that they are less like sportsmen are more like modules in a crack management team, in that they come armed with their next-gen devices, private jargons, and a liquidness of movement that we cannot quite grasp.
It may even be that this team is dissociated from legacies and tidbits of cricketing history, but this is all to the better.
So, if a Ravindra Jadeja were to say tomorrow that he hasn't heard the name Salim Durrani, that's because Jadeja doesn't see himself as part of a tepid continuum.
His special appeal is that he hasn't emerged from a hallowed grotto but worked out of his own cavern, a cavern where he now sits forging his own myth.
Also, it's interesting to note that despite the massive divergence they suggest this particular Indian team has not been in-your-face aggressive, badly behaved or ungentlemanly — though the temptation to brand them so must be strong indeed.
K L Rahul's natty smile during the Sri Lanka match, after his demand for the DRS was vindicated, was symbolic of how each player brings his individual flavour to bear on the team.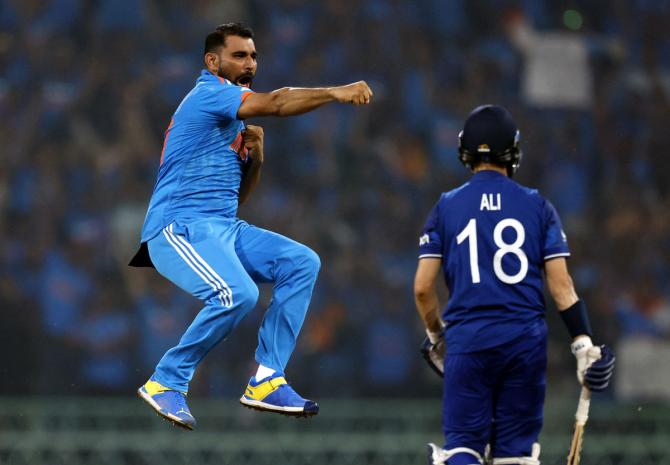 The music in Rahul's I-told-you-so smile and his deliberate stoop revealed something more.
Each player in this team is not just a master of his domain but a 'master of his reels,' and if you, like me, are not active on Instagram, you are perhaps already behind the curve.
I might as well come out with it. I am from a generation that often found itself haunted by the image of Javagal Srinath gawking at a fielder with that exasperated 'You just let your Amma down again' face.
The difference between that team and this one is that everybody in this team seems to know the ground he is standing on, and his jig, so well that even his frustrations he ends up singing unto himself.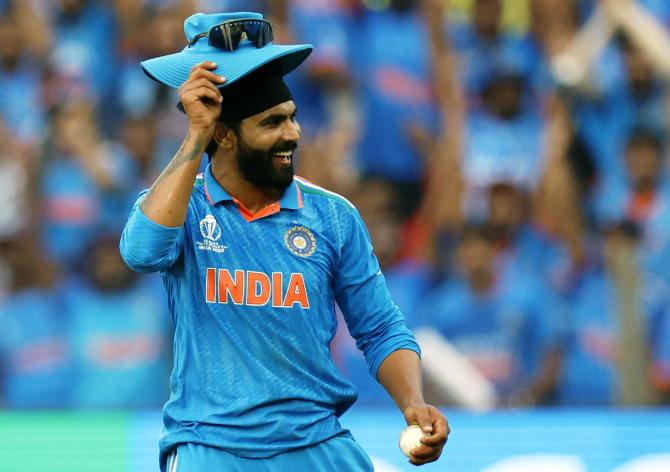 Yes, while analyse we must this Indian team on such parameters as fitness, team spirit and professionalism, understand that they are also the finest exponents of 'sports entertainment' in the world right now.
As an aside, there are no bad actors in this team. To grasp what I am saying, you only have to observe how effortlessly Suryakumar Yadav aligns himself to every camera angle in the latest Reebok commercial and then contrast that with Rahul Dravid's self-conscious reactions to the zoom-ins in those Mak Lubricants ads.
No, I don't get this Indian team. They represent a new tribe whose grace and skill-sets lie well beyond my comprehension.
I mean, think about it, the artistry being dissected has shifted in our time from 'how a batsman paces his innings' TO 'how a bowler grips for seam' or 'how a field placement was thought up two cycles in advance.'
This team has so changed the cricketing discourse that audiences today, if they had to choose one of two, would happily skip our batting and tune in to watch our fielding.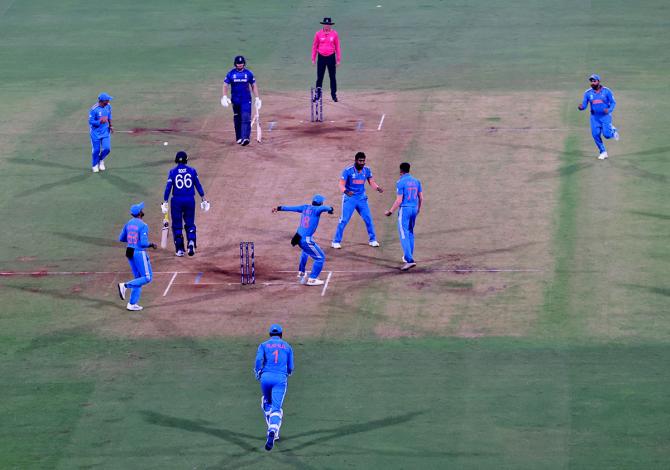 While parallels for this kind of dominance can be sought across timelines, the South African cricket team of 1994-1998 comes closest in my opinion.
Now that was a team that would descend on their opponents like buzzards, that was a team where Fanie De Villiers always had your number and Jonty Rhodes your limbs, that was a team where each fielder seemed born for a particular position and batsmen had set roles like characters in a Jacobean tragedy.
On the subject of tragedy (since nothing qualifies greatness better than a tragic ending), a bad day is imminent for this Indian team as well, and with it the talk of us not having won an ICC Trophy in a long time.
To bring up that subject would be to state the obvious; and yet, I think we should allow for some wit to colour such discussions.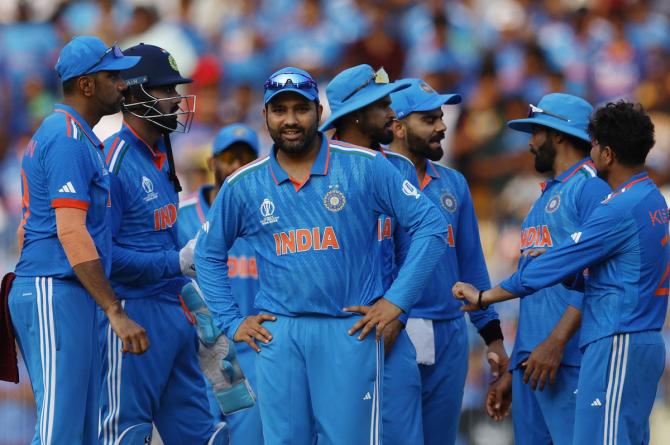 Let our lances be drawn on the subtle knowledge that the Indian team that had made it to the semi finals of the 2015 World Cup had played much better all-round cricket than the one that had triumphed in the 2011 edition (in 2015, too, we had a trenchant bowling attack, one that had got us 10 wickets in every pool match we played).
So let us savour this dimension of brilliance. Let us savor it while it lasts.
Let us not destroy its complex architecture on account of one bad day; and in success, let us celebrate while remembering very well that sharp twinge that in the past would carry us from a night of heartbreak to a night of unexpected conquest.
Feature Presentation: Rajesh Alva/Rediff.com
Source: Read Full Article