What is being termed as Steve Smith's 'brain-fade moment' on social media, the Australian batter's decision to not review his dismissal has sparked a debate.
The umpires came under the scanner as Smith walked back for just 4 off 9. In the title clash of the ICC Men's World Cup, Smith fell to a Jasprit Bumrah 'special'.
A slow one from Bumrah, angled in and Smith failed to get his front foot out. The ball struck him on the back pad in line with off. Smith walked without even thinking of reviewing it as replays and ball tracking showed it was outside off. Had Smith reviewed it, the decision would have been overturned.
While a section on social media lashed out at Smith for not reviewing it, there were those who questioned the umpire's poor decisions.
And then there were a few who thanked Smith for gifting India the wicket!
Here's a look at how social media reacted to Steve Smith's wicket.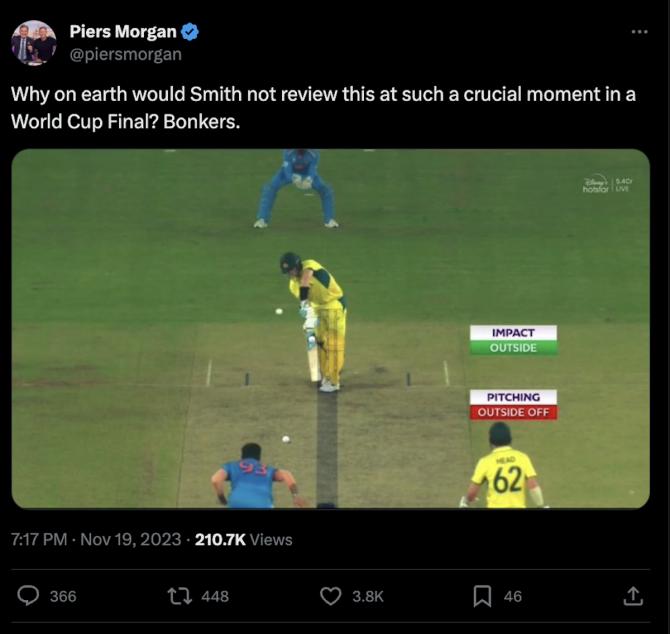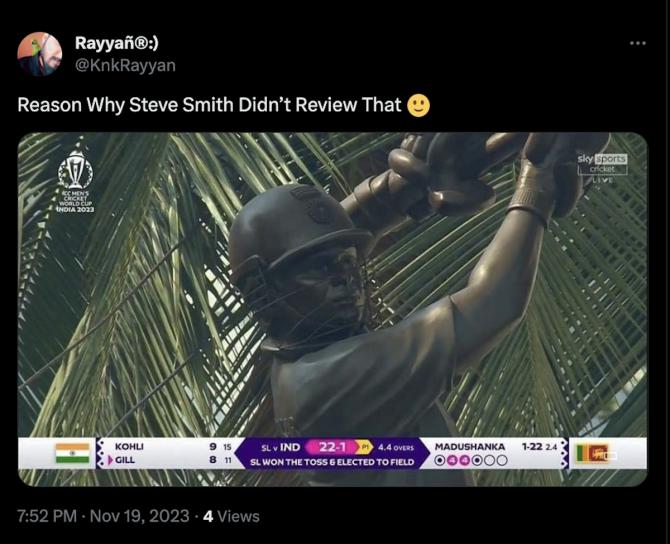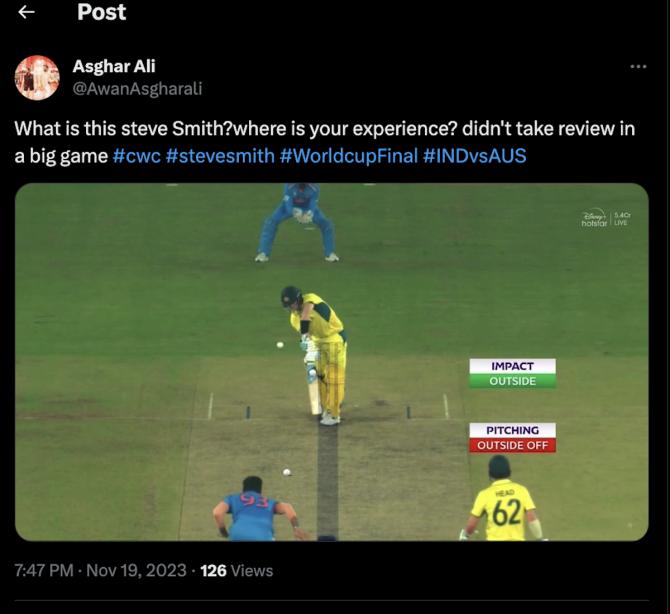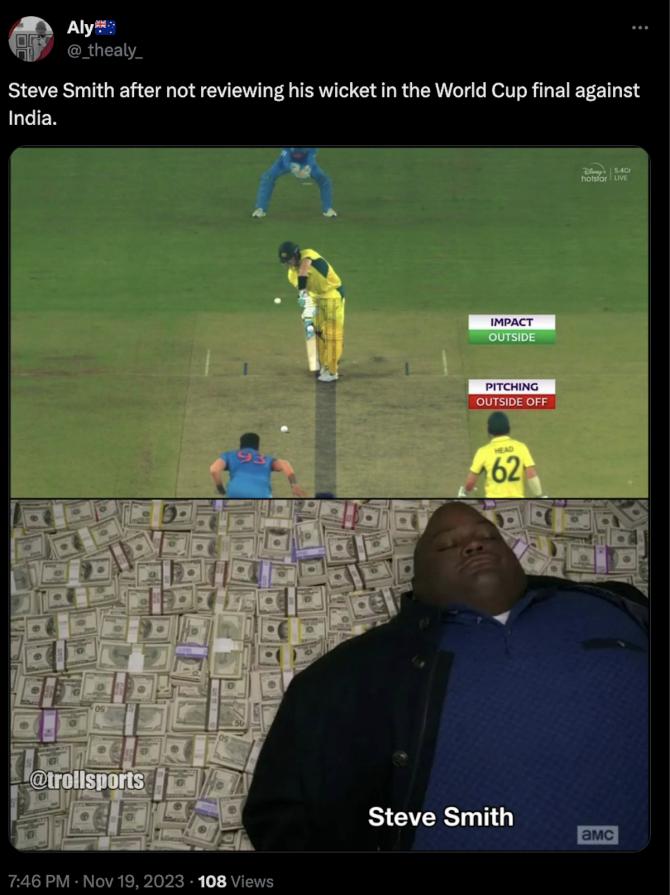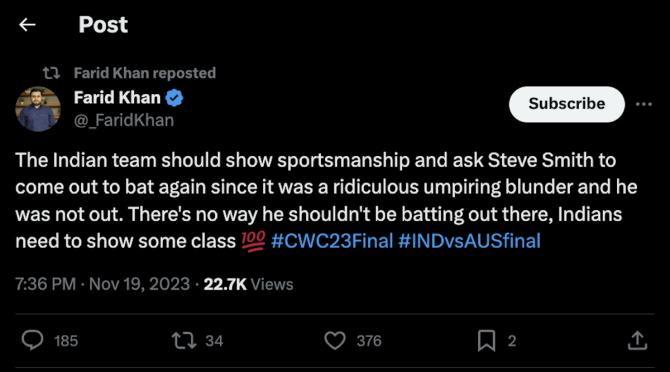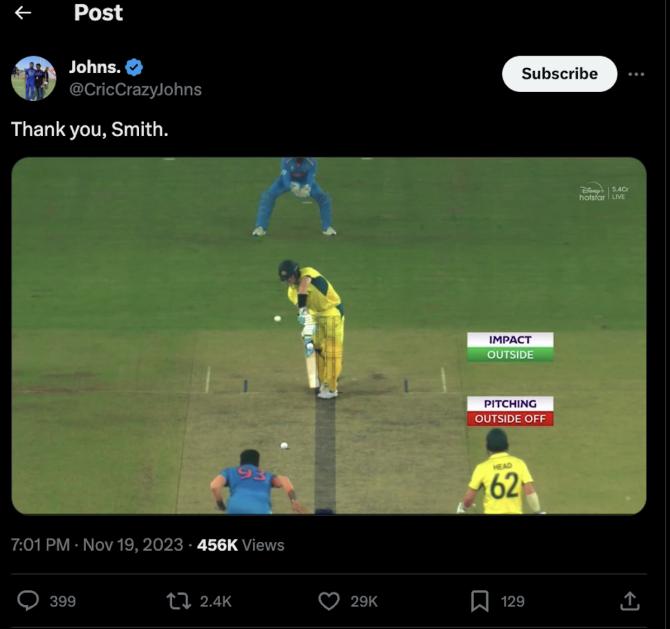 Source: Read Full Article