K L Rahul has undergone a remarkable evolution in World Cup 2023, emerging as a potent force within the Indian cricket line-up.
This World Cup has witnessed a completely different side of Rahul — a batter who has shed his cautious approach to unleash a wide array of strokes, painting the cricketing canvas with brilliance.
What distinguishes Rahul is his adaptability. He isn't just a dynamic and explosive batter but also a composed anchor capable of withstanding adversities and swiftly manoeuvring the strike rotation, especially when tasked with batting in the middle order.
He has seamlessly assumed the role of India's linchpin, bridging the gap between the top-order stalwarts and the tailenders, and he has proven to be a reliable asset throughout this World Cup campaign.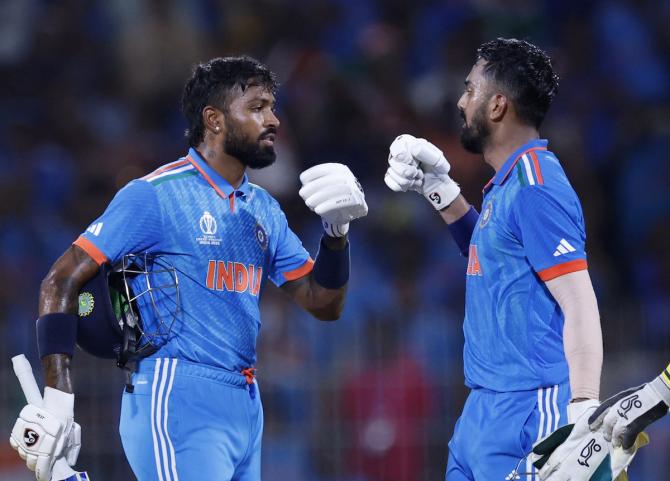 In the inaugural World Cup showdown against Australia in Chennai, Rahul's exceptional performance took centre stage. His unbeaten 97 played a pivotal role in leaving the Australians in awe, thanks to his elegance and precision. Virat Kohli's unwavering determination complemented Rahul's brilliance, guiding India to a resounding victory.
Facing Afghanistan, Rahul didn't get a chance to showcase his batting prowess, as Rohit Sharma took charge with a dominant 131 off 84 balls, complemented by Kohli's 55 off 56 balls.
The clash with Pakistan followed a similar script, with Rohit and Shreyas Iyer propelling India into a commanding position. Even after Rohit's departure, India's march towards victory continued unabated. Shreyas's unbeaten 53 and Rahul's composed 19 not out sealed the deal.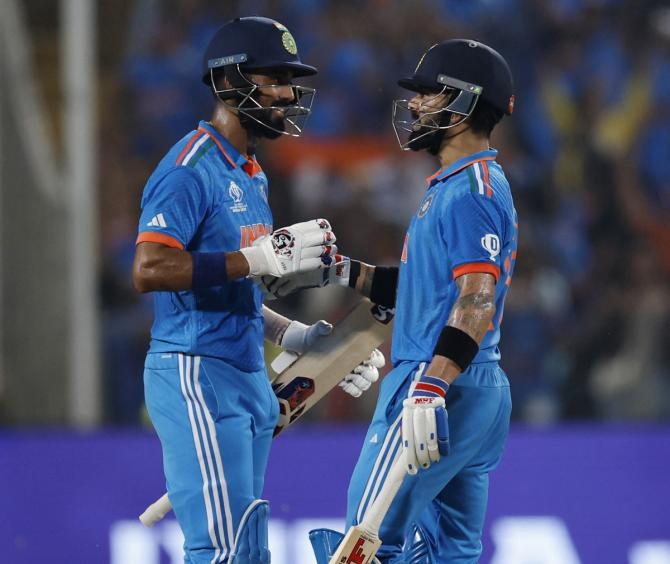 Rahul continued his exceptional form in the encounter against Bangladesh, where he partnered Kohli, who achieved his maiden World Cup century. Together, they steered India to victory, with Rahul remaining unbeaten on 34.
Rahul's contribution as wicket-keeper should not be underestimated. Although he hadn't held the regular 'keeper role for most of his international career, he has embraced it with confidence and adaptability.
His seamless transition into this role has ensured that India remains unaffected by Rishabh Pant's absence behind the stumps.
Source: Read Full Article