Social media in India was aghast after Australian all-rounder Mitchell Marsh posted a picture on his Instagram account showing him resting his feet on the World Cup in the team hotel.
The Aussie received a slew of brickbats for what Indians on X and Instagram felt was showing disrespect to the trophy.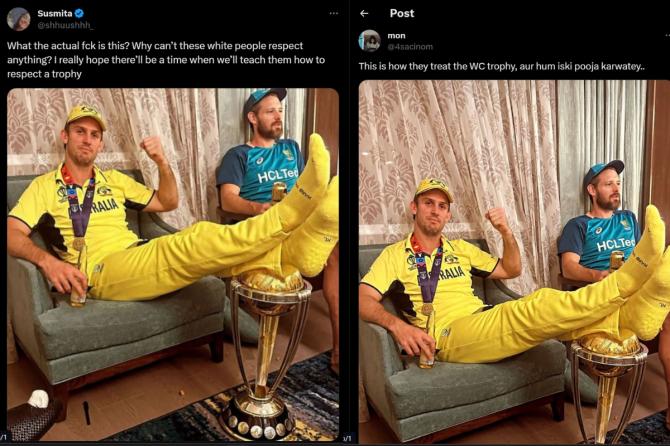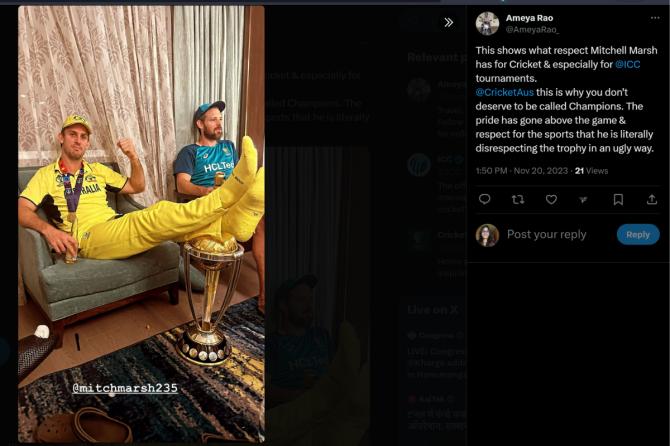 There were others who saw it as no big deal.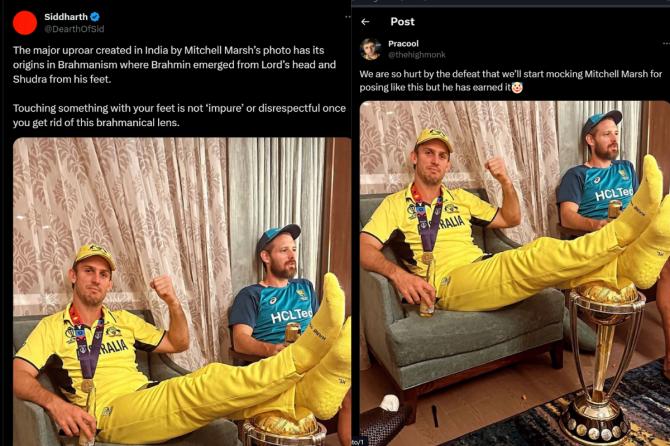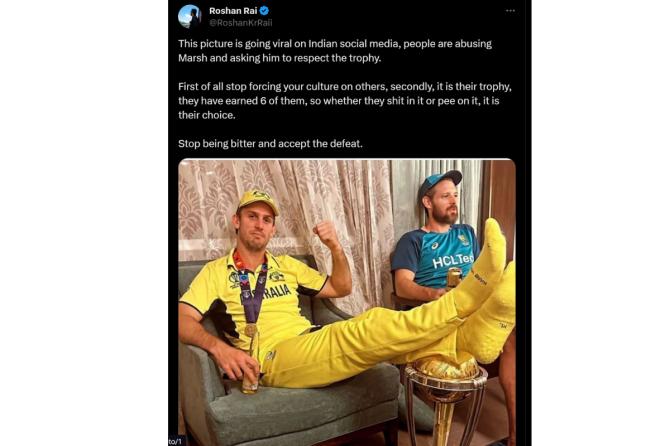 Source: Read Full Article