Kangana Ranaut plays an Indian Air Force pilot in Tejas, joining an increasing list of films and shows centered around women playing significant roles.
Deepa Gahlot picks 10 Web shows and made-for-OTT films about women achievers, who overcame all odds to succeed in their chosen careers. And no, we're not including cop shows because that is a category by itself!
The Test Case (2018)
Where to watch: JioCinema
When the Indian Army opened up combat roles for women, Shikha Sharma (Nimrat Kaur) became the first 'test case.'
In this series, inspired by the American film GI Jane (1997) and directed by Vinay Waikul and Nagesh Kukunoor, the protagonist has a double burden on her shoulders: Not just excelling at the tough training but also opening the door for other women if she succeeds.
She faces tremendous challenges head on, including sexual assault, and comes out at the top of her batch.
It is a classic underdog story that always works, and Nimrat Kaur — her father Major Bhupinder Singh, Shaurya Chakra, was kiled by terrorists in Kashmir in 1994 — gave a first rate performance.
Gunjan Saxena: The Kargil Girl (2020)
Where to watch: Netflix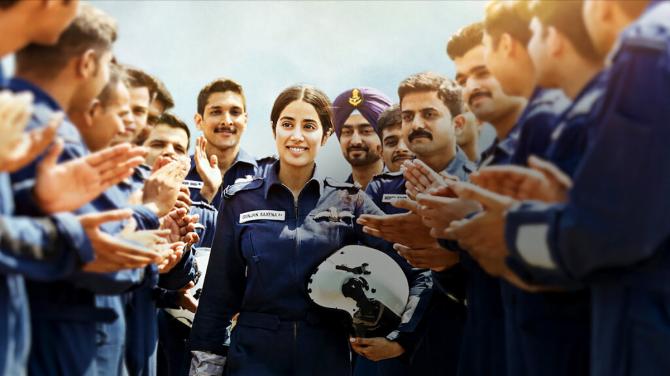 Jahnvi Kapoor played the real-life Gunjan Saxena, India's first female combat pilot in the Indian Air Force, in the biopic directed by Sharan Sharma.
Determined to fly for the country, Gunjan, with the encouragement of her father (Pankaj Tripathi), and over the objections of her brother (Angad Bedi), suffers the taunts and jeers of the all-male team of trainee pilots and bias of the trainers, to make it to the cockpit.
Eventually, she proved her courage and patriotism during the 1999 Kargil War.
The film was inspiring for young women, who were told through Gunjan's example, that obstacles can be overcome with hard work and dedication.
Maharani (2021)
Where to watch: SonyLIV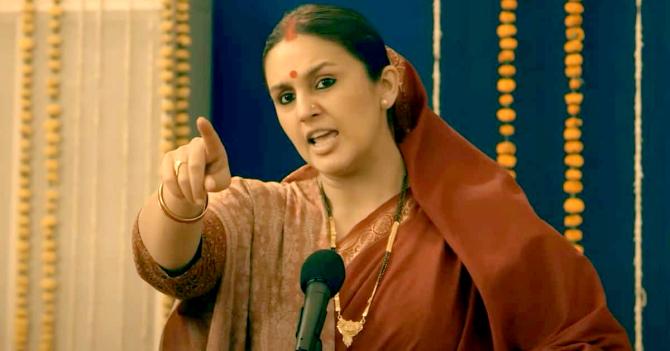 Based on the real life character of the uneducated Rabri Devi, who was made the chief minister of Bihar when her husband Lalu Prasad Yadav was arrested in the fodder scam, Huma Qureshi played Rani Bharti in two seasons of the show created by Subhash Kapoor.
In the first season, she struggled to understand what she was up against.
In the second, she came into her own, and showed the sneering men around her that she was not a dumb puppet.
But her success and confidence bothered her husband (Sohum Shah), who realised it would not be easy to get the CM's chair back from his wife.
Shakuntala (2020)
Where to watch: Amazon Prime Video
The gifted mathematician, who was called a human computer, was a force to reckon with.
Anu Menon's biopic of Shakuntala Devi (played by Vidya Balan) follows her remarkable life. Her travels and shows take precedence over her husband (Jisshu Sengupta) and sullen daughter (Sanya Malhotra) but she believes in the importance of her work.
A woman ahead of her time, after a point, she was reduced to those ads in the papers where she did astrological readings. But the highs of her career were wonderful, and her story deserved to be told.
Jubilee (2023)
Where to watch: Amazon Prime Video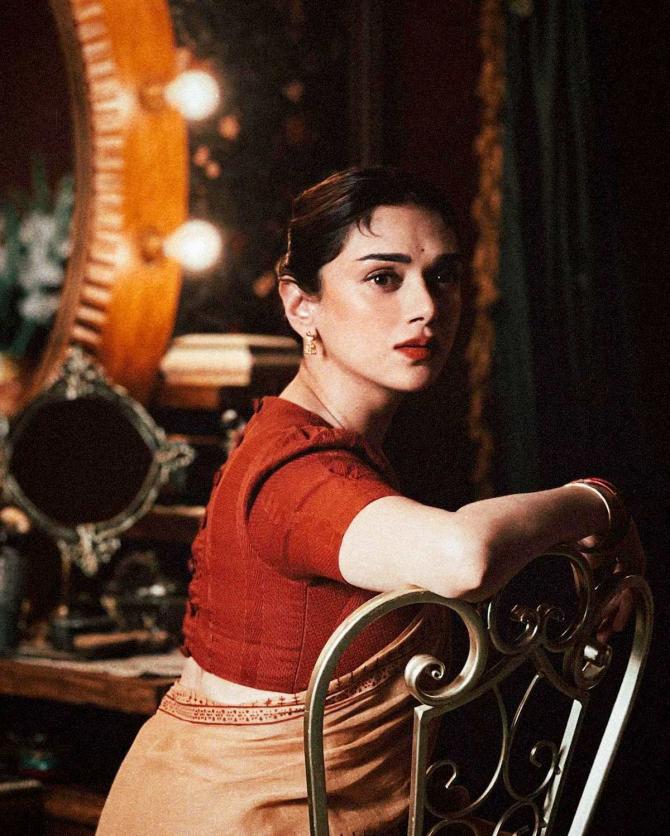 Vikramaditya Motwane's excellent Web series captured the beginnings of Indian cinema through characters based on Bombay Talkies pioneers Devika Rani and Himanshu Rai (played by Aditi Rao Hydari and Prosenjit Chatterjee).
Like the star-producer-studio head she portrays, the fictional Sumitra Kumari was not just her husband's arm candy.
An educated and stylish woman, she was not only a successful actress but also a mover and shaker behind the major studio, and not averse to boardroom maneuvers to push her agenda, particularly after her husband stymied her affair with an actor.
Sherni (2021)
Where to watch: Amazon Prime Video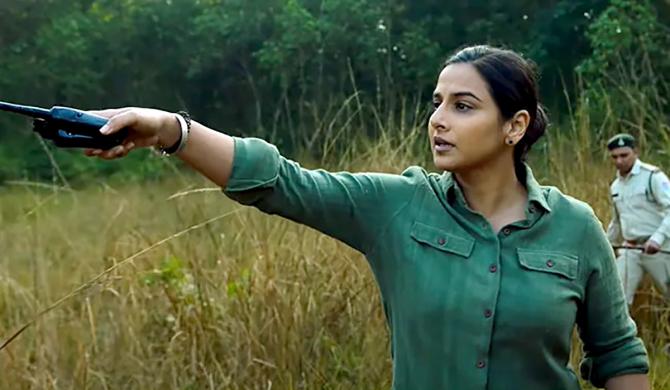 In the film directed by Amit V Masurkar, a terrific Vidya Balan plays forest officer Vidya Vincent, who has survived in a line of work usually handled by men.
She is up against poachers, the local MLA and hunters, in her mission to capture a man-eating tigress.
Vincent works with trackers and gains the trust of the local tribals.
She is unable to save the tigress, but manages to protect her two cubs.
In an environment where those in power don't care about wildlife conservation, she is a beacon. She ends up with a punishment posting away from the forest but women like her always find a way to do the right thing.
Tarla (2023)
Where to watch: ZEE5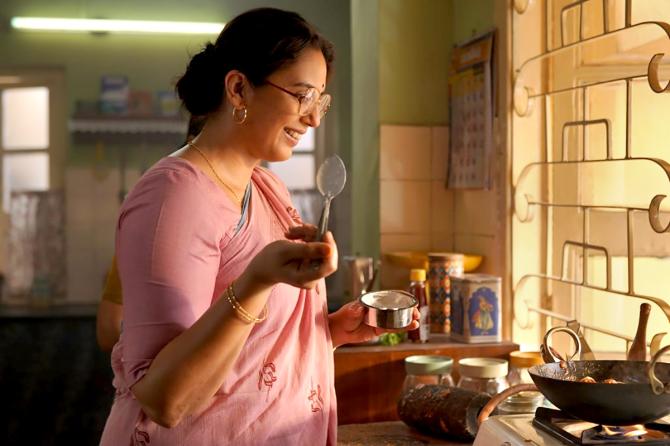 Piyush Gupta's film is a bit bland but does the job of paying tribute to the woman, who started and ran a successful culinary enterprise.
Today, chefs have become celebrities and social media is full of 'Reels' by people demonstrating their skills. Recipes can be accessed at the touch of a computer or phone key but Tarla Dalal was one of the first cookery gurus.
She was popular not for her slavish deference to traditional norms of cooking but for her imaginative tweaking and simplifying of recipes.
She published cookery books at a time when they were not such a rage, hosted a popular television show and marketed ready-to-eat foods.
Taali (2023)
Where to watch: JioCinema
Sushmita Sen played the fierce transgender activist Shreegauri Sawant in Ravi Jadhav's Web series.
Battling discrimination at every level in a society where, till 2014, eunuchs could not marry, adopt, own property, vote, drive or get any government benefits, Shreegauri decided to do something about it.
She and other activists petitioned the Supreme Court and got the third gender recognised due to which all official forms now have the 'Other' option after male and female. She remains the most vocal spokesperson for the rights of transpersons.
The Trial (2023)
Where to watch: Disney+Hotstar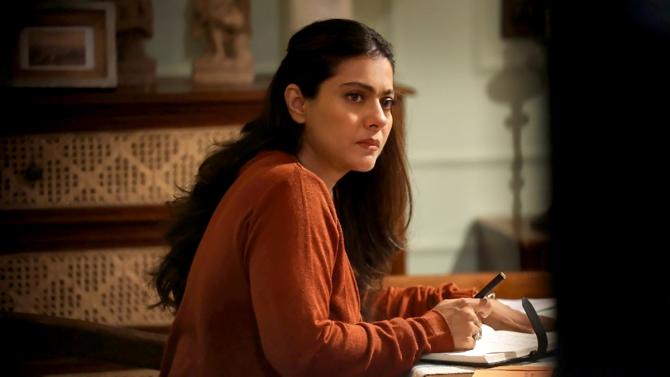 Kajol is the main reason to watch Suparn S Verma's The Trial (adapted from The Good Wife), about a lawyer who returns to the courtroom after many years to defend her husband.
Noyonika Sengupta's (Kajol) life is upended when her husband Rajiv (Jisshu Sengupta), an additional judge, is arrested for a sex-as-bribe scandal.
Not having worked for over a decade to concentrate on her home and children, after a lot of rejections, she gets the job of a junior lawyer at the firm run by her college boyfriend Vishal Chaubey (Alyy Khan) and his wry partner Malini Khanna (Sheeba Chaddha).
Despite the scepticism about her ability and resentment among juniors for being a nepotism hire, she gets high-profile cases and wins.
Scoop (2023)
Where to watch: Netflix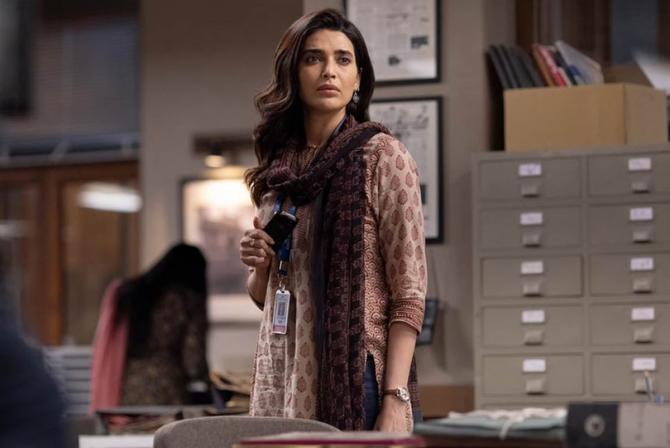 In Hansal Mehta's Scoop, set in the world of journalism, Karishma Tanna plays 'bulldozer without brakes' Jagruti Pathak, a fictional version of real-life crime reporter, Jigna Vora.
She crashes the boys' club on the crime beat, cultivates street level contacts as well top cops, and gets front page scoops for her paper.
An ambitious, aggressive and successful woman is tripped up by the people she has offended, and sent to jail for allegedly colluding with a gangster in the murder of a fellow crime reporter.
She has to face inhuman conditions in prison and fight a tough court case to prove her innocence.
Vora wrote a book about her experiences, which formed the basis of the hard-hitting series.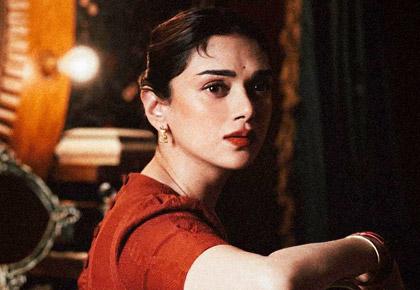 Source: Read Full Article