Bipasha Basu and Karan Singh Grover celebrated their daughter Devi's first birthday on November 12 by jetting off to the Maldives and having the time of their lives!
'Counting colours of nature with my Cub. She is so much in awe of the beauty of the sun, sky, water and plants. Hope we have the awareness to sustain this beauty for the generations to come,' Bipasha writes about her little bundle of joy.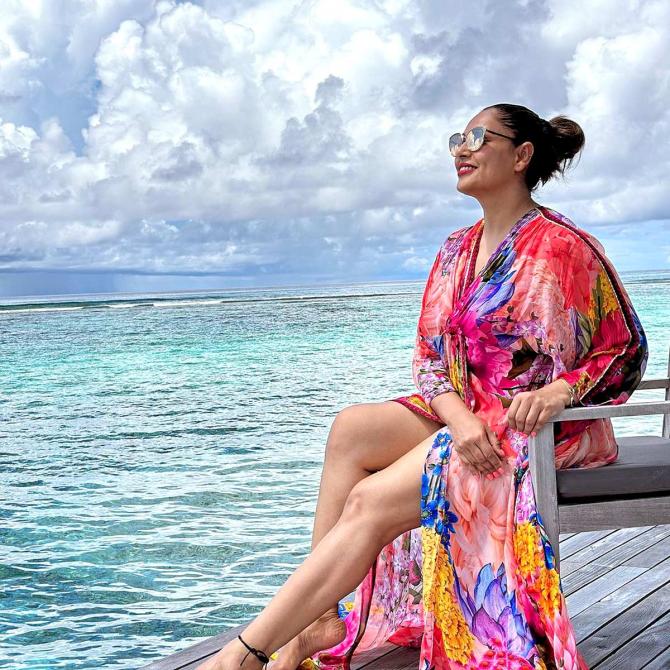 'My forever kind of place,' announces Bipasha.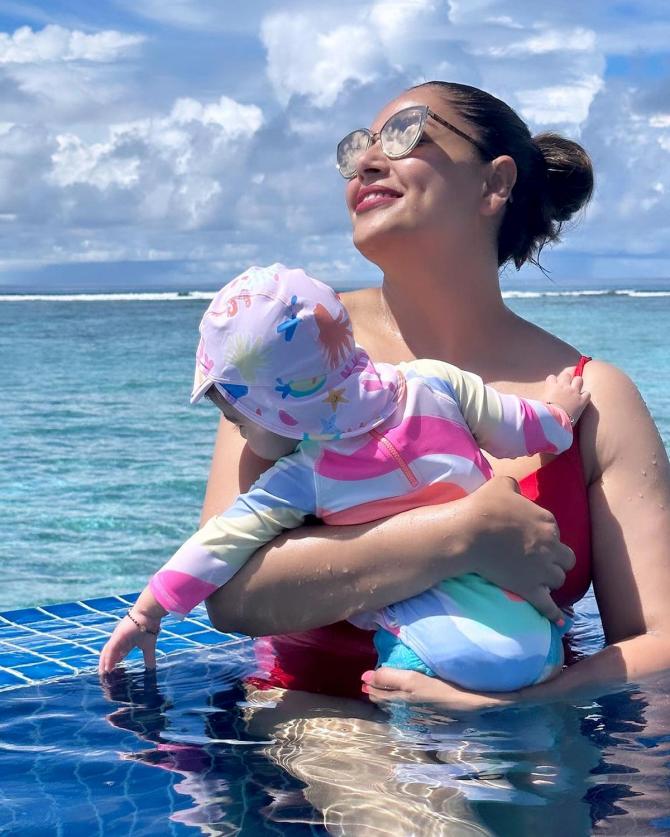 Devi enjoys a dip in the pool.
On her birthday, Devi looked cute in a pink frilly frock, as she surveyed a room full of pink balloons and rose petals from her safe arms of her mum. The party room, with a breathtaking view of the ocean, was beautifully decorated for the little birthday girl.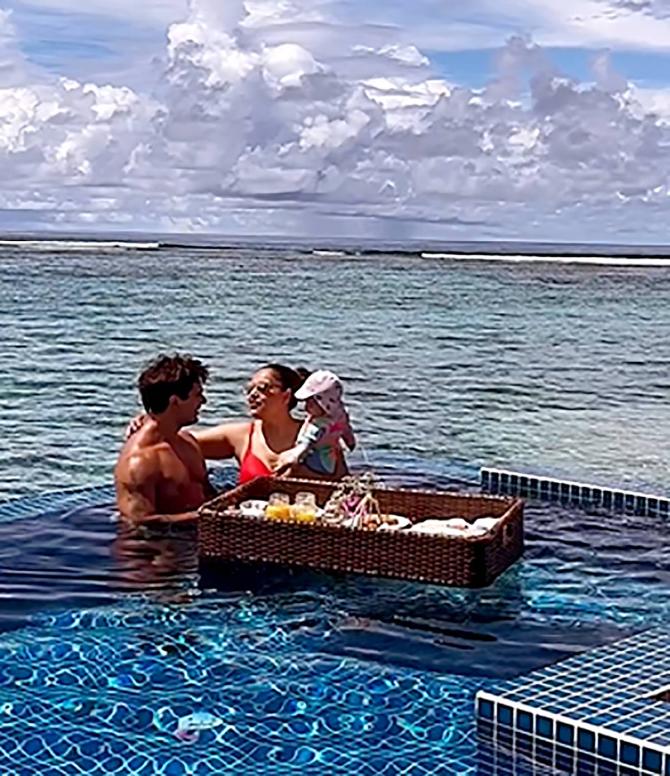 Bipasha and Karan enjoy breakfast in the pool, and Bips writes, 'Through her eyes everything is a first… makes us look at everything that God has made with more curiosity, wonder and appreciation Thank you Devi.'
Bips takes a stroll on the beach.
Having fun on the beach.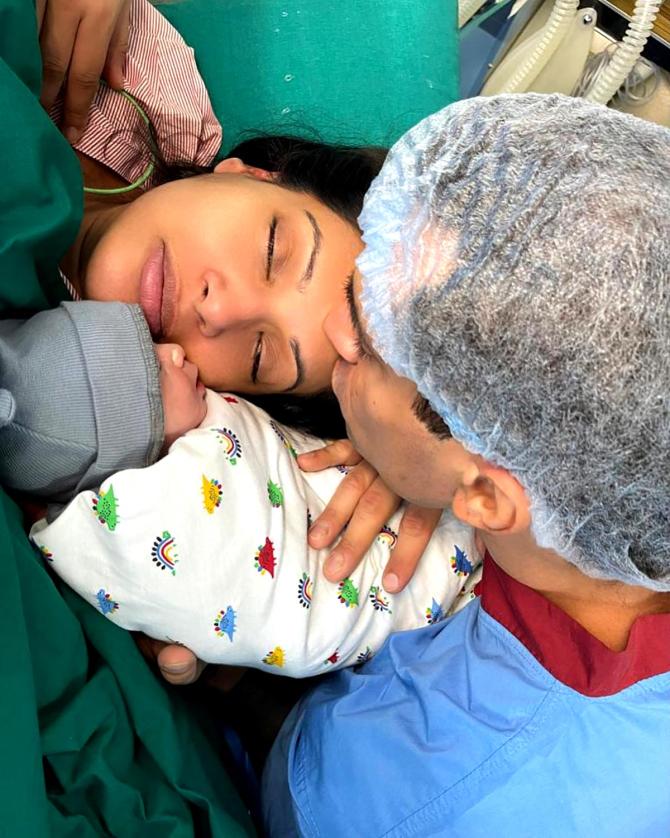 Bipasha shares the first time Devi kissed her on the hospital bed: 'The magic of birth 9 months in mamma's belly and now today Devi is 1 year old. This time has been the most amazing time of our lives.
'Looking forward to many many adventures with our little goddess Devi. I always wonder at the magical things around her… and now her first birthday and Diwali being on the same day She is truly Ma's mishti blessing to us.
'Our Lakshmi Ma. Happy Diwali to everyone. Thank you for the love and blessings for Devi and us So grateful.'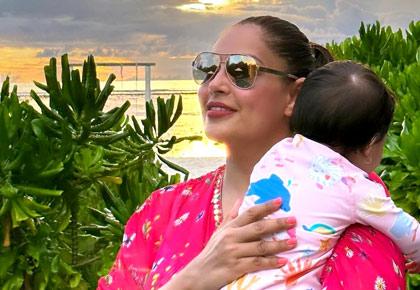 Source: Read Full Article