Thousands of movie buffs remember the double deckers of Mumbai, associating them with stars and blockbuster songs of yesteryear, recalls Debarghya Sanyal.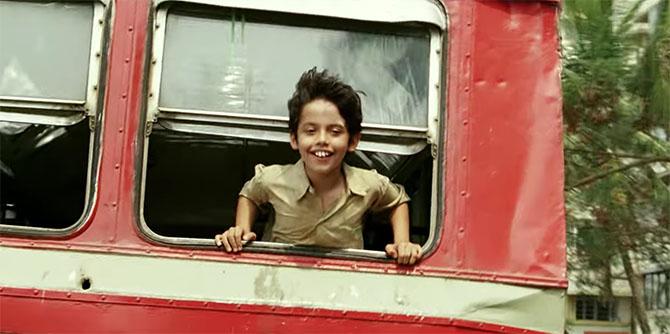 In a memorable scene from Taare Zameen Par (2007), the young protagonist Ishaan Awasthi is shown leaning out from the front-facing windows of a moving bus, imagining himself as a superhero in flight.
Front-facing windows with open panes have been a staple feature in Mumbai's double-decker buses, which have been prominently captured by Bollywood film after film.
An iconic part of the city's public transport and larger urbanscape for over eight decades, the good-old red double decker buses ferried Mumbaikars for the last time in September.
As these vehicles completed 15 years of their codal life, the double-decker buses went off roads from September 15, according to an official statement from the BrihanMumbai Electricity Supply and Transport (BEST).
The first double-decker bus in Mumbai dates back to December 8, 1937. It primarily covered the routes in south Bombay.
Later in the 1960s, a double-decker trailer bus was introduced.
By the early 1990s, BEST had nearly 900 double-decker buses as part of its fleet.
Currently, the fleet includes a total of seven double-decker buses, including three open-deck buses.
The open-deck busses, like their counterparts in London, are best known for their sightseeing tours.
Commuter groups and bus enthusiasts have urged BEST to preserve at least two of these buses at its Anik depot-based museum.
They have also written to Maharashtra Chief Minister Eknath Shinde and the state's tourism minister, with this request.
BEST, meanwhile, has already started replacing these buses since February, with leased battery-run red and black double-decker buses. So far, 25 such buses have been introduced.
Old timers, who Business Standard spoke to, believe the new fleet of electric double-deckers, swanky and sleek as they are, cannot replace the iconicity of Mumbai's old 'Red Cadillac'.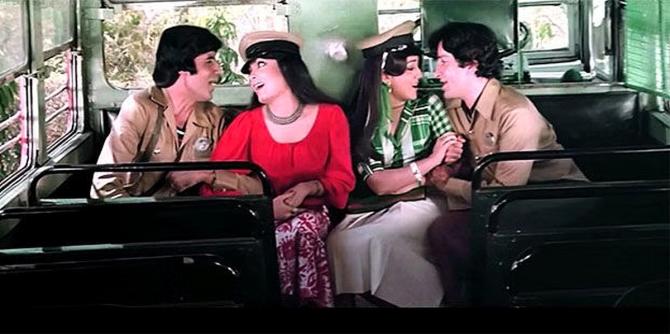 Thousands of movie buffs remember the double deckers of Mumbai as seen on the silver screen, associating them with stars and blockbuster songs of the yesteryear.
A single-decker could not have provided the space needed for the playfulness that defines Janu Meri Jaan from Shaan (1980) with Amitabh Bachchan and Shashi Kapoor wooing their on-screen beloved, a Mumbai-based double decker fan said.
Nor could a single-decker capture the imagination of the young protagonist in Taare Zameen Par, he pointed out.
The BEST double-decker, however, had driven home its own unique flavour of love, laced with the struggles of Mumbai's middle class across many films by the mid-70s.
Also, a defining moment in the history of Indian parallel cinema was wheeled in on a double-decker.
One of the two-storeyed public vehicles, travelling from Churchgate to Malad, witnessed the birth of Bimal Roy Productions in 1952.
Hrishikesh Mukherjee, Roy and a few others were returning after watching Akira Kurosawa's Rashomon at the Eros theatre.
Stunned by it, they decided on that journey that it was the kind of cinema they wanted to make together.
As the supporting stardom of the bus continued, the struggling hero boarding its decks would turn angrier by the year.
Whether it be the bottled frustration of Ardh Satya (1983), the irreverent comedy of Jaane Bhi Do Yaaron (1983) or the State-sponsored machismo of Nayak: The Real Hero (2001), the humble double decker added layers to the city's evolving definition of angst.
Even as they are garlanded and waved-off into the sunset now, a city-watcher said double deckers' celluloid presence would preserve the changing essence of the Maximum City.
Feature Presentation: Rajesh Alva/Rediff.com
Source: Read Full Article