Dev Anand would have turned 100 on September 26, 2023.
His movies, his music and his mannerisms are etched in our hearts, and we salute the man who gave us so many cine memories to cherish.
We celebrate Devsaab with a special series, and we start with his leading lady in one of his iconic films, Hare Rama Hare Krishna.
As Mumtaz tells Subhash K Jha, 'I worked with a lot of stylish handsome actors like Shammi Kapoor, Rajesh Khanna and Feroz Khan. Lekin Devsaab ki toh baat hi kuch alag thi.
Mumtaz is surprised that Dev Anand would have turned 100 on September 26.
"How time flies! It seems like just the other day we were shooting for Hare Rama Hare Krishna in Kathmandu," she says from her home in London.
"Those were fun times. With Devsaab it was even more fun. His energy level was infectious.
"I would ask him how he maintained that slim, energetic physique. Devsaab was a master of self discipline. He ate frugally. I learnt the art of self discipline from him. To this day, I don't eat anything after 6 pm.
"As I speak to you, I have dinner guests coming but I won't eat with them. Eat frugally and live a healthy life. This is what I learnt from Devsaab."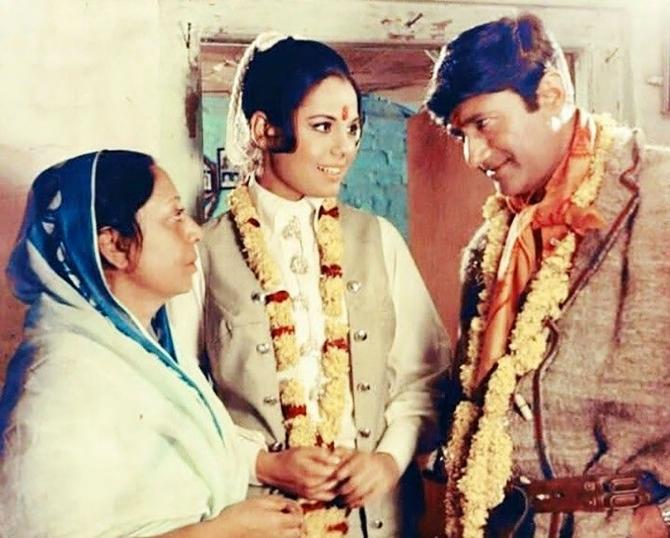 In Hare Rama Hare Krishna, why did Mumtaz agree to do a relatively small role of Dev Anand's sweetheart while the bigger part went to the then unknown Zeenat Aman?
Mumtaz drops a shocker: "Do you know Devsaab offered me the sister's role first? But I said no.
"My other film with Devsaab — Tere Mere Sapne — was shot almost simultaneously. We played husband and wife and had passionate love scenes in it. How could the audience accept us as siblings during the same year? Maybe if there was a gap, I would have taken up that part, but not so soon after Tere Mere Sapne.
"Anyway, no regrets. When Devsaab offered me the romantic lead in Hare Rama Hare Krishna, he warned me it was a smaller part. But we had so much fun shooting it. Do you know I selected all the scarves that Devsaab wore in Hare Rama Hare Krishna?
"As we all know, he loved scarves. Every morning before the shooting, he would ask me to select one. He would say, 'Mumsy' — that's what he called me — 'Aaj kaun sa scarf pehnoon?'"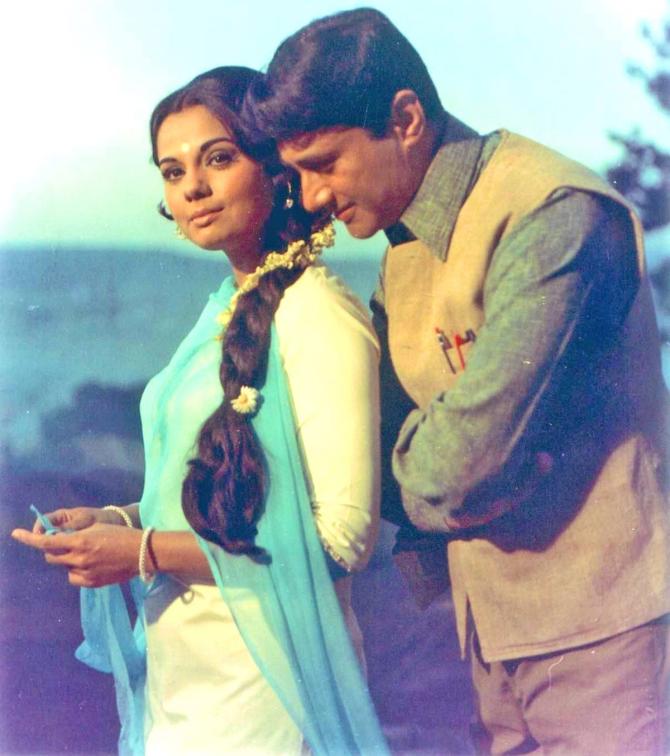 Tere Mere Sapne is regarded as one of Mumtaz's best performances, and she agrees.
"Devsaab was my co-star. His very talented brother (Vijay Anand) was the director. They helped me a lot with my performance. Devsaab was always helpful, kind and warm. He brought a positive energy to the set.
"He would be everywhere at the same time. I never imagined he would be gone. Such a stylish man and so handsome. I worked with a lot of stylish handsome actors like Shammi Kapoor, Rajesh Khanna and Feroz Khan. Lekin Devsaab ki toh baat hi kuch alag thi."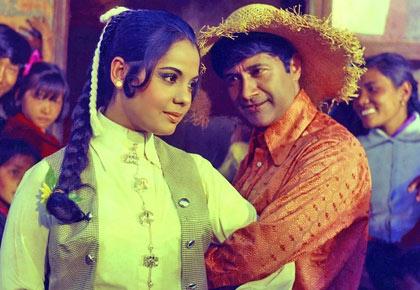 Source: Read Full Article