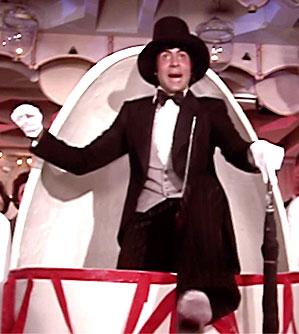 Happy birthday, Mr Bachchan!
You've watched him laugh, cry, fight, romance and save the day on silver screen. It's an enduring aspect of his larger-than-life appeal.
And that's why every time Amitabh Bachchan lets his hair down, it's like a celebration of this lively imagery he's unfailingly regaled us with over the decades.
So you can talk Bachchan, walk Bachchan, huh?
We celebrate the superstar's 74th birthday by showing you how to party like Bachchan!
Make a smashing entry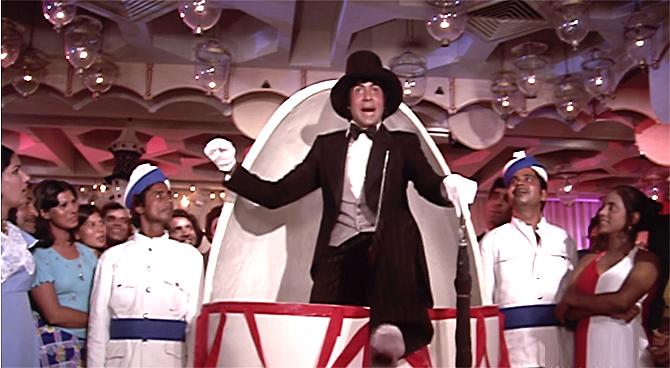 Trust our hero to make heads turn and take notice as soon as he pops up in the room. Break an egg, er, leg!
Take a bow

Bachchan's fondness for bow ties is evident in his huge collection of the stylish accessory. The Shahenshah sure knows to pull them off just as well.
Show off signature moves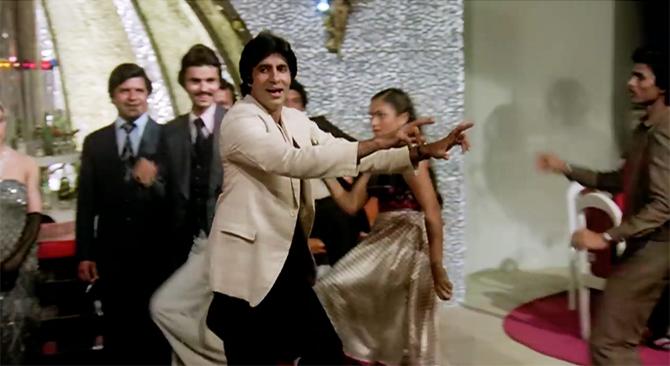 The trademark Amitabh hand slither, among one of Bollywood's catchiest steps, livens up every single party he graces.
Burn the dance floor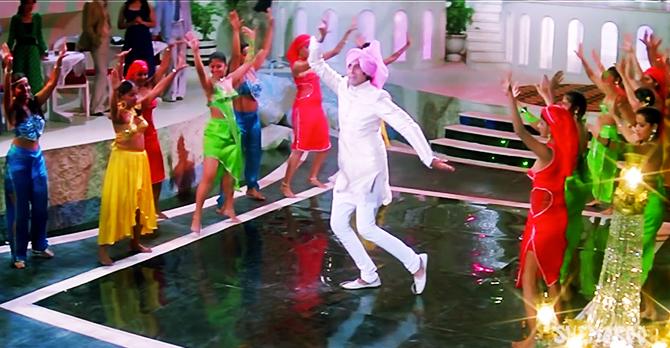 Ghungroo or not, few can set the discotheque on fire wearing a heavy-duty sherwani and pagdi like Big B.
Shaava Shimmy!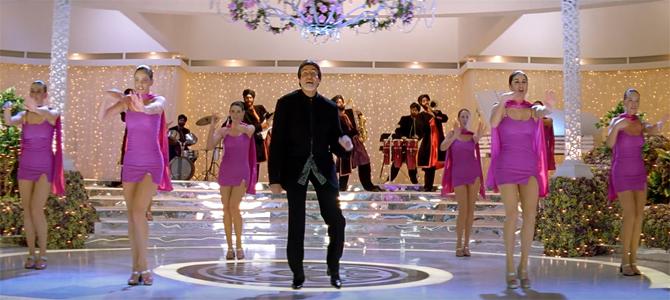 How infectious is Bachchan's enthusiasm in teaching half a dozen hotties to say and shimmy on Shaava Shaava?
Age is just a number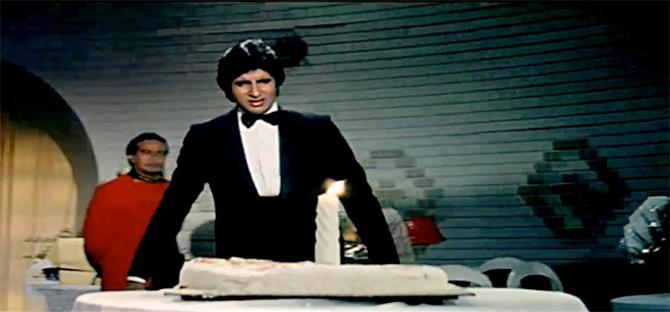 When you're Amitabh Bachchan, you're as old as you feel. And when you receive as much affection as he does, it's natural to feel numero uno all the time.
Let the games begin!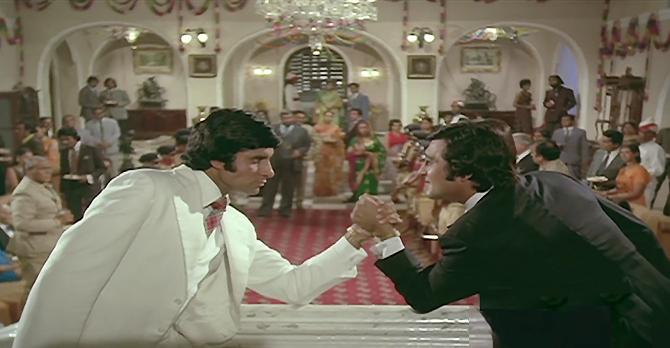 What's a birthday bash without some hullabaloo and games? Of course, if you're Bachchan and your guest is archrival Vinod Khanna, they're likely to be of the arm-wrestling kind.
Make merry, make music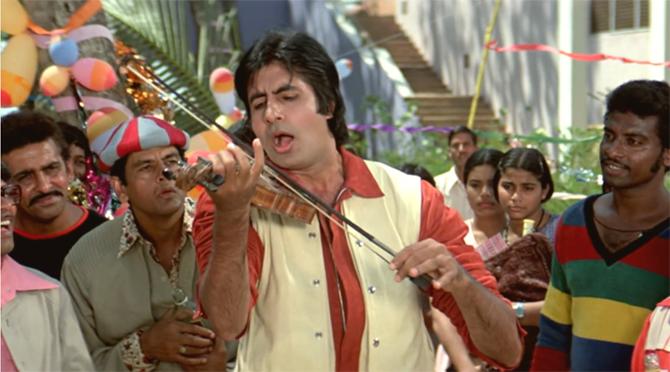 Long before DJs invaded the party scene, AB made the guests dance to his own tune. He juggled between a violin, saxophone and accordion, you name it, like a boss.
Sing a song of six pence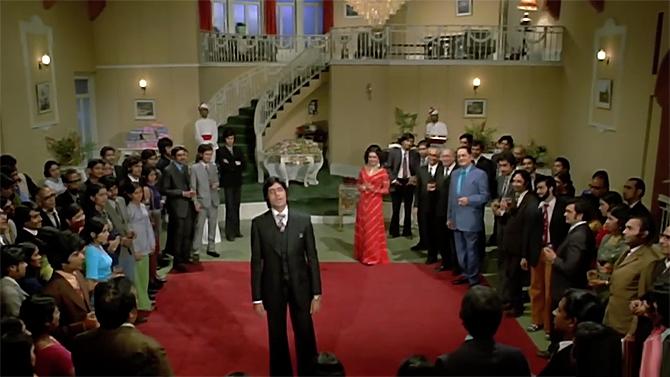 It's not really revelry if Big B doesn't recite poetry or perform a lilting song and sweep us off our feet with his hypnotic voice or graceful manners.
Hic Hic Hurray!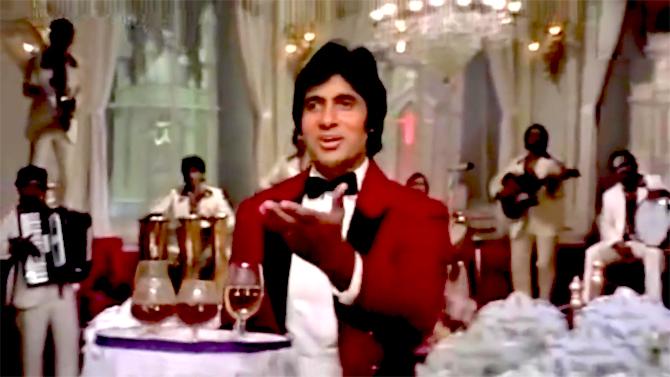 Keep your spirits high. Keep the bar flowing. A good host, even a teetotaler one, will pop his best bubbly to please his guests.
Kiddie-theme!
Not all gatherings have to be about adults; Mr Natwarlal has just as many tricks up his sleeve to enthrall his little guests.
The Drag Queen theme!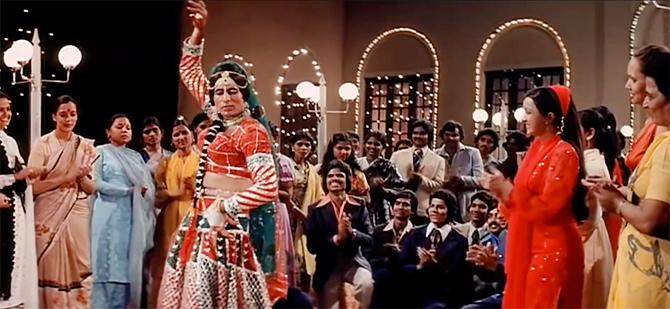 Costume parties are the best. Right, Mr Bachchan?
And the icing…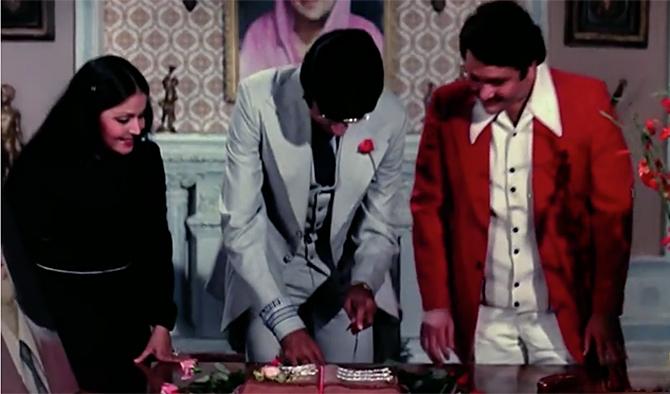 But, of course, there's cake. Here's wishing the legend and his inspiring zest for life a super duper birthday!
Source: Read Full Article