'Even today, after 63 years, I'm still looking forward to a new release.'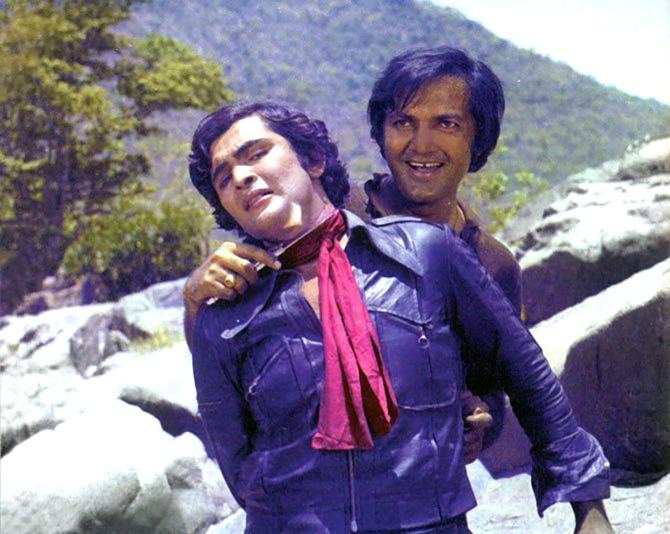 Prem Chopra, one of the most hated baddies of Bollywood, who ruled the screen in the 1970s and 1980s, is a dashing 88 today. And he's gearing up to bounce back on screen with a new release in December, the Ranbir Kapoor-starrer, Animal.
Speaking to Rediff.com Senior Contributor, Roshmila Bhattacharya, the veteran actor says, "I'm fortunate to have worked with every generation of the Kapoors, from Prithviraj Kapoor to Ranbir Kapoor… Animal is a special appearance, but a good role. I play a positive character."
Raj Kapoor's Bobby opened on September 28, 1973. Fifty years later, your dialogue 'Prem naam hai mera, Prem Chopra' remains iconic.
(Chuckles) Yes, even the younger generation knows this now cult dialogue today. At every show, in the UK and the US as well, I have to repeat it.
Some lines capture the public imagination and remain popular forever but for that, the film has to work.
Bobby was a superhit, made by a genius called Raj Kapoor.
His earlier film, the ambitious Mera Naam Joker, had not worked commercially, which was why Rajsaab decided to make this young love story with his own son Rishi as the hero, opposite a new girl, Dimple Kapadia.
I just had a cameo, but was assured that it was important to the narrative.
I kept asking Raj Kapoorsaab for the script and he kept telling me, 'Batata hoon, batata hoon, it's a special appearance.'
It was only when I landed up for the shoot that he told me I had this one line which I had to repeat in different ways while on screen.
I added a few improvisations of my own which he liked, and today, 'Prem naam hai mera , Prem Chopra' has become synonymous with Prem Chopra.
In Animal, releasing on December 1, you will be seen on screen with your brother-in-law Raj Kapoor's grandson, Ranbir.
Yes. I'm fortunate to have worked with every generation of the Kapoors, from Prithviraj Kapoor to Ranbir Kapoor.
Ranbir and I had worked earlier in the popular 2009 comedy-drama Rocket Singh: Salesman of the Year in which I played his widower grandfather.
Animal is a special appearance, but a good role.
Animal is an action-packed film and as one of Bollywood's most popular baddies, you have had your share of fights. How is this one different?
This time, I play a positive character.
Animal is an action-packed film. Thanks to visual effects, action today is very different.
Earlier too, one person knocked down 10, but except for a few scenes where our duplicates were used, we did the bashing ourselves, and got bashed up as well.
I've injured my knee, hands and feet, it was risky but part of the game.
Today, technology helps an actor enhance his performance.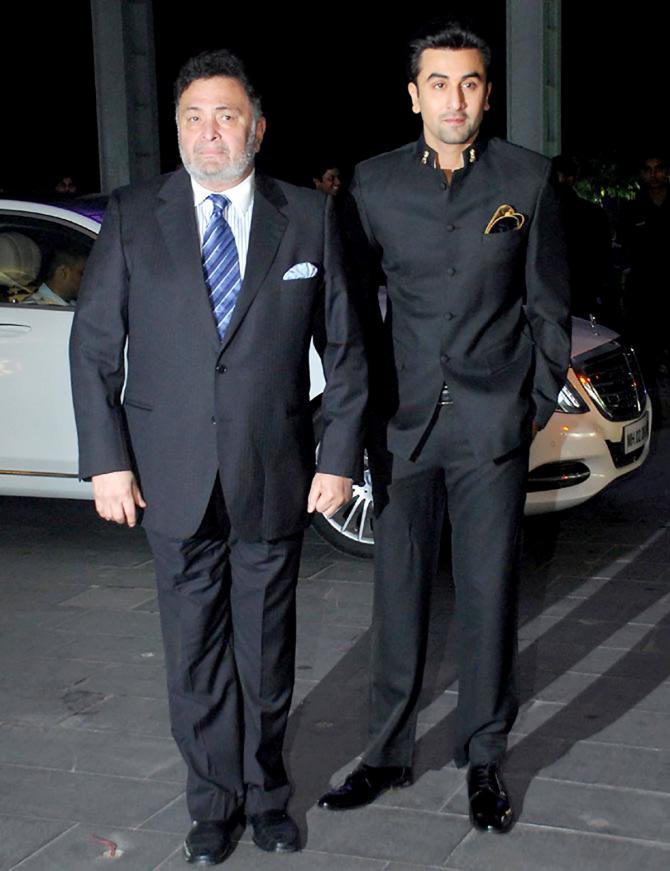 What are the similarities between Ranbir and his late father, Rishi?
Bobby was Rishi's first film as a leading man and it was amazing how seamlessly he got into character.
A charming man, an intelligent actor and a director too, Rishi, was always dedicated to his craft and worked very hard, even when he moved to character roles.
It's a pity we lost him so soon when he still had so much left to give.
Ranbir, like his father, is also a terrific actor, he's too good in Animal!
Rajsaab was also very passionate about cinema and when a film was on the floors, that's all he thought about, 24×7, even when he was relaxing in the evening after pack-up.
At 88, you are still one of the fittest actors around and so dashing that you can give younger actors a run for their day.
(Guffaws) You've made my day.
I have a knee problem, but that apart, I'm fine and keeping myself busy.
I used to swim at the Otters Club (Bandra, north west Mumbai) earlier. Now I walk a lot and sometimes do yoga.
I also read both fiction and non-fiction. Reading keeps you from feeling lonely.
You are a shayar too.
(Modestly) Yes, I write a bit, so does my daughter Rakita, who has penned my memoir, titled what else but Prem Naam Hai Mera.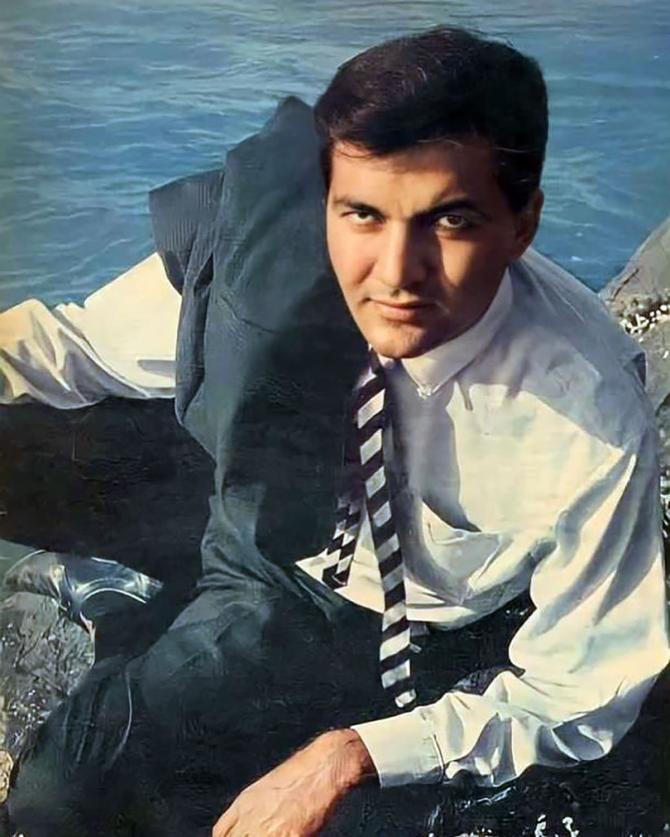 What memories does your first film, the 1960 Chaudhary Karnail Singh, which won the National Award, bring back?
It was a period film, set during a turbulent period in our history when clashes between Hindus, Muslims and Sikhs flared over the prospect of the Partition of India.
The sarpanch of a small village, Chaudhary Karnail Singh (played by Jagdish Sethi) stands up for a Muslim couple who want to get married in the midst of the communal violence.
I played a young Muslim boy, Shera, and Jabeen, a top star in Punjabi cinema then and a great actress, was my lady love, Naji.
The film was a huge hit and I was flooded with offers from Punjabi films.
I accepted a few, like Aeh Dharti Punjabi Di, again with Jabeen, and Sapni, but since I already had a decent job with the circulation department of The Times of India, I could not accommodate all.
Why didn't you quit after Sapni's success?
Mumbai is an expensive city, and being from Simla, I did not have a home here.
The Times of India paid well and allowed me to live comfortably, so I held on to the job for six years.
But this meant that I had to balance acting and the job which required a fair amount of travelling.
Also, there was a clause in my contract that I would be sacked if I was caught moonlighting so I had to be careful that news of my acting assignments did not reach my employers.
It was only after Upkar made me a star in 1967 that I could afford to quit the job.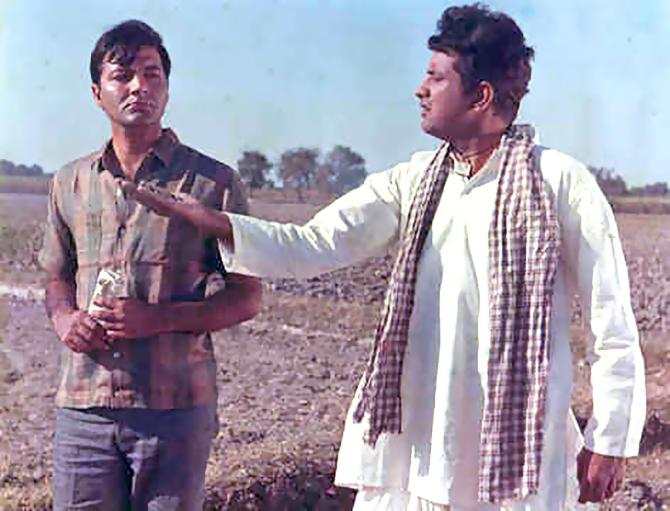 Upkar stamped you as a villain.
Woh Kaun Thi?, another Manoj Kumar starrer and a huge hit, had put me on that path three years earlier.
Upkar just made me a household name and after that, for almost three decades, I ruled the roost as a baddie in films like Teesri Manzil, Mera Saaya, Kati Patang, Kaala Sona, Do Anjaane, Souten, Kranti and Phool Bane Angarey.
From the late '60s to the early '90s, I was the main villain in almost all of Manoj Kumar and Rajesh Khanna's films.
Distributors considered Rajesh Khanna and me a lucky jodi and insisted on us.
I was also teamed up with Dilip Kumar, Dev Anand, Rajendra Kumar, Dharmendra and Jeetendra.
Then, there were all those hits with Amitabh Bachchan, including Trishul, The Great Gambler, Kaala Patthar, Dostana and Andhaa Kanoon, Do Anjaane winning me the Filmfare Award for Best Supporting Actor.
They were not blink-and-miss appearances, I had strong roles, parallel to the hero, in these films, and iconic lines.
Yes, you made a place for yourself as a best-selling baddie. Have you ever regretted not becoming as famous as a hero?
Every actor comes to the film industry to try their luck as a hero.
Even I played a leading man in a few films, like Main Shaadi Karne Chala in 1962, which co-starred Feroz Khan.
But my films as a hero didn't run, and this is a commercial business.
If your films don't do well, you don't do well. Period.
So my innings as a hero was cut short.
No regrets, because I reigned as a khalnayak, and even today, after 63 years, I'm still looking forward to a new release.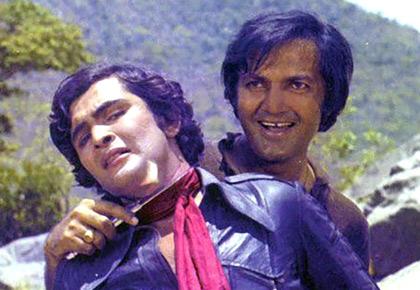 Source: Read Full Article