'Just the other day I went to a coffee shop and there were three people asked me, "Are you Dr Dia?"'
Natasha Bharadwaj, who realised her dream of becoming an actress after winning Star Plus' talent search reality TV show India's Next Superstar, is currently winning applause for her performance in the Web series, Mumbai Diaries 2.
Now, she has bigger dreams.
She wants to land a film with Shah Rukh Khan.
"I will sign a film with him. That's exactly what I believe the universe is conspiring," she tells Rediff.com Contributor Mohnish Singh.
How does it feel to receive love for your character Dr Dia in Mumbai Diaries?
Yes, there is a lot of love for my character. I think it is written beautifully.
Right from season 1 to season 2, she is dealing with the fact that people around her think she is privileged.
But just because she is entitled doesn't mean she is not qualified for the job.
She lost her mother and is trying to pick up the pieces and become a better version of herself.
She is dealing with her anxieties and depression in a better way.
She is trying to mend her relationship with her father and also dealing with a patient who has identity issues.
It's such an intricate character and getting all the love and appreciation means a lot to me.
I just did my job.
I believe you do your best and leave the rest, like Shah Rukh Khan sir once said.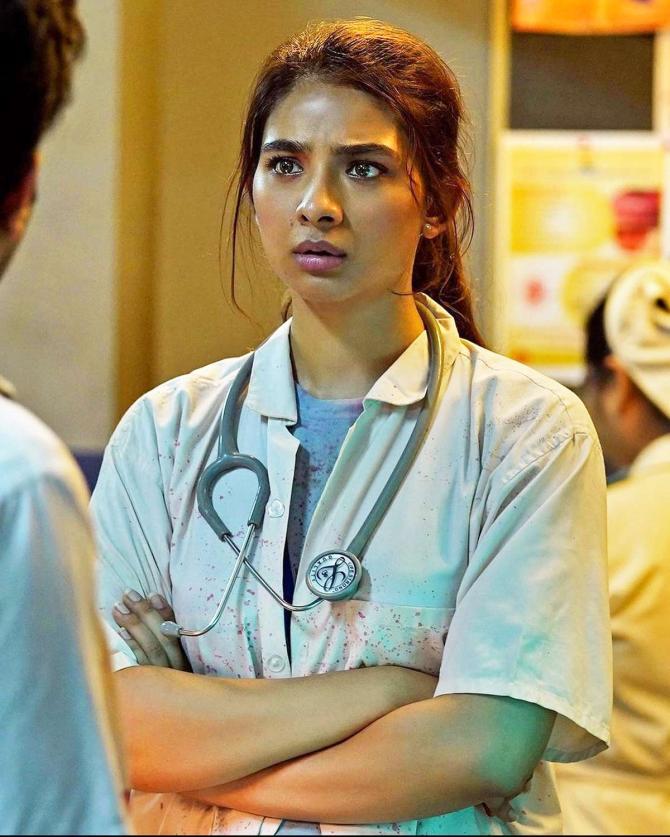 When did you decide to pursue acting as a career?
I was three years old, I believe.
I always wanted to be an actor and, by the way, I am the first generation in my family to get into acting.
My mother is a doctor.
My family is filled with engineers.
But my mother has not only been supportive, she has actively been a part of the whole process.
We have watched so many films together, including international cinema. We have gone for plays together.
For her to sit outside for my auditions was something I am so grateful for.
The journey has just started. This was a dream and I am just so blessed that I get to do it.
I get to be an actor, I get to be on set, I get to work with some really promising actors. This is simply amazing.
Thanks to that support from my mother, I could put aside all the negativity because it would get to me sometimes.
I would cry to my mother, saying, 'Oh, God! Why is this happening? Why is this person like this or why is this person behaving that way?'
She would tell me to focus on myself and on work.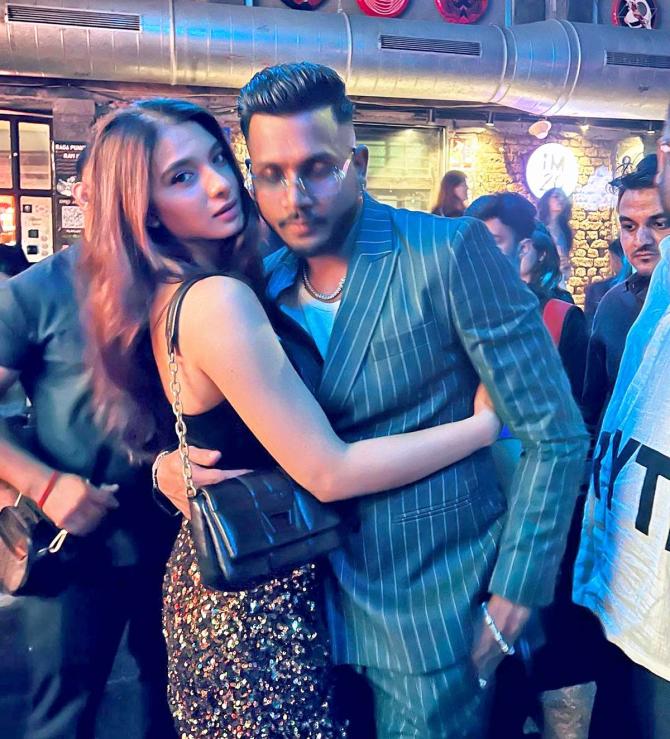 Had you started auditioning before participating in India's Next Superstar and eventually winning the show?
I think I have given 600-700 auditions until now and yes, I was auditioning even before India's Next Superstar.
I used to study in Jai Hind College (hurchgate, south Mumbai).
On my way back from college, I used to stop at casting directors' offices for auditions.
I remember I did Miss Diva in 2016.
Did the success of Mumbai Diaries and your single Maan Meri Jaan open more doors for you?
I feel extremely grateful.
Season 1 of Mumbai Diaries got international acclaim, and I was appreciated for playing Dr Dia.
For season 2, I am being called a breakout star on IMDb.
It's gratifying as it involves a lot of hard work.
Yes, it's opening doors in terms of more people seeing me because Amazon Prime Video is a platform known for good content. The stories they tell are really heartwarming.
As an actor, you know a lot of people are seeing your work, a lot of directors are seeing it, a lot of producers are watching it.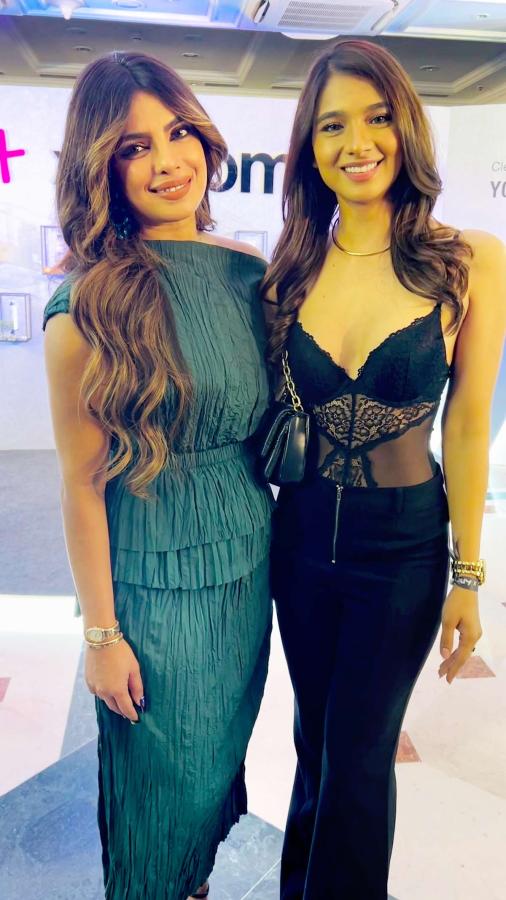 Is there any actress that you idolise?
Priyanka Chopra is awesome.
I met her for the first time on the sets of India's Next Superstar.
There was a special moment (between us) captured on camera and that too from more than 10 angles!
I feel from her not knowing me, from her giving me words of wisdom to when I met her at the premiere of Citadel… she knew who I was.
We spoke for some time.
She is so warm, humble, respecting… she is a superstar in the truest sense.
Do you have any actor on your wish-list?
I have always looked up to Shah Rukh Khan. He is someone I so eagerly want to work with.
Have you met him?
No. I will directly sign a film with him (laughs). That's exactly what I believe the universe is conspiring.
When did you realise for the first time that you were famous?
I think after I won India's Next Superstar.
The show went on for four months and we didn't have our phones with us.
We didn't have anything to watch, and didn't know what was happening in the world.
We were there in that academy where it was not like Bigg Boss, but we had cameras 24X7 and didn't know what was happening outside.
When I came out after six months, I experienced another kind of love. It was overwhelming.
People had started recognising me everywhere. They would come up to me and tell me they saw me on TV.
After that, the music video Maan Meri Jaan was a complete revolution. Almost everyone was singing it.
Just the other day I went to a coffee shop and there were three people asked me, 'Are you Dr Dia?'
How are planning to celebrate the success of the show?
I don't know honestly.
Right now, I am just happy the show is finally out.
I think I have not processed the success yet.
I think I am going to call Nikkhil Advani and tell him, 'Sir, it's time to do the next part.'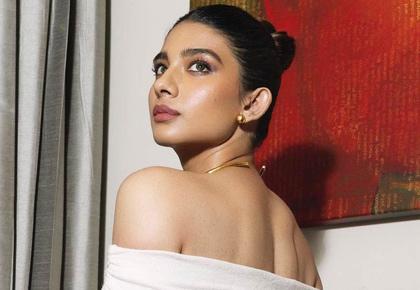 Source: Read Full Article