'I am one of three actors in the country to have an Emmy nomination, and that is the thing to take away from here.'
'Not what happened to my career.'
"We have all had tragedies in our lives. We are all holding a lot inside us, and that is what I draw from," Arjun MathurRonjita Kulkarni/Rediff.com.
The actor is referring to the angst his character Karan goes through in Made In Heaven 2, when his mother refuses to accept his sexual preference and dies without making peace with him.
It's a relationship that is particularly valuable to Arjun who lost his own mother in a car accident when he was only 11.
"A lot of fringe actors like me are now in the limelight. This was not the case, even six years ago. I think that whatever decisions I've been making since the beginning of my career are coming to fruition now," says Arjun who won an Emmy nomination for his performance in the first season of Made In Heaven.
Audiences have really connected with your character in Made In Heaven 2.
Made In Heaven is, of course, the biggest project for me. It has brought me into the limelight.
I'm quite taken aback by the manner in which Karan has connected with people in Season 2. Even Season 1 was not like this.
I think it's because his journey was so internal and complex. And I'm not faking it.
This is the feedback I'm getting, that people can really feel my emotions.
People can feel it because I can feel all that.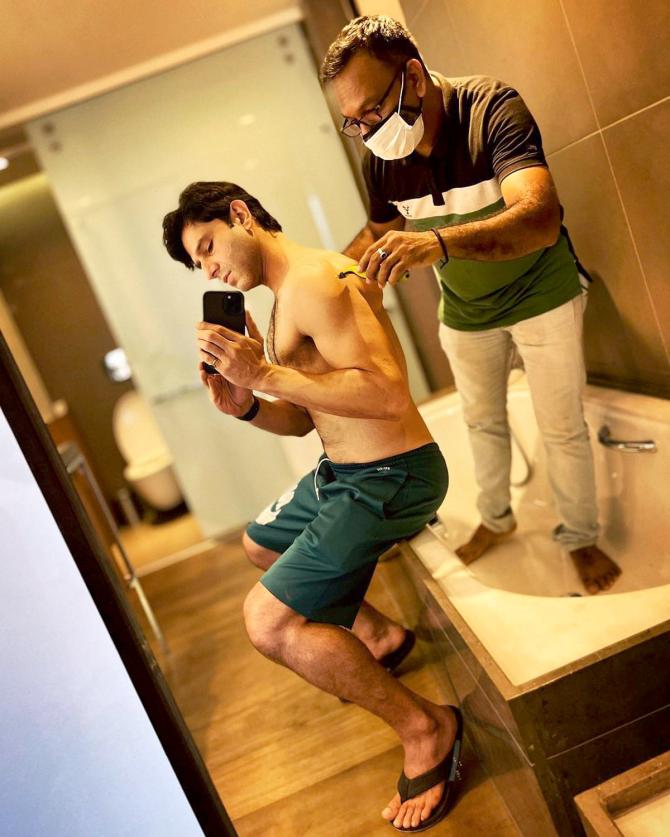 You have gone nude in the series. Were you nervous about that?
No. I remember the day we went to France and were sitting in a meeting. Zoya (Akhtar) and Reema (Kagti) were discussing how we would shoot that scene, what would I be comfortable with.
It was my suggestion that, guys, let's go the whole way.
I wanted to push my boundaries as an actor.
I worked on my butt for months and just went for it (laughs).
Made In Heaven 2 is directed by Zoya Akhtar, Nitya Mehra, Alankrita Srivastav, Neeraj Ghaywan and Reema Kagti. What was it like working with these directors?
Zoya is my movie mama.
I've known Zoya since before I became an actor. She helped me pick out my first portfolio.
I met her through (hairstylist) Avan Contractor, with who I worked in Rang De Basanti, where I was the assistant director. We developed a friendship.
In those days, Zoya and I would exchange shows to watch like 24, Entourage and Lost…
My first project was Mira Nair's short film Migration, written by Zoya.
After that, Farhan (Akhtar) cast me in his short film for the same series.
Through these shorts, Zoya saw that I could act and offered me Luck By Chance.
It's so comforting to be on set with Zoya if you give her what she wants.
If you aren't, she can be very hard-assed.
Thankfully, with me, she held my hand and took me through it.
I was directed by Nitya for the first time in Season 1 and we developed a really good actor-director bond.
She was such a good AD (Assistant Director) before she started directing.
She finds the most intelligent way of shooting a scene.
You can do it many ways, like shoot it from all angles, which will take all day, or you can plan it in one shot.
She gives really clear directions, like don't say that word like that, say it like this.
Being one of the writers of the show, Alankrita has got an extremely strong grasp of the text.
She likes to take in all the coverage and create her film on the edit.
Neeraj is all about his actors.
He'll have all his prep done so that when he comes on set, he's only about the actors. He creates a mood on set, likes to play music and do things that will help the actor get into the character.
If there's a scene that has no dialogue, he'll play a song while shooting it. If it has dialogues, he will make us sit with the music for a bit, get into the mood and then go for it.
Reema can be a little tough on set, like a boot camp. She puts you through the grinder.
She's not soft on anyone (laughs).
If she's happy with you, that's good. If not, she can do some damage (laughs).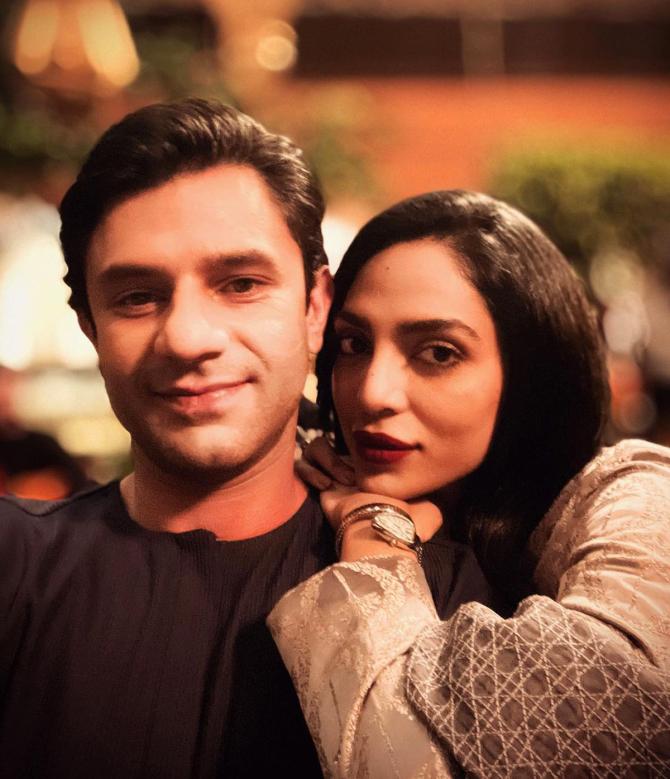 The first season gave you an Emmy nomination. How much did that help your career?
I hate this question.
I don't care how much it helped my career.
I am one of three actors in the country to have an Emmy nomination, and that is the thing to take away from here. Not what happened to my career.
You are quite a busy actor, but the films you sign up are very niche. Why don't you sign up a Bollywood project?
The number one criteria (for signing a project) is that I have to connect with the character and the material.
Beyond a point, I don't look at it how much commercial mileage it will get me.
I want to have fun doing my work.
So I sign on things that let do that, give me a chance to showcase my ability.
As far as mainstream Bollywood is concerned, I feel like this question should be posed to producers because honestly, if there are producers, who would be willing to back me, I would do a great job.
The thing is that even commercial Bollywood is its own kind of niche because there are many, many, many people who don't watch that and watch other content.
My audience is worldwide. I want to do work that's watched all over the world.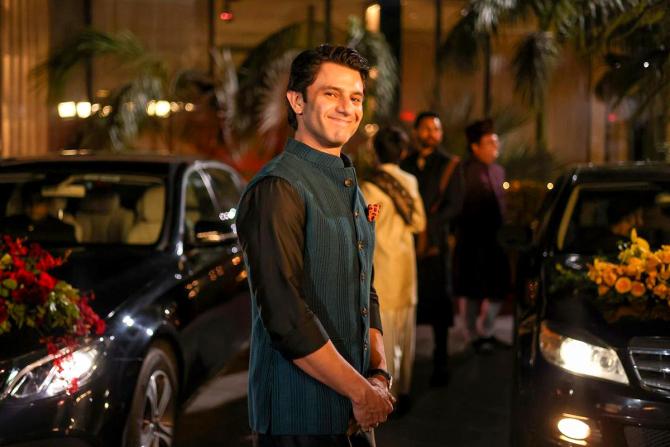 But do you think perhaps Bollywood doesn't know how to utilise your talent? Do you think you're getting stereotyped because this character in Made In Heaven has become very popular and people can't see you playing in anything else?
No, I don't feel that at all.
I've done a lot before Made In Heaven, and will continue to do a lot after Made In Heaven.
I don't know if you've seen like a film called Brij Mohan Amar Rahe. It's poles apart from whatever I'm doing in Made In Heaven.
So yeah, I'm just going to keep doing things that challenge me and push my boundaries as an actor.
I've been acting since 2007-2008. I think I've avoided being stereotyped so far.
The only time I felt I was getting stereotyped was in the very early days of my career, where the industry did try to slot me as the hero's best friend.
Those were days when you did get typecast.
Now, the world has opened up and there's an audience for all kinds of content.
A lot of fringe actors like me are now in the limelight. This was not the case, even six years ago.
I think that whatever decisions I've been making since the beginning of my career are coming to fruition now.
Personally speaking, I find myself to be in a much more fortunate position than a lot of people who are doing mainstream commercial Bollywood because maybe they feel they are stuck in a rut of their own.
Did you have any reference for your role?
Oddly enough, the only reference I had from Indian entertainment was myself.
I was the only actor who had done it twice before Made In Heaven and suddenly after Made In Heaven, a lot of people started doing it.
In fact, three days after Made In Heaven Season One released, I got offered a leading gay part in a commercial film that went on to do quite well.
But I did not want to do it because at that point in time, I didn't want to dilute what I was doing with Karan.
I said that, look, I don't have a problem, but I'm already doing this as we speak. And this particular character means too much to me to get diluted by playing another one at the same time.
So are you getting offered a lot of gay parts now?
Yes, absolutely.
But forget gay parts, I'm getting many offers.
Over the last year, I've said no to like 10 projects because I did not like what I was being offered.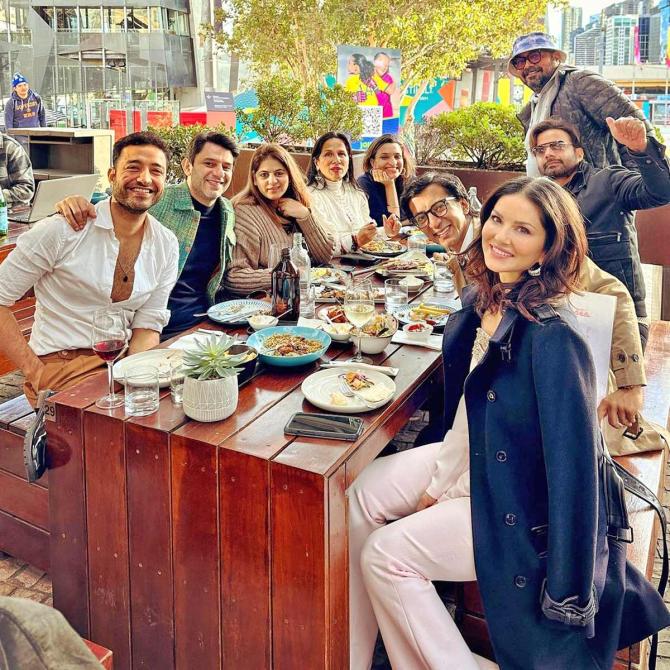 What are you doing next?
I was in Melbourne for the premiere of my next film, Lord Curzon Ki Haveli. This will probably release in a few months, let's see.
Aside from that, I have not (signed anything else).
I'm taking it slow.
I'm waiting for something to grab me and something I can really invest my heart in.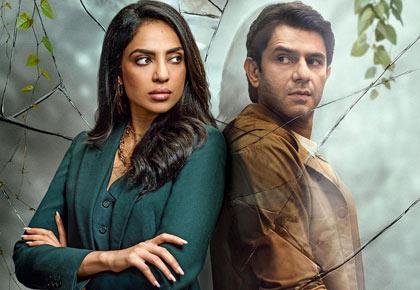 Source: Read Full Article