Alabama Barker is putting haters in their place!
On Sunday, the 17-year-old took to her TikTok to clap back at trolls who have been body-shaming her while using unflattering paparazzi pics to slam her for gaining weight. Travis Barker and Shanna Moakler's daughter began the video with a large frown on her face, explaining that's how the hate makes her feel. Aw! She then addressed the viral snapshots, pointing out:
"Paparazzi will purposely take pictures of you with your mouth open, middle of sentence and any ugly picture they can get of you just for views. And I would love to see you guys getting random pictures taken of you when you're leaving the grocery store, in the middle of a sentence, with your mouth wide open. Let's see how beautiful you look."
It's so true! Most people would hate having random photos of themselves plastered over the internet! Let alone the online vitriol that so often follows!
That said, Alabama did reveal she is dealing with some weight fluctuation — and it's the result of "a thyroid problem and an autoimmune disease." While she didn't get into the details, she noted this health issue is contributing to her weight:
"So that's one of the main reasons why I have weight gain. So, it would be very appreciated if you guys just keep your opinions to yourself. It'll get you further in life."
Amen!
The aspiring rapper is expected to "go back to normal weight" once she can get her thyroid problem and autoimmune disease "balanced," but she also stressed that she hasn't gained THAT much, all things considered! She insisted she hasn't put on more than "five, 10 pounds," which really isn't unusual for anyone! To those in a similar situation who may be impacted by seeing haters attack her, she stressed:
"Weight fluctuates. I don't want any girls that are young, watching this, that are gaining weight, to ever think there's something wrong with it. There is a certain point that if your health is getting affected by it that you need to change it but no, it's not the case for me. I would appreciate if you guys put yourself in my shoes!"
Honestly, nobody should be criticizing anybody's weight. It's 2023, people! Aren't we past this!? Good for Alabama for sticking up for young girls everywhere who no doubt have to deal with this kind of unwelcome commentary — but it's also frustrating that she felt she needed to disclose personal information about her health just to get the internet to back off! Ch-ch-check out her candid clap back (below)!
♬ original sound – Alabama barker
Already, the teen has received a ton of positive feedback from fans and other people dealing with the same health struggles. Take a look:
"ATE & left NO crumbs"
"she said this so well"
"Exactly bama I have thyroid and auto immune disease too. I feel u girl but we stay strong"
"HONESTLY. I love u and this response was so good and ur literally stunning"
"Period"
Love to see the support! Reactions, Perezcious readers?! Sound OFF (below)!
Related Posts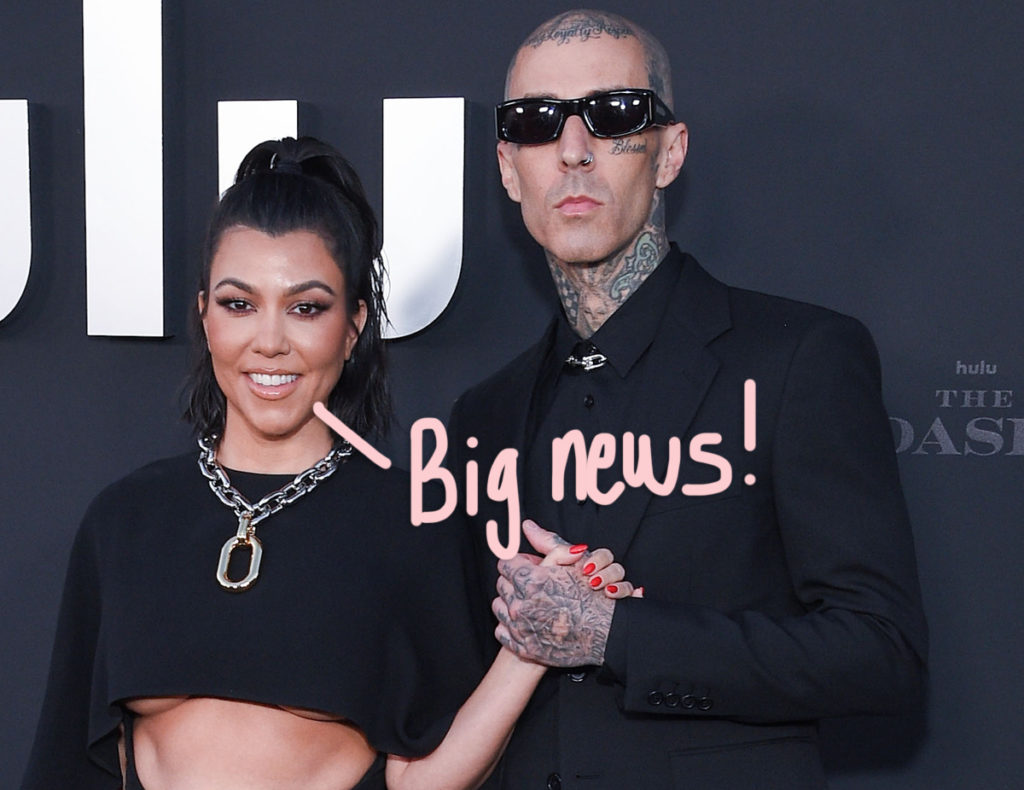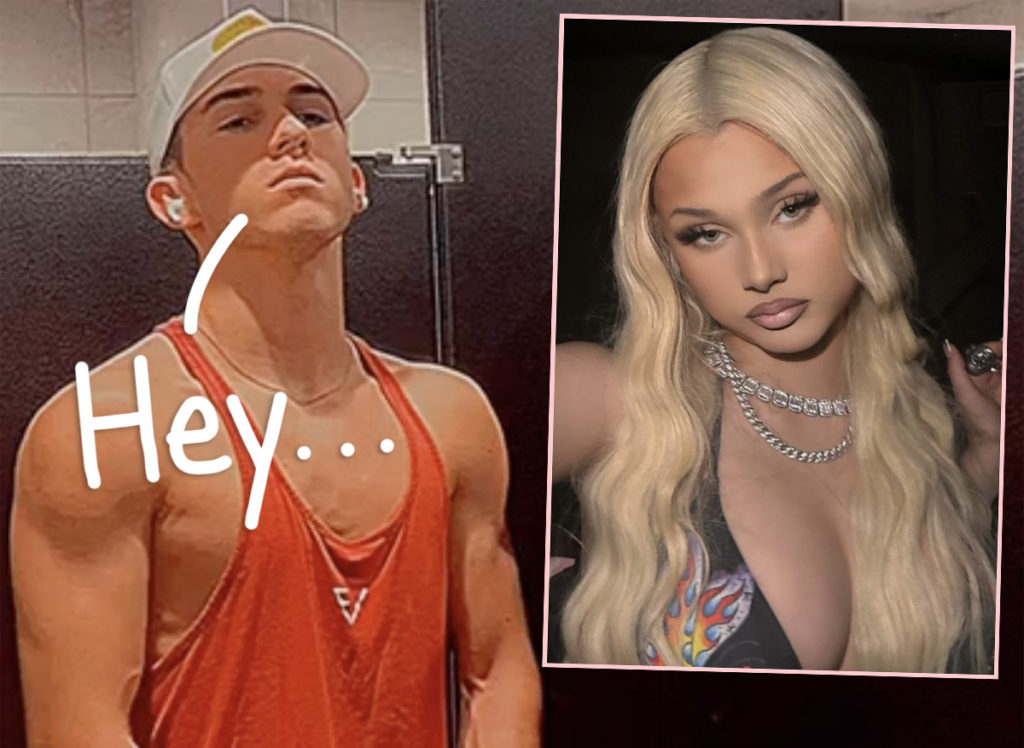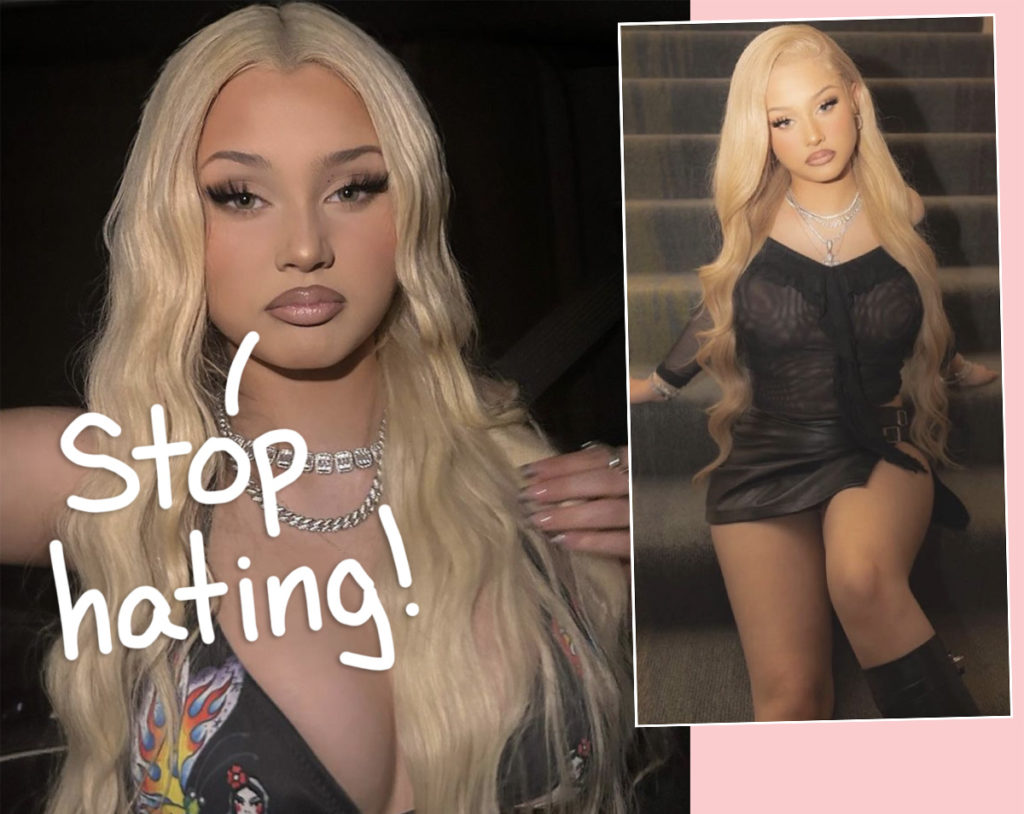 Source: Read Full Article