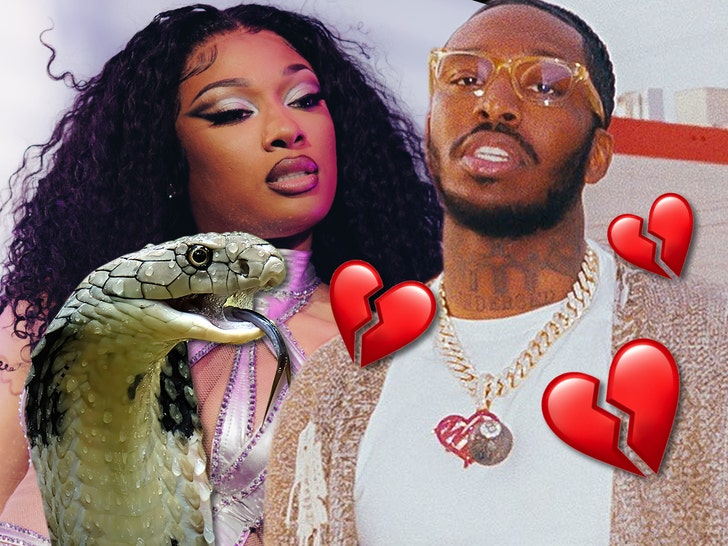 Megan Thee Stallion has a lot of baggage to unpack from this year — and the load appears to be aimed at her ex-boyfriend/collaborator Pardison Fontaine!!!
On "Cobra," her first solo track of 2023, Meg delivers on her promise to bring "raw topics" to the forefront … addressing her haters while also speaking on depression and even ideas of suicide.
Many fans were also left with the impression Meg takes a huge bite into Pardi when she raps … "Man, I miss my parents, way too anxious, always cancel my plans/Pulled up, caught him cheating/Getting his d*** sucked in the same spot I'm sleeping!!!"
Pardi has yet to respond to Meg's cheating accusations … but he did turn off his IG comments — yeah, Meg's Hotties were big mad!!!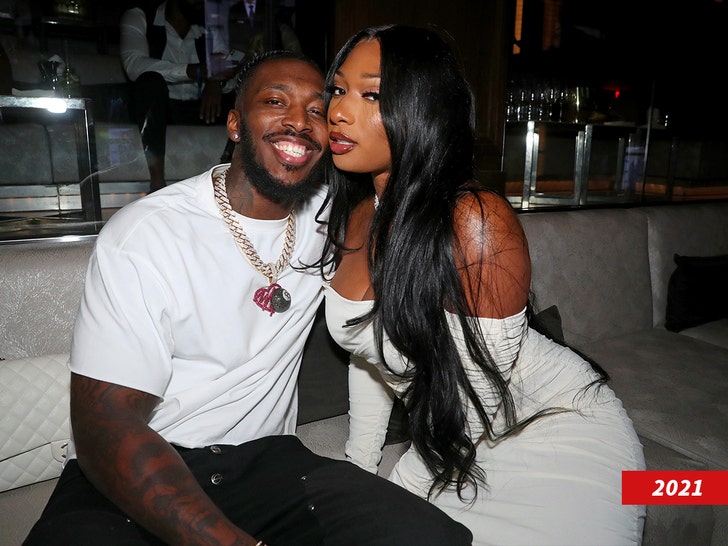 The two rappers emerged as a couple in 2021 and were lovebirds for 2 years, but things looked shaky when Pardi took on poetry for the first time … with a cryptic message that pointed to the split.
The end of their relationship was confirmed when Megan was spotted at a wedding with soccer star Romelu Lukaku in May … and entered her new era, stepping out in a fully see-through bodysuit, shortly after Tory Lanez was found guilty of shooting her.
Pardi's moved on himself — he sent flowers to dancehall singer Jada Kingdom shortly after Meg's song dropped, something she proudly posted on social media.
Waiting for your permission to load the Instagram Media.
Pardi and Jada have been linked since September … and some fans think she's the woman he was with when Meg allegedly caught him.
Breakups happen, but rap's biggest critic Joe Budden thinks Meg and Pardi should work out their differences … for the sake of her music's quality.
In other words, JB thinks Meg needs Pardi's pen, but now folks can decide for themselves if they like her new solo stuff.
If you or someone you know is struggling or in crisis, help is available. Call or text 988 or chat 988lifeline.org.
Source: Read Full Article