There have been moments where I've worried about Prince Harry's patronage of African Parks. Would the Windsors find some way to "take away" Harry's position with African Parks? I worried for no reason though. Harry has served as president of African Parks since December 2017, and one of his most recent visits on behalf of African Parks was leading an American congressional delegation through a multi-country tour of conservation efforts in 2022. Now Harry is getting a promotion with the NGO. From African Parks:
Prince Harry, The Duke of Sussex is a humanitarian, military veteran, mental wellness advocate, and environmentalist.

The Duke has dedicated his life's work to advancing causes that he is passionate about, and that bring about permanent change for people and places. For over two decades, he has taken a deep personal interest in frontline conservation projects across Africa that work to protect the region's natural resources and wildlife, for the benefit of local communities.

In July 2016, Prince Harry first joined African Parks in Malawi, where he served as part of the expert team that helped implement the first phase of the 500 Elephants project, one of the largest and most significant elephant translocations in conservation history.

Over the years, Prince Harry has remained closely involved in supporting the organisation's mission of protecting Africa's national parks for its people, and advancing wildlife conservation in Africa and around the world. Most recently, in August 2022, Prince Harry co-hosted a group of US officials, conservationists, and philanthropists as they toured protected wildlife and nature preserves under African Parks' Management in Zambia, Mozambique and Rwanda.

In 2023, after serving six years as President, he was elevated to an officially appointed member of the Board of Directors, the governing body of the organisation.
[From African Parks]
Wow, this is so cool. One of the tabloid stories I believed from a few months ago was that Harry plans to do some kind of Netflix docuseries about conservation efforts in Africa, perhaps tied to his existing work with African Parks and other charities. I would love that, and I wonder if this Board of Directors position will make it even easier. Anyway, it's nice to remember that Harry's brother rage-shrieked "Africa is MINE!" and Harry just ignored that bald dumbass.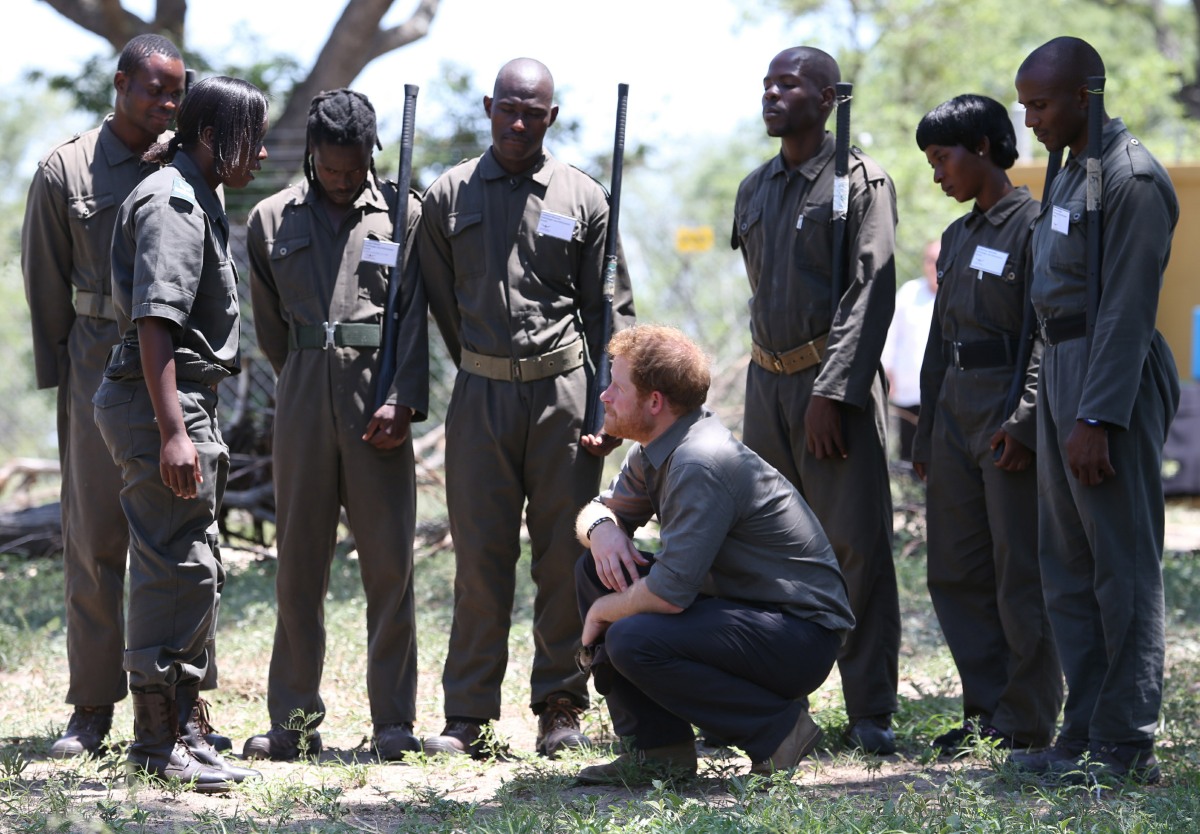 Photos courtesy of Avalon Red.
Source: Read Full Article